Artist Spotlight series brings to you the amazing students at the online classes by Nimmy's Art and showcases their work, their love for art, and their journey till now. So get ready to be amazed!
Abram Joshy – Young Artist
In today's series, we will be taking a fantasy ride into the world of Abram Joshy, a 12-year old who lives in the United Kingdom and loves to express himself through art.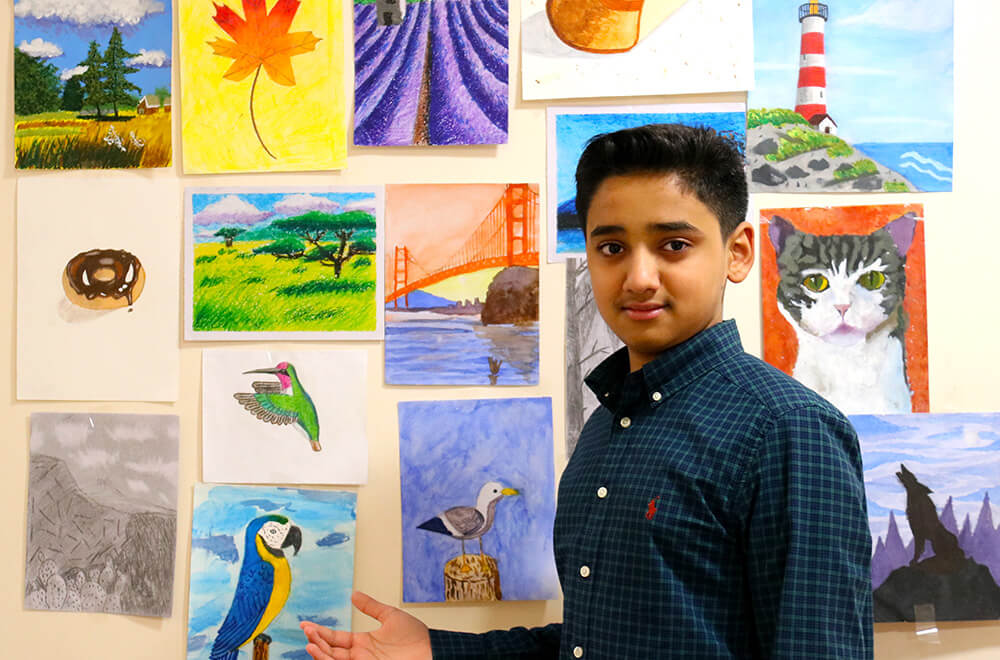 Abram started painting when he was just two years old. His interest in art started through videos he watched on YouTube and this interest in visual arts took a passionate turn when he joined our online art lessons.
What attracts you to the world of art?
"Art is fun, exciting, and it is a different way of exploring the world." He replied confidently.
We agree with Abram. Art changes the way we see the world.
Art is a way of speaking the thoughts of one's mind through paintings and illustrations.
Which is your favorite in Nimmy's online art class?
With a glint in his eyes followed by a grin, he said, "The landscape paintings in Acrylic!"
Abram sees landscape painting as a way of visualizing beautiful images of the world around us and prefers painting real life landscapes over portrait painting.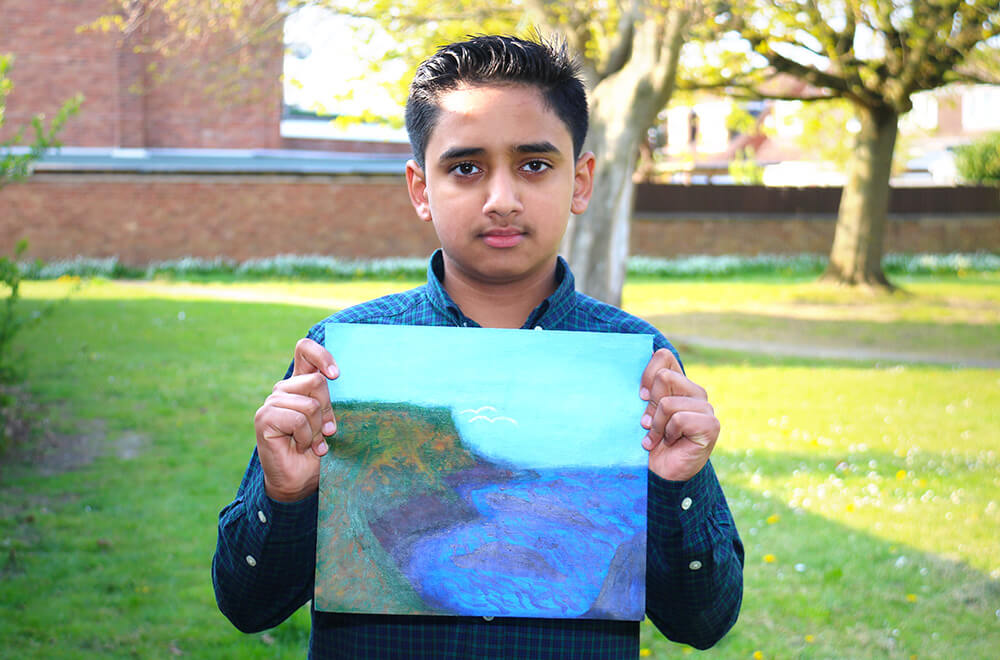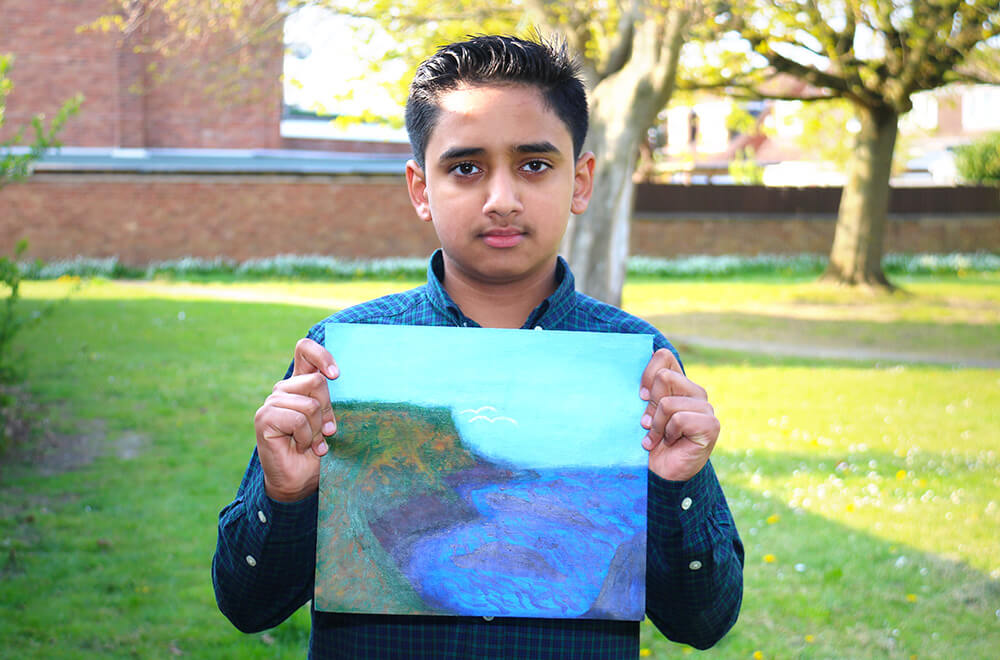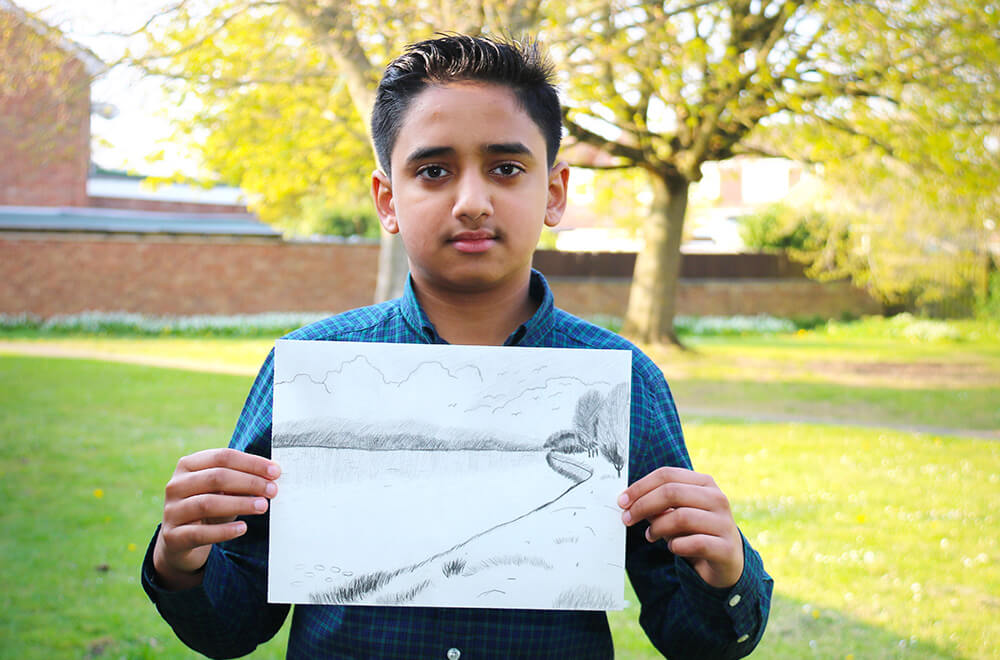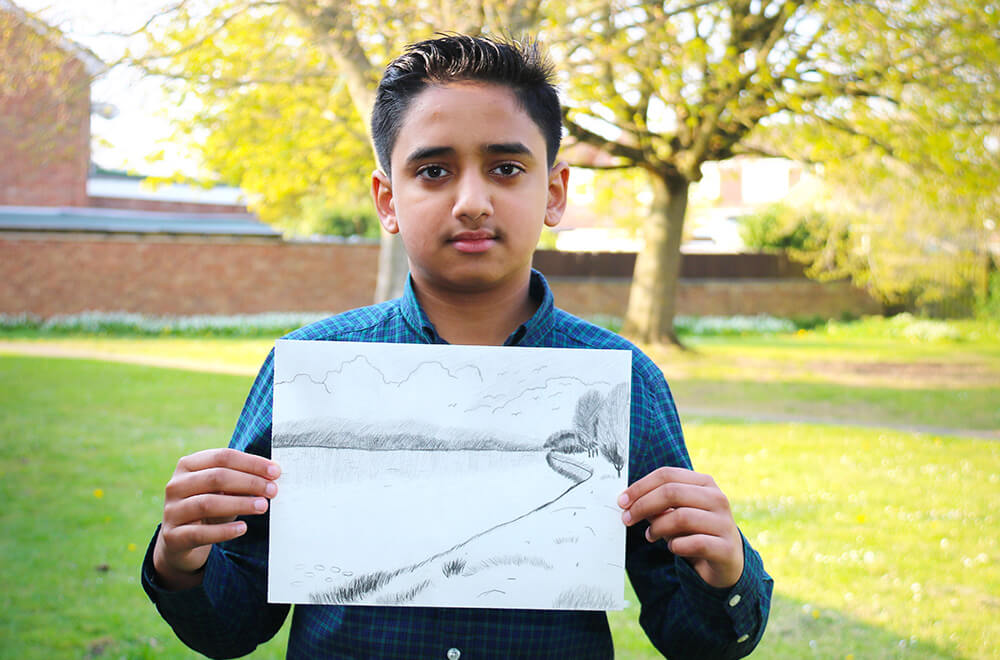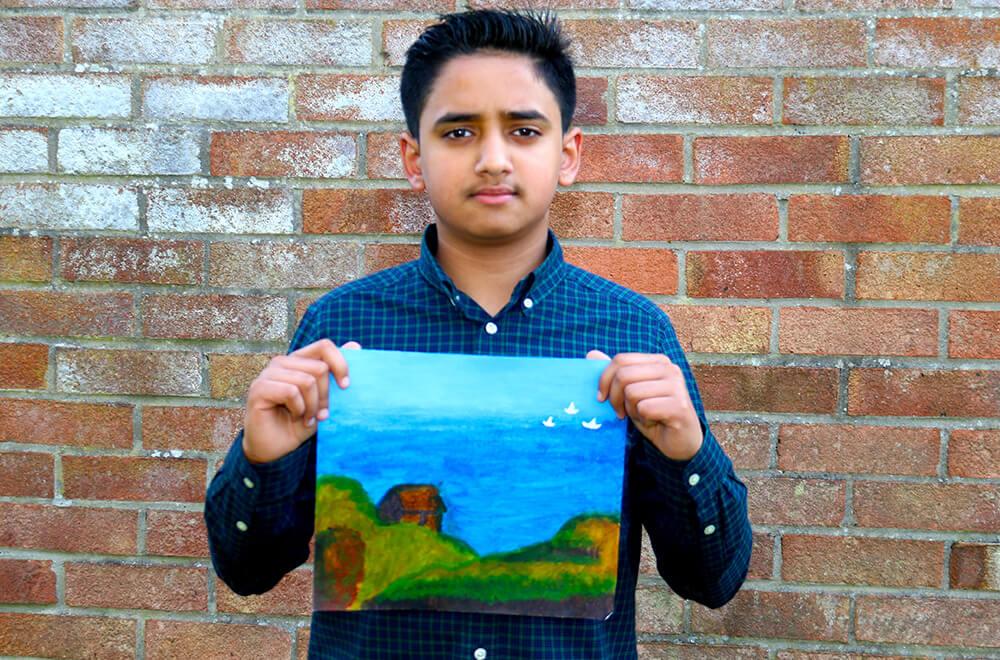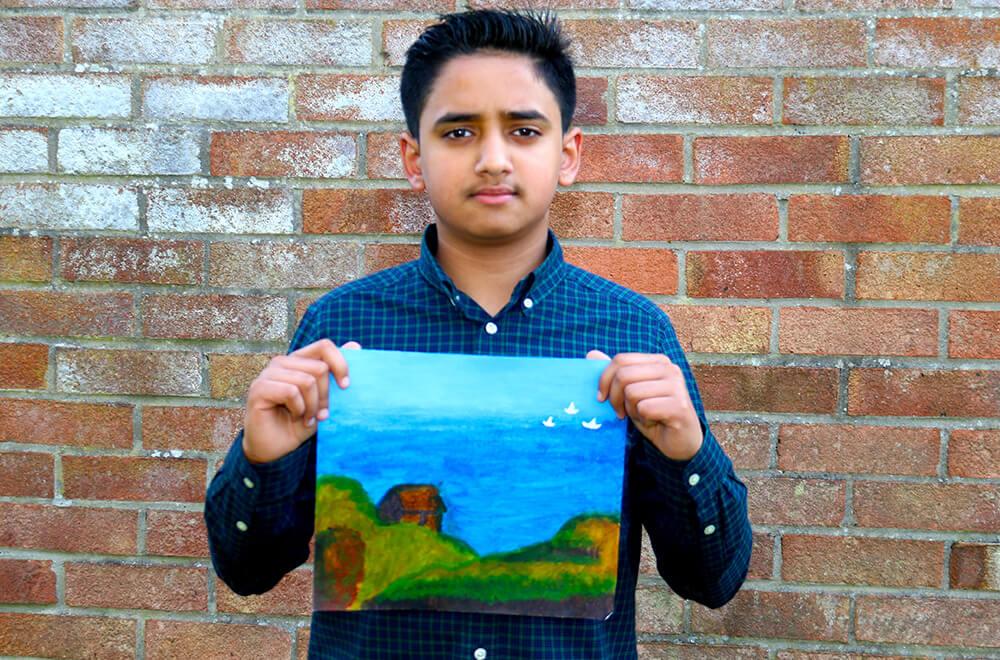 What's your favorite medium?
He further explained the reason for his choice as, "When working with acrylic you can explore art through different ways and make new colors through blending."
Abram would love to learn how to do pastels just like Mary Cassatt, Jean François Millet, and other famous artists who have used pastels.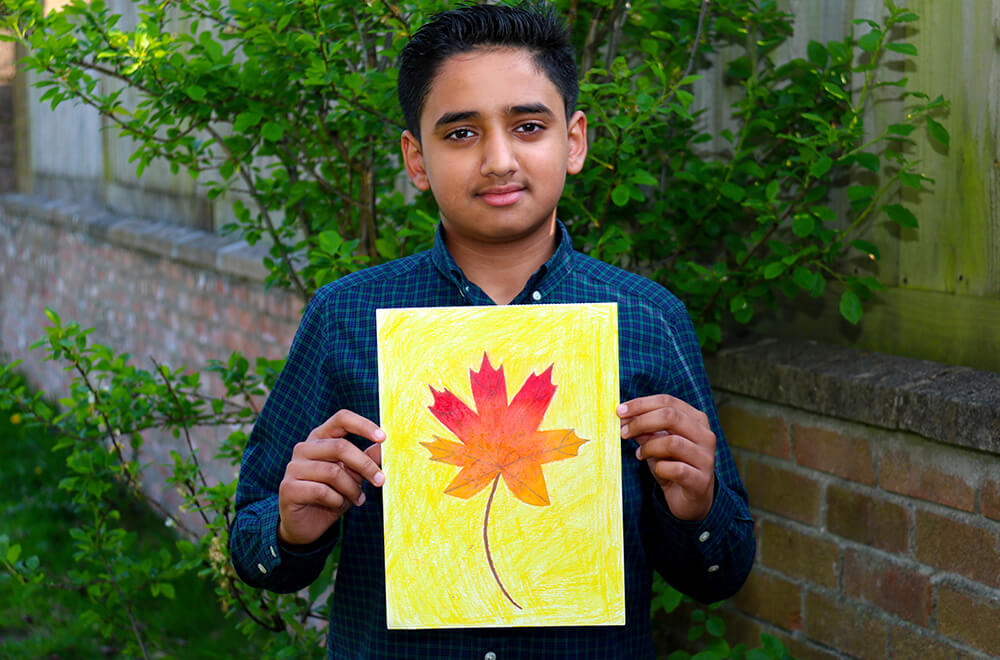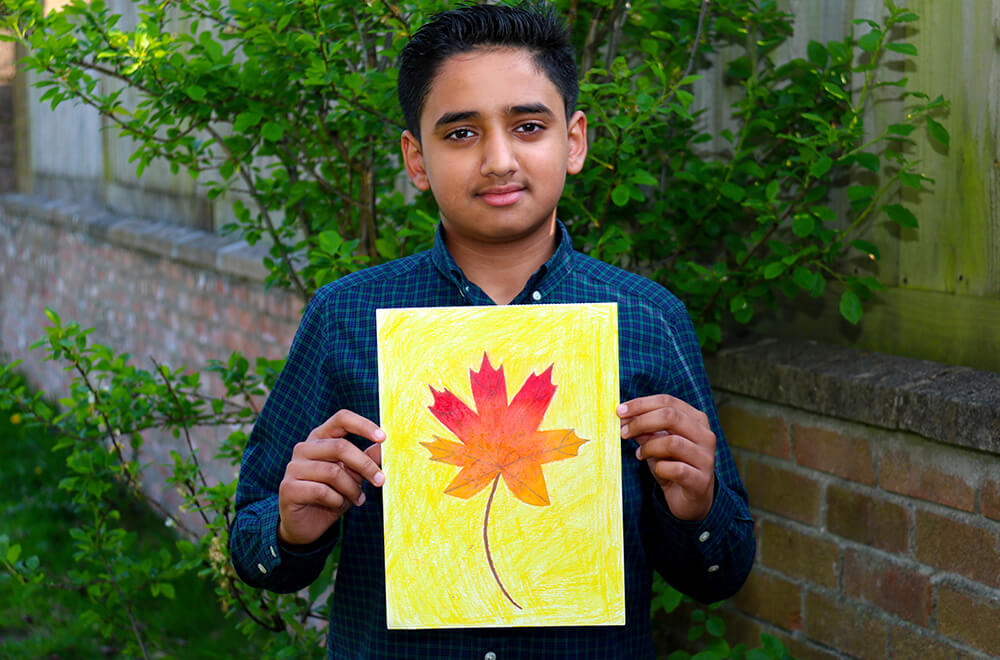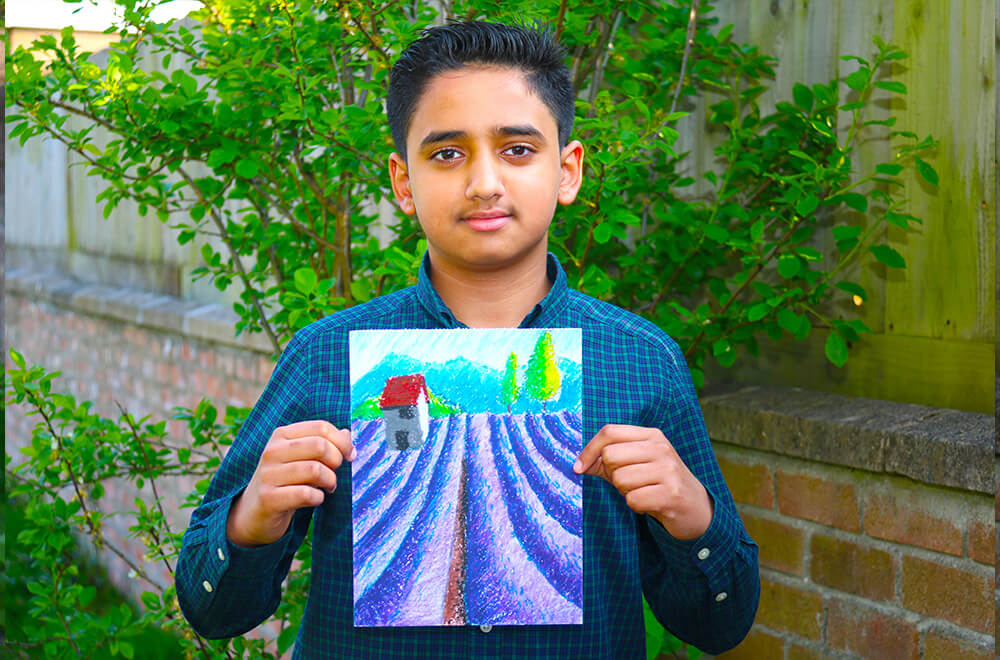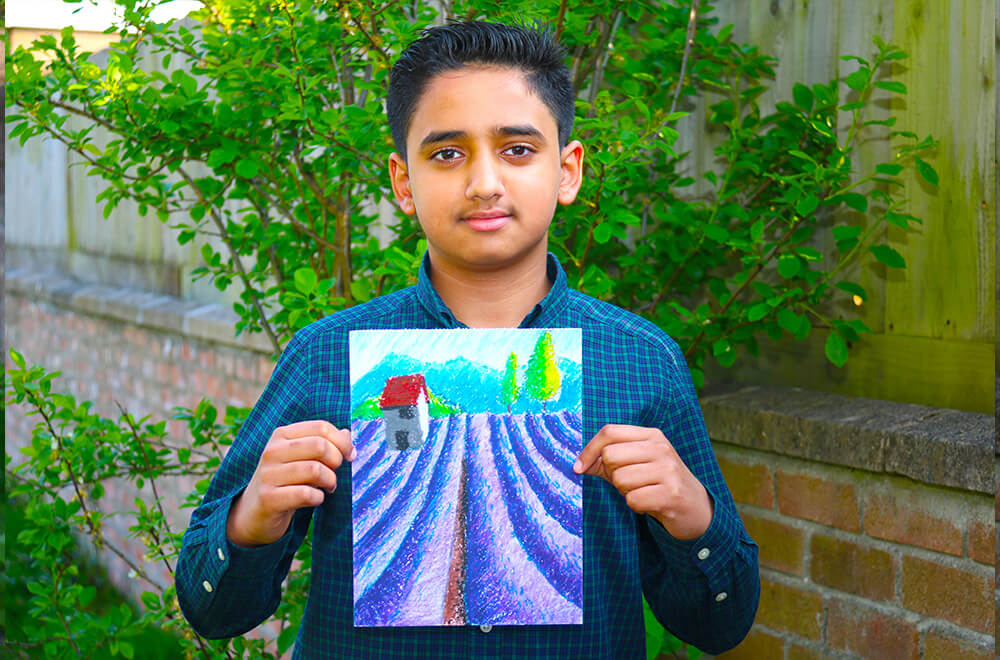 He also likes watercolors and Prisma colors because they are very easy to blend.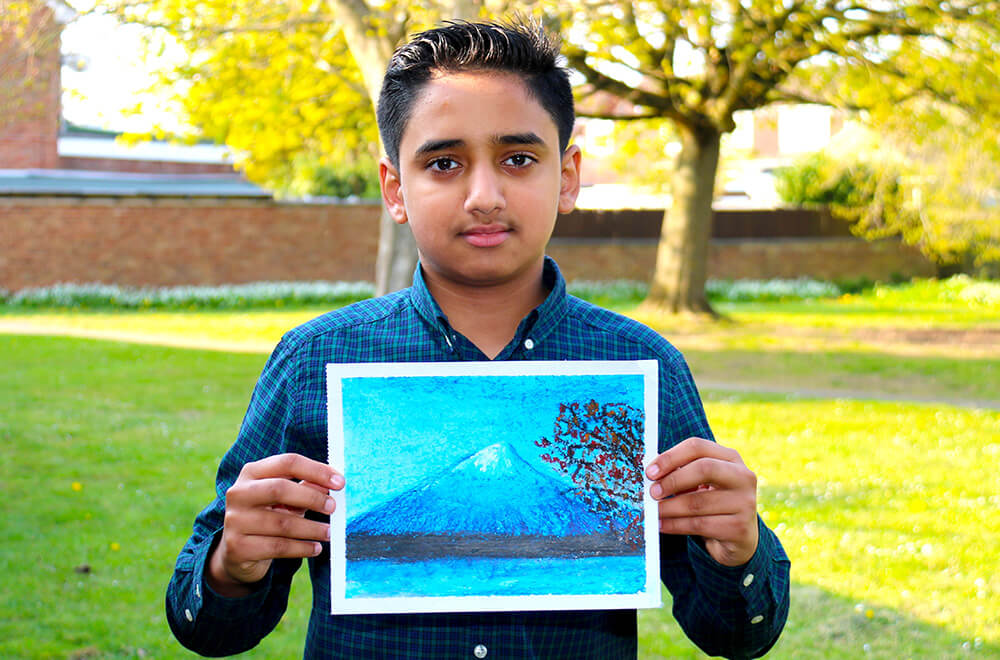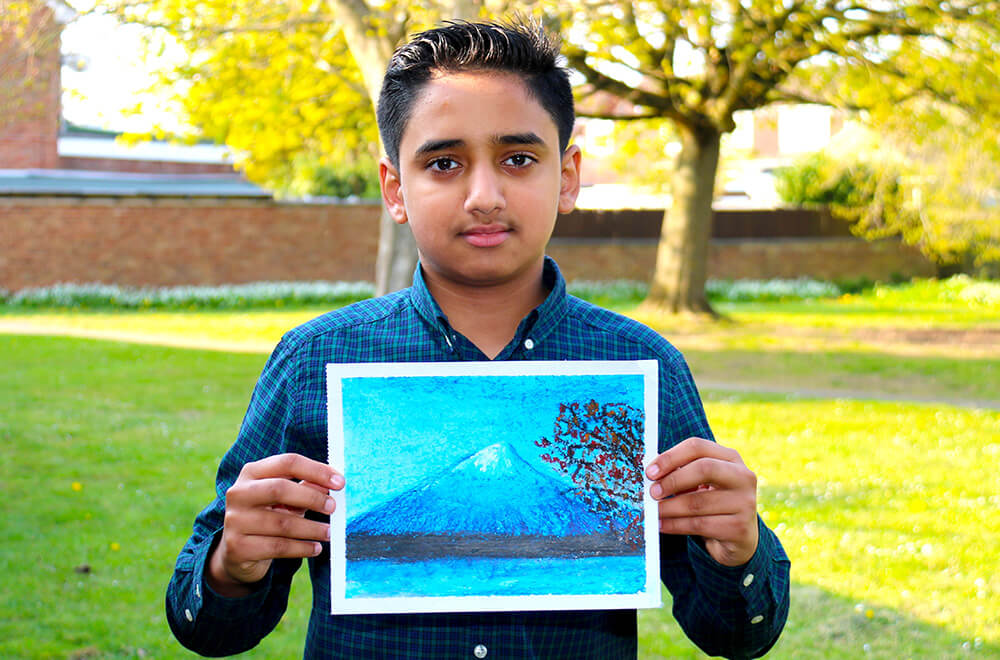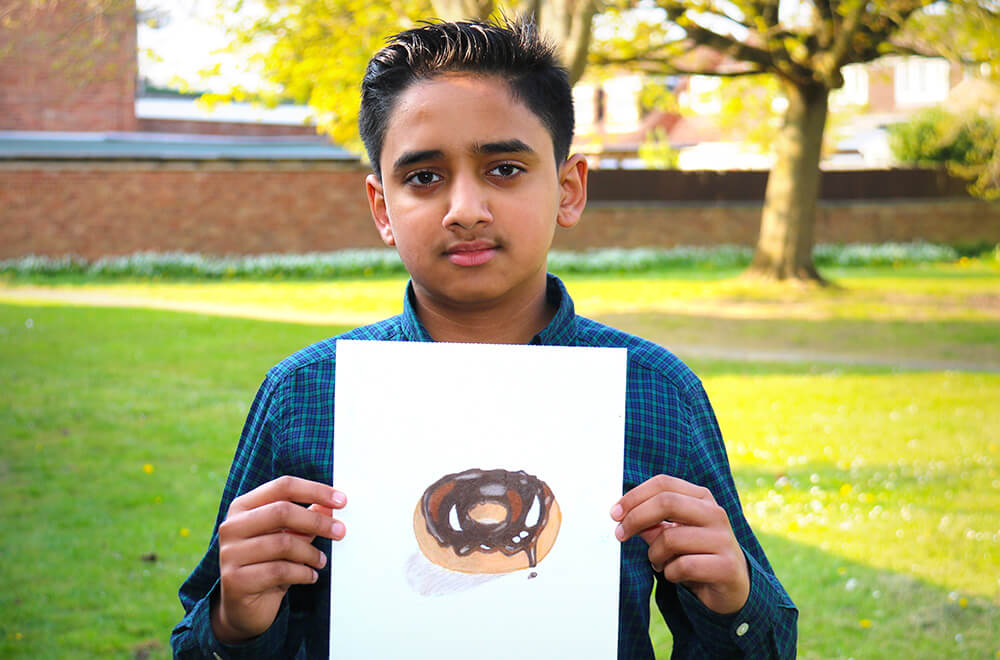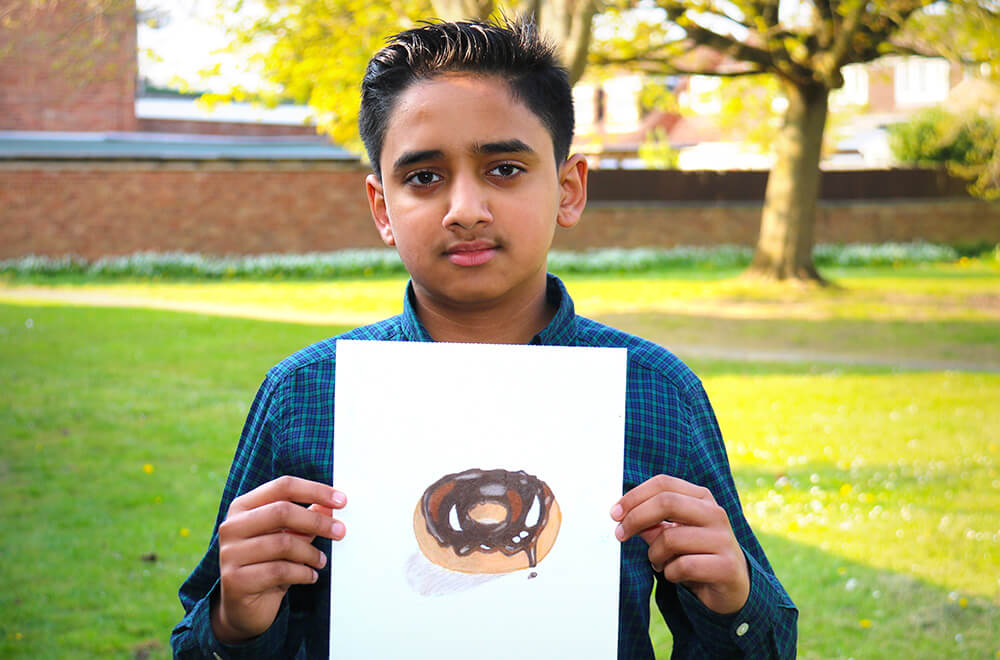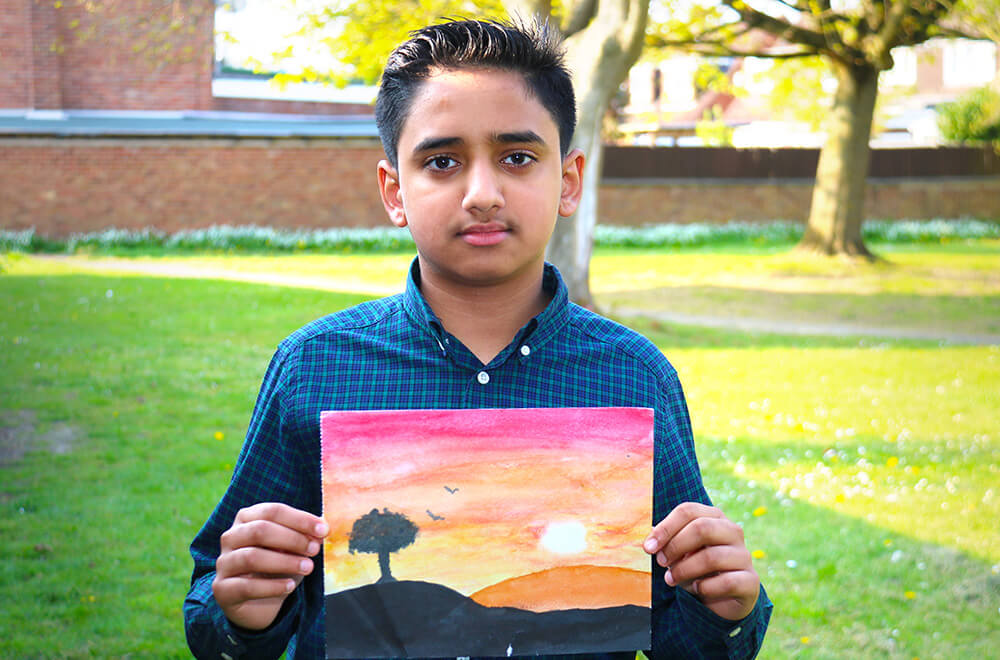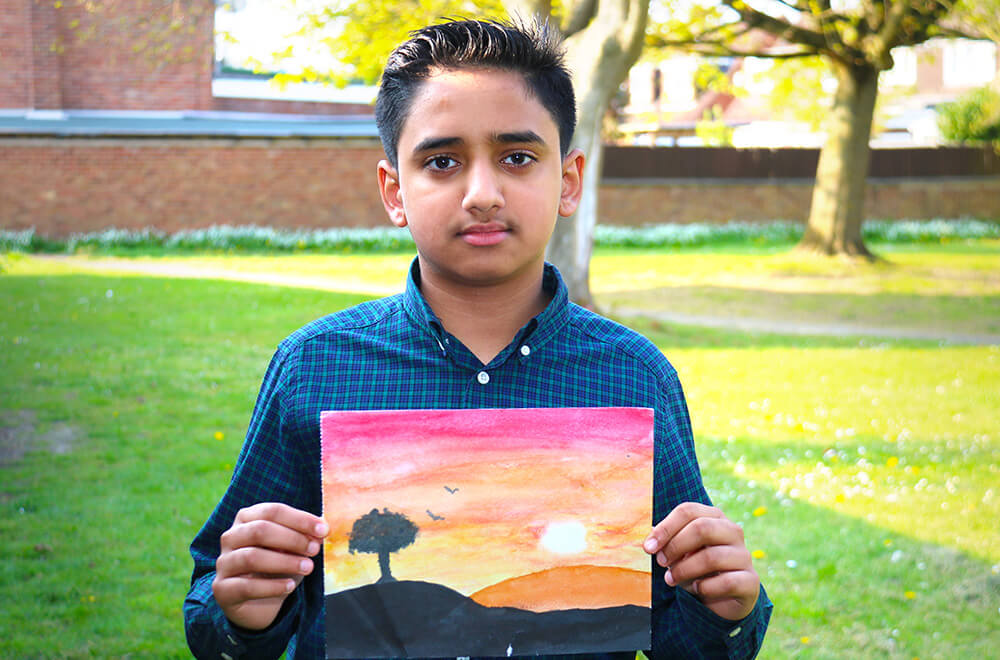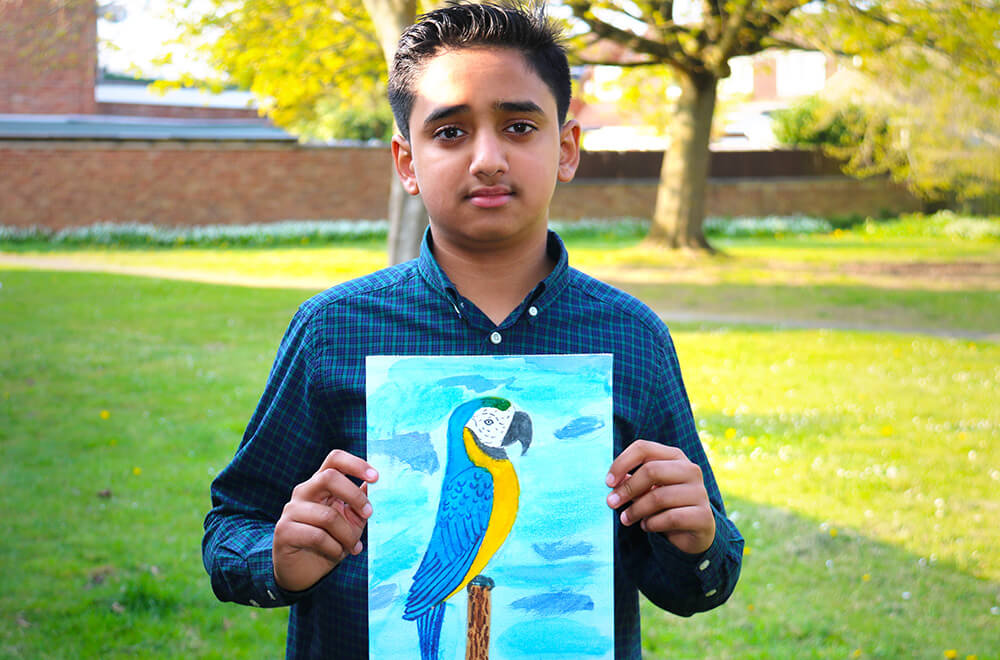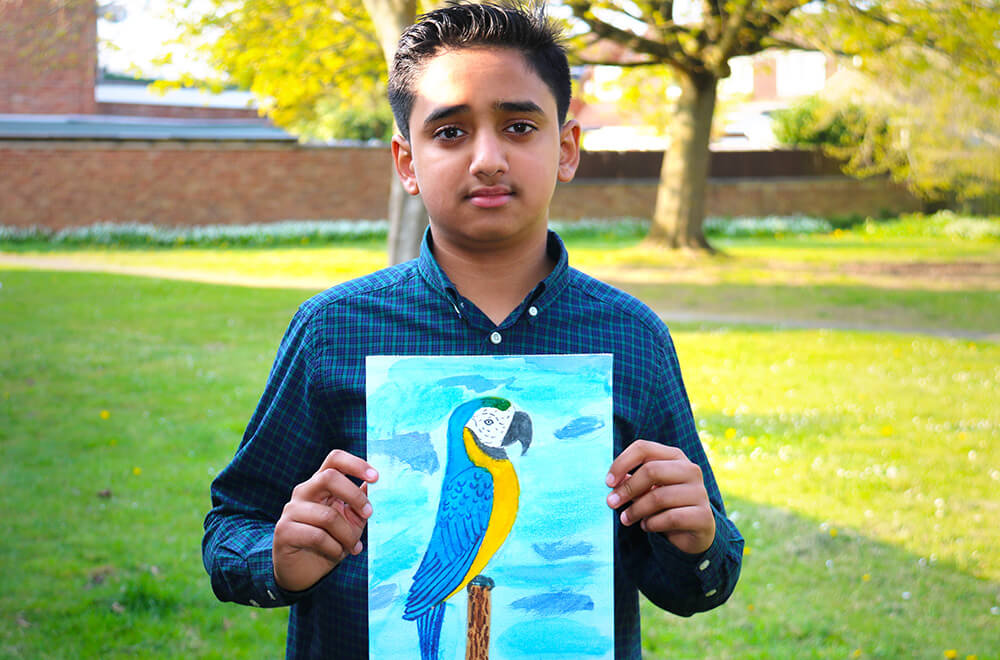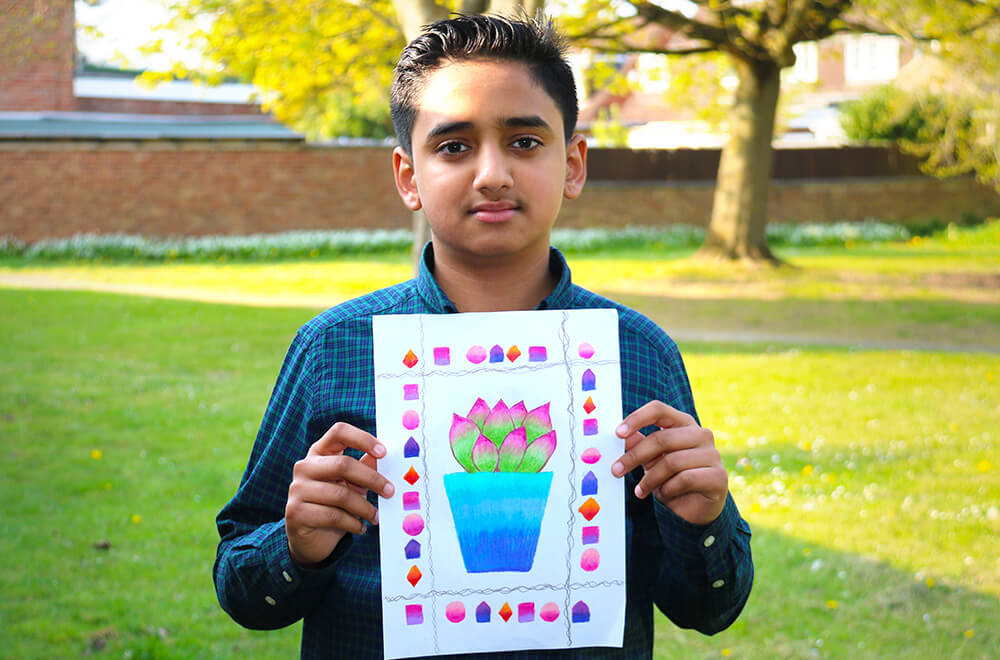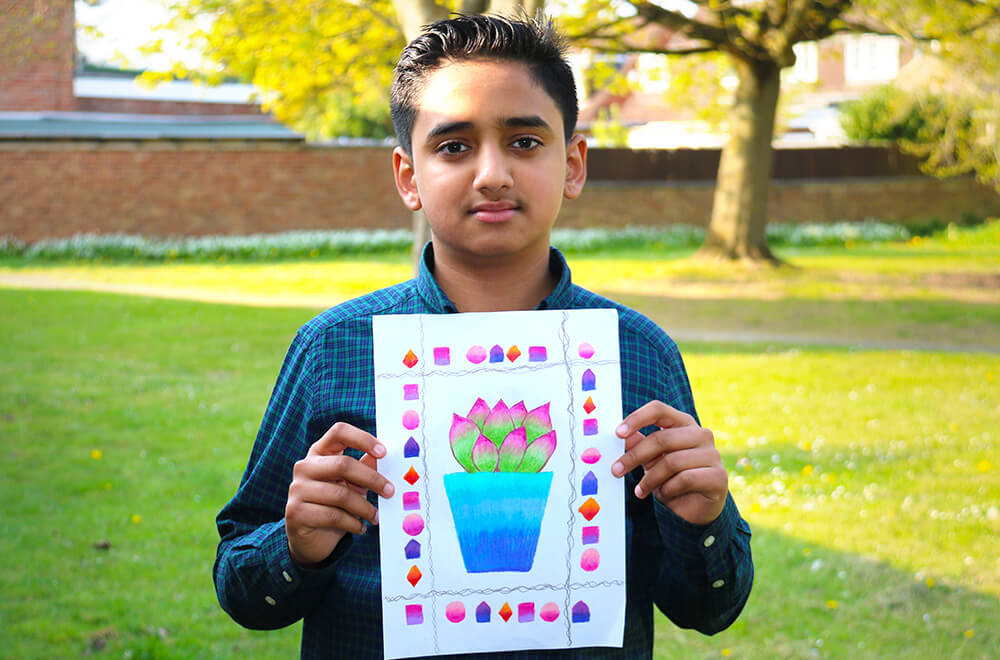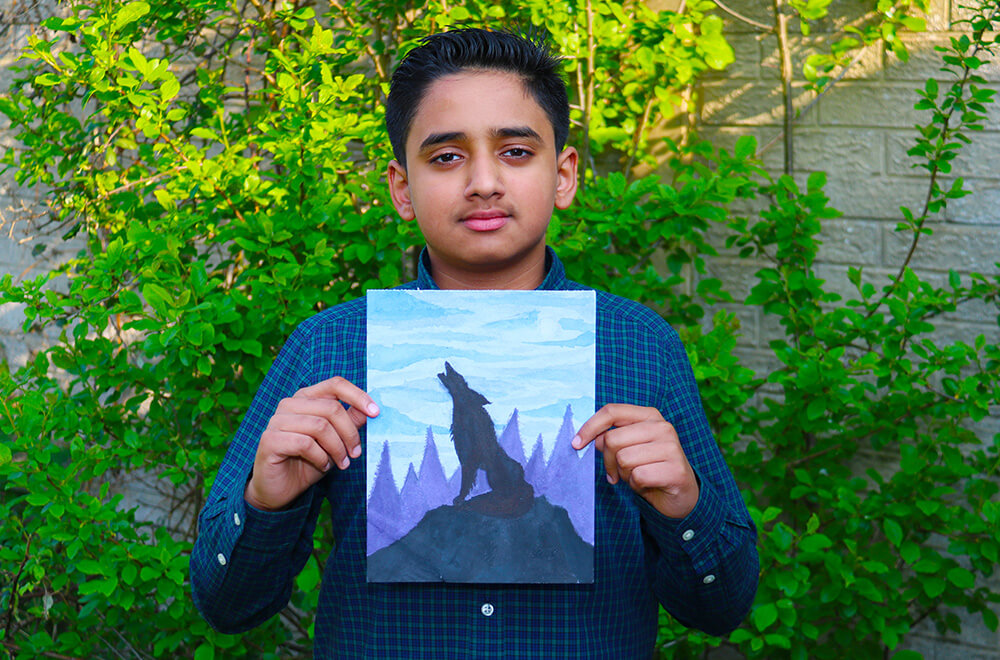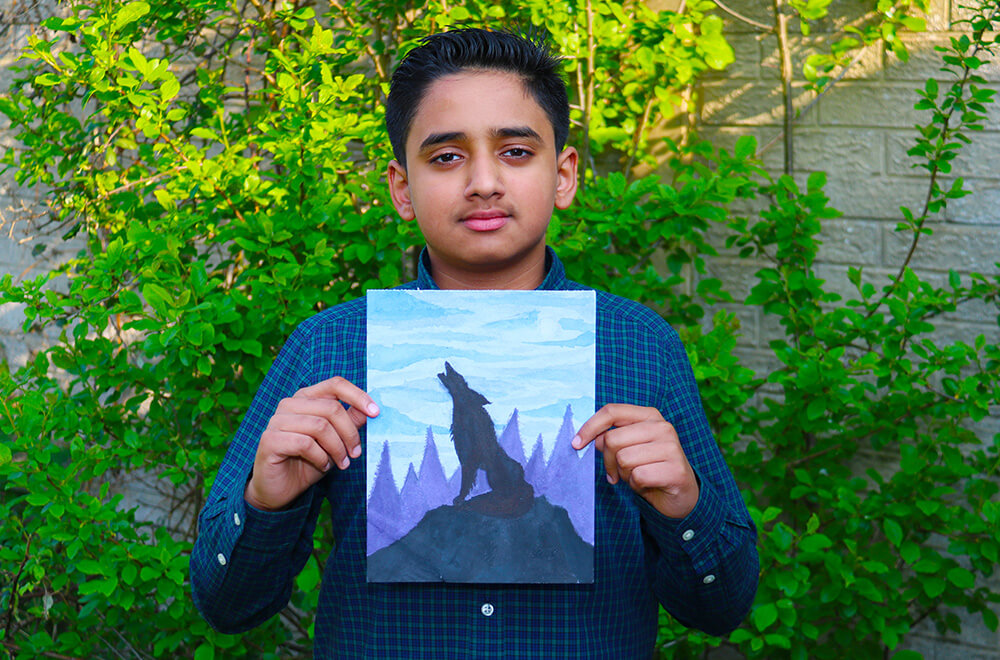 Who is your favorite artist?
"Henri Matisse", he said.
Henri Matisse was a French artist, printmaker, and sculptor who created a new medium in art when he was sick and bed-bound. His global recognition came up as a result of his mastery of the expressive language of colors and drawing. Matisse has over 1000 artworks to his credit.
Thoughtful choice Abram, Henri is indeed an undisputed master of arts.
What three things have you learned in Nimmy's online art classes?
"I have learned the different strokes in art like scumbling, and concepts like gradient blending, and wet on wet."
"I also learned the different colors and contrast in art and the online courses have built a strong foundation for me in fine arts."
Most importantly, I now understand that art is fun and one should be proud of their work while doing it.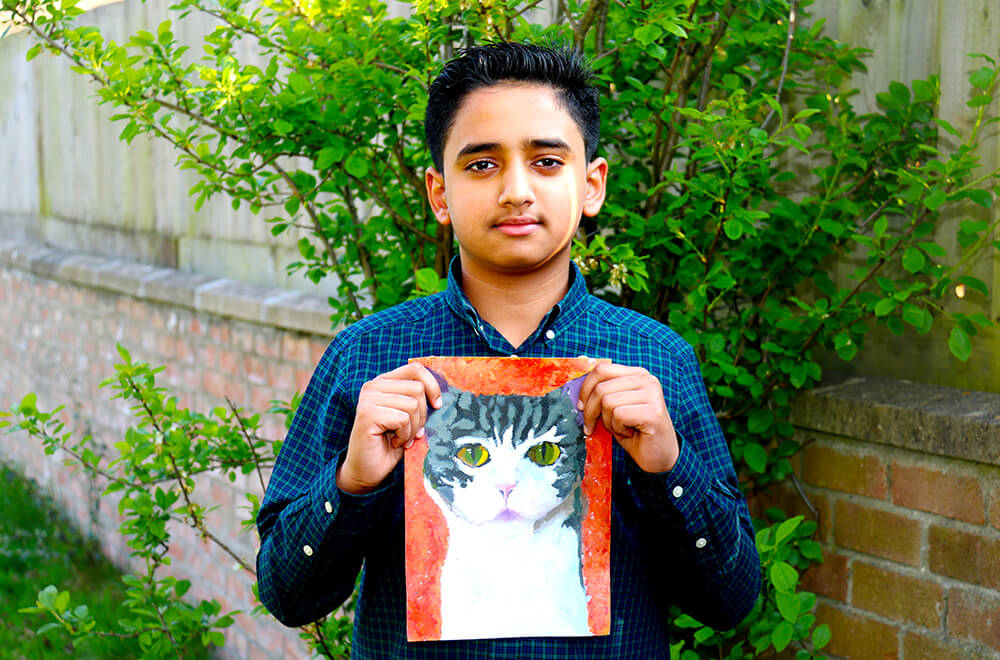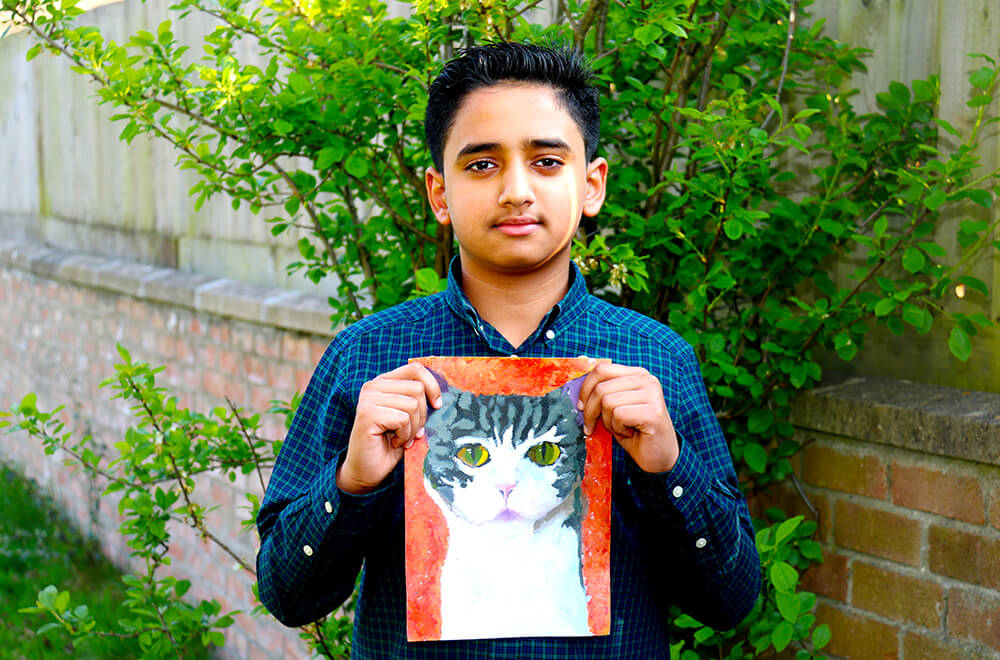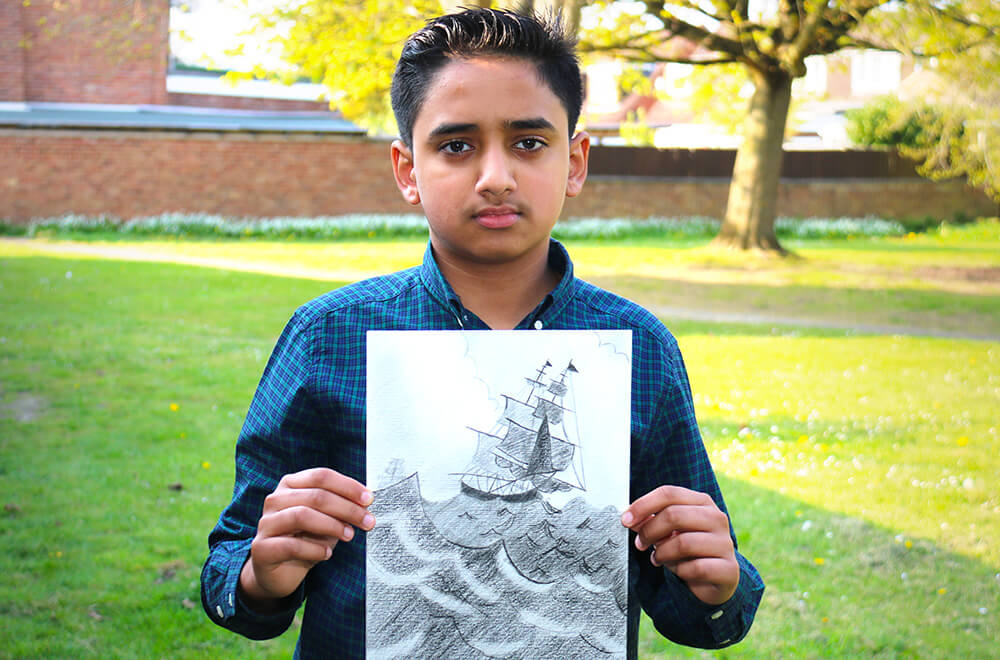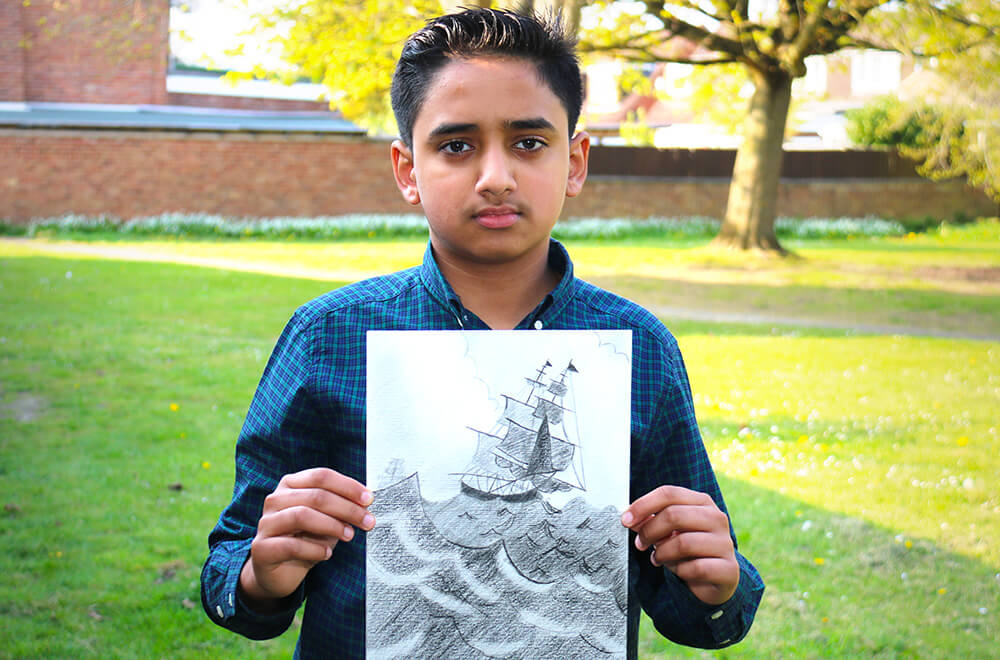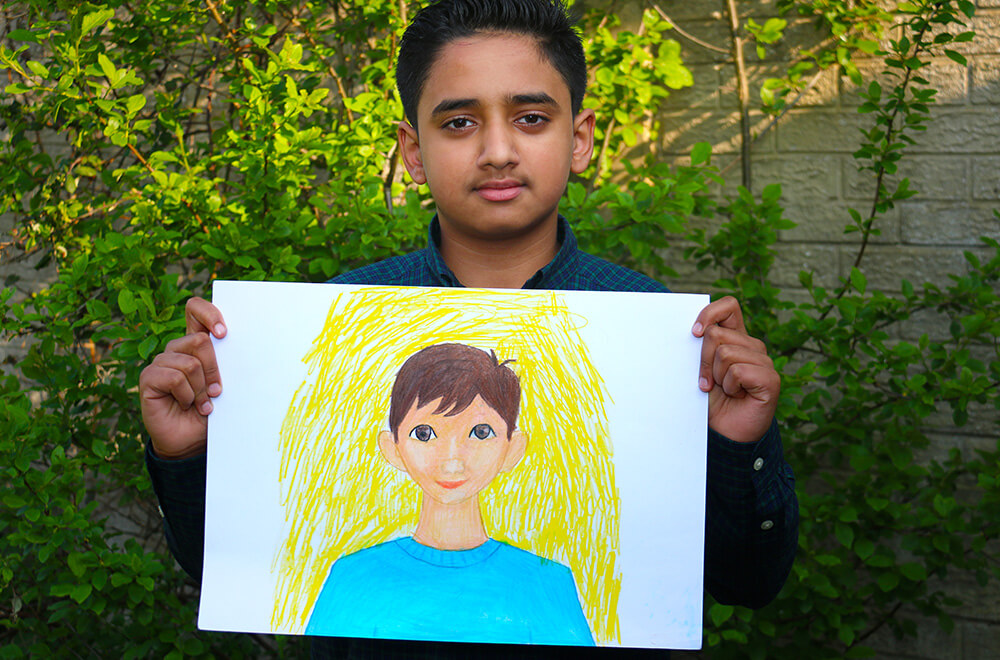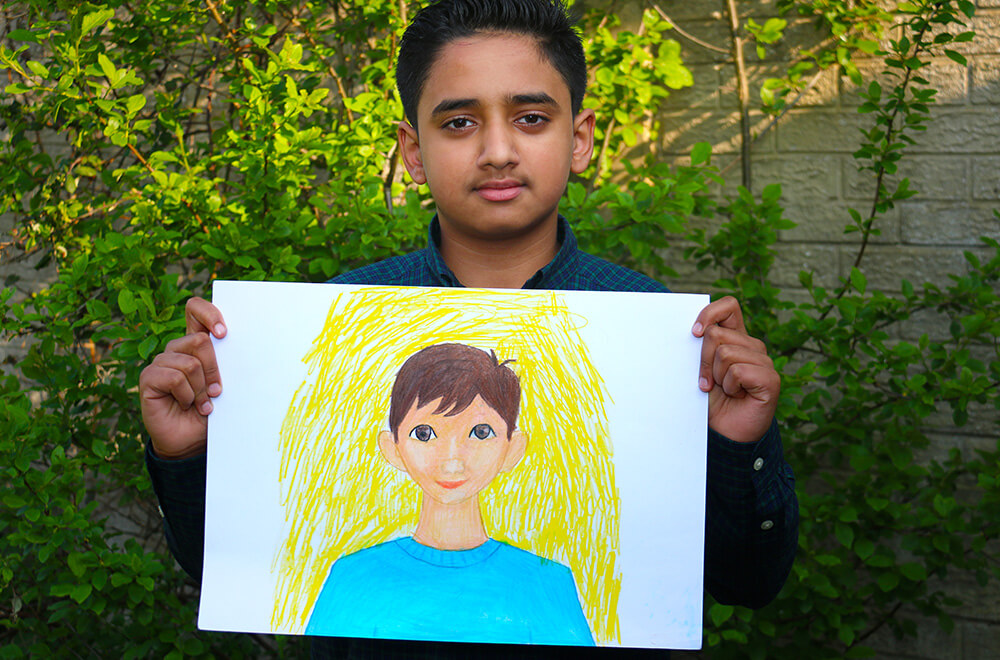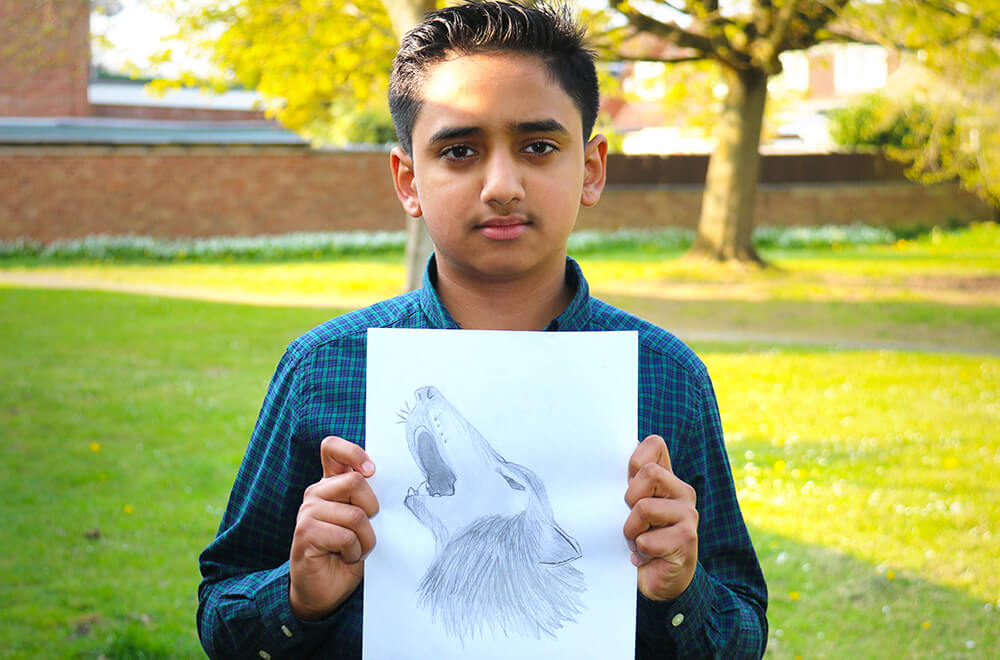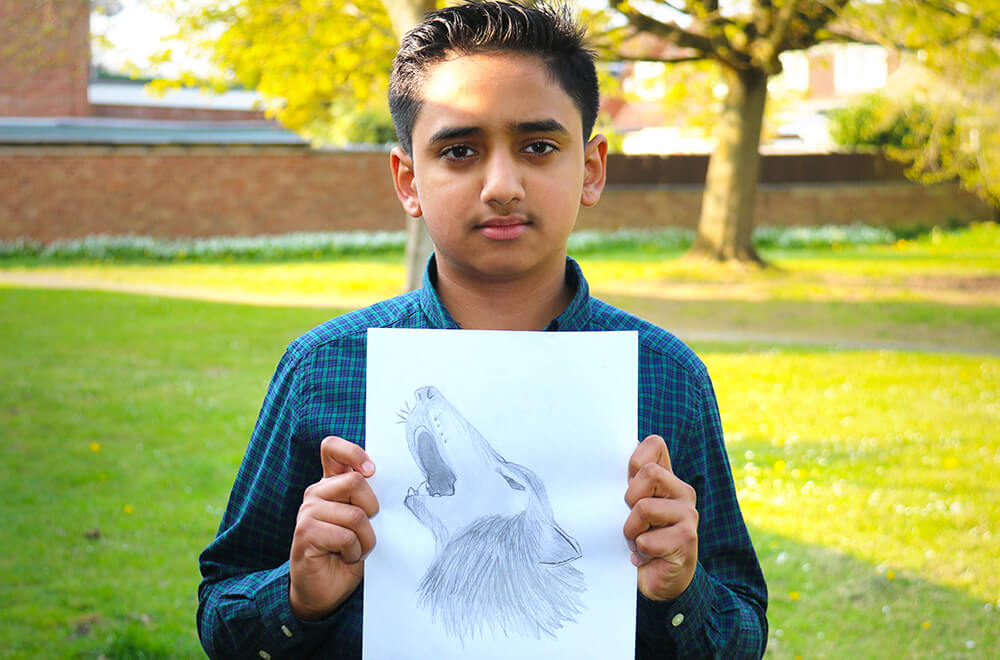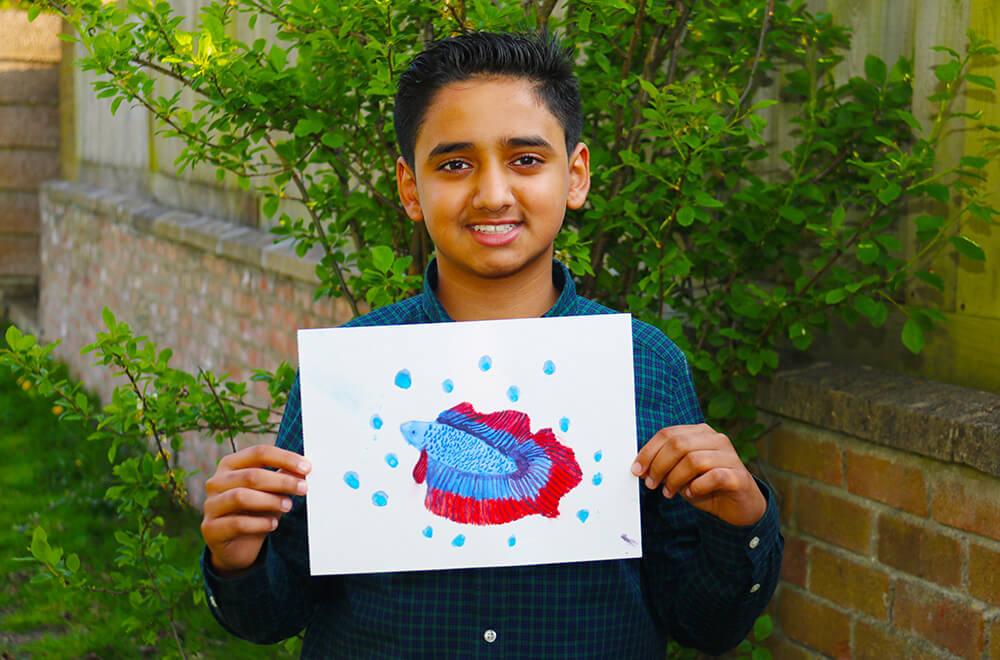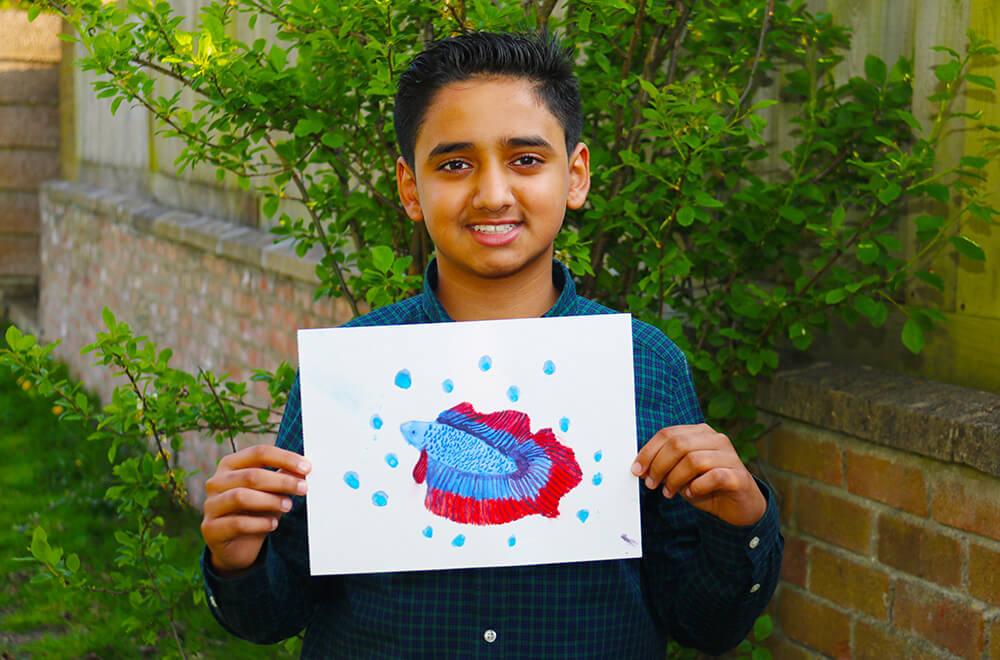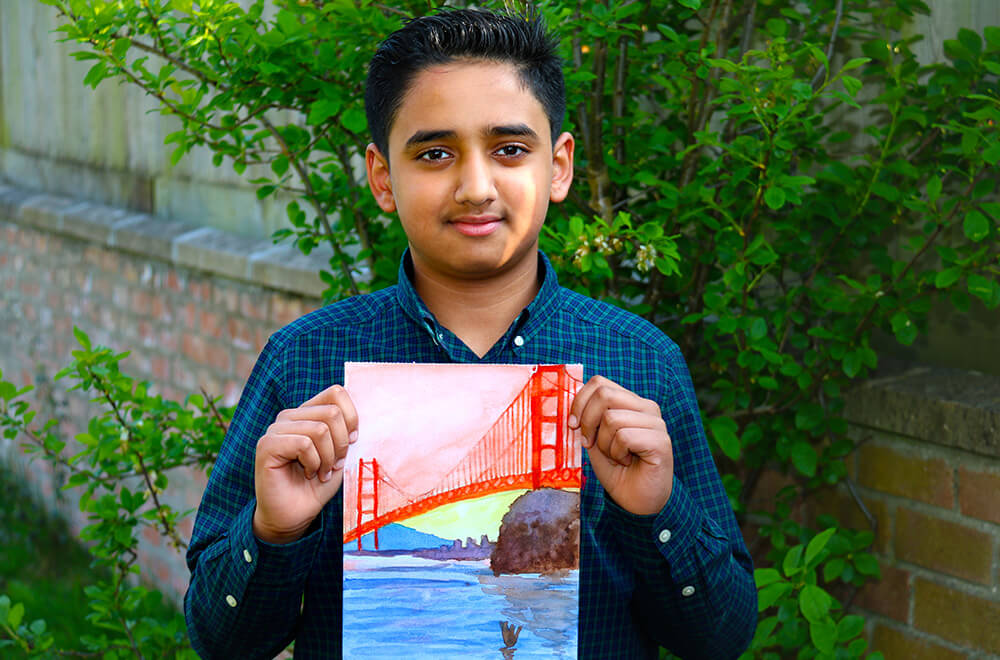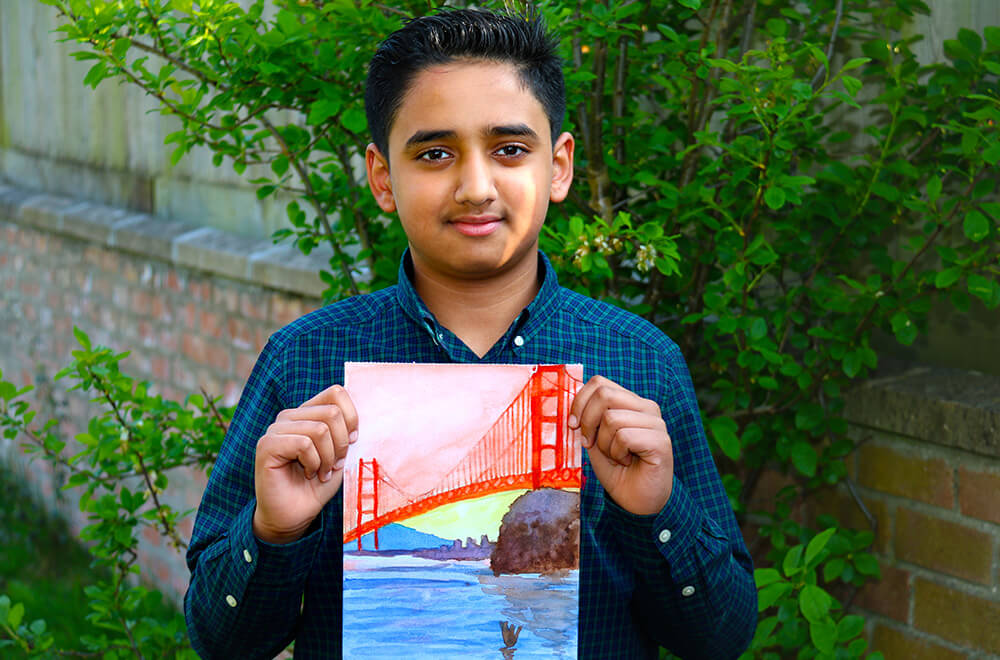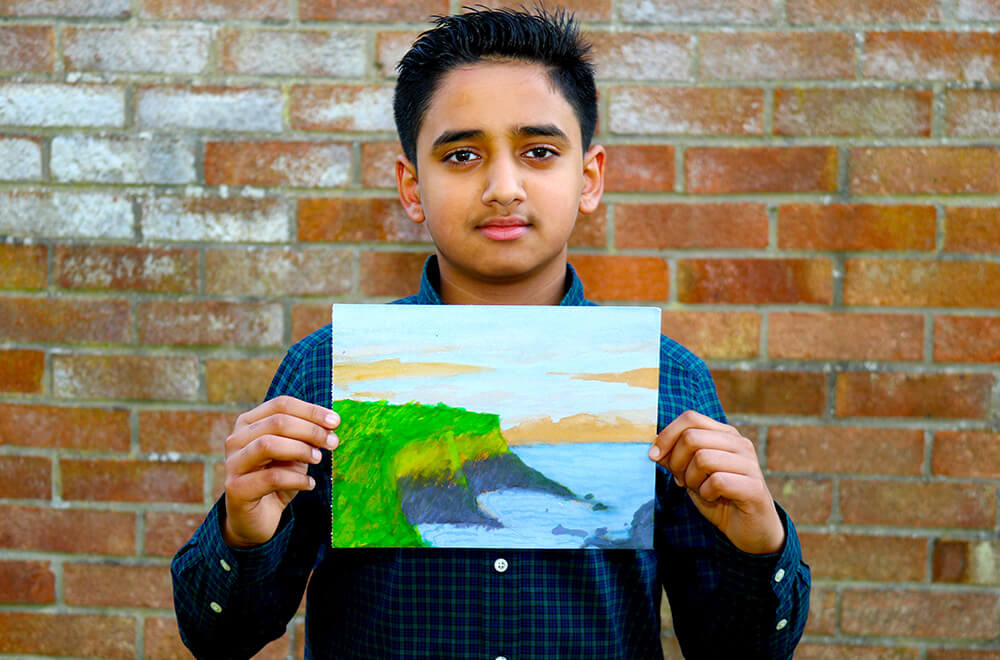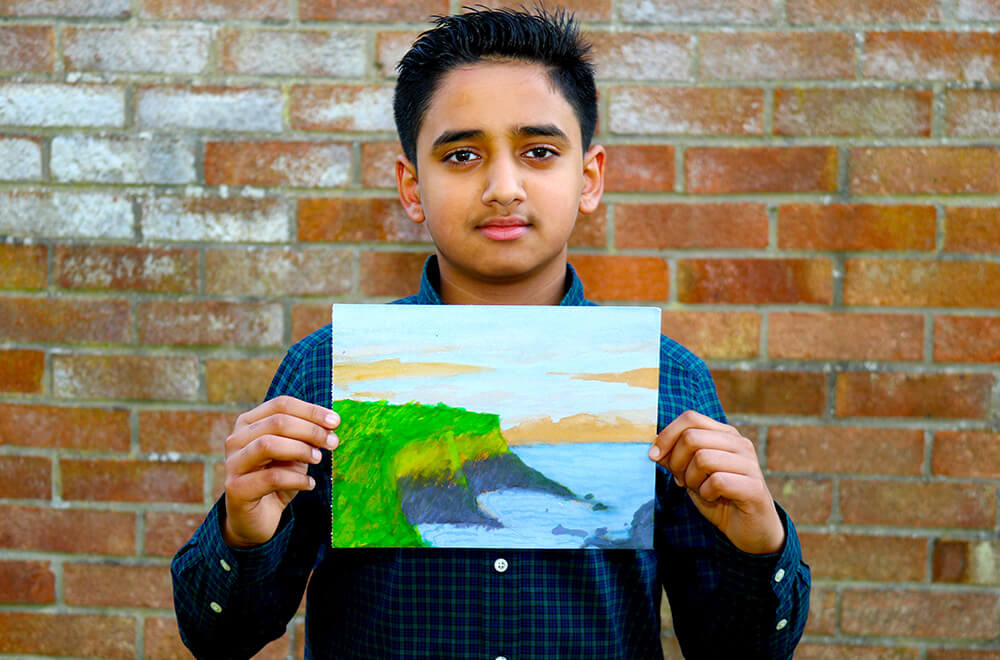 Well done Abram! Art is never boring, it is fun and easy if you put your mind to it.
How do you spend your free time?
"I love reading as you can discover new lifestyles and the world through books."
Along with being an ardent reader, Abram also plays the guitar that he has been learning since he was 3. He enjoys making origami crafts and loves to sketch looking at things around him.
Are you enjoying online classes?
"I enjoy it because it offers a way to explore the world around us and it's very fun."
Lockdown hindered the resumption of school but it didn't stop Abram from practicing and improving his painting and drawing skills. He learned about the color wheel and continued sketching to improve his shapes, shades, and tones.
We think Abram is a goal-getter who loves to do things he puts his mind to in a pleasurable way.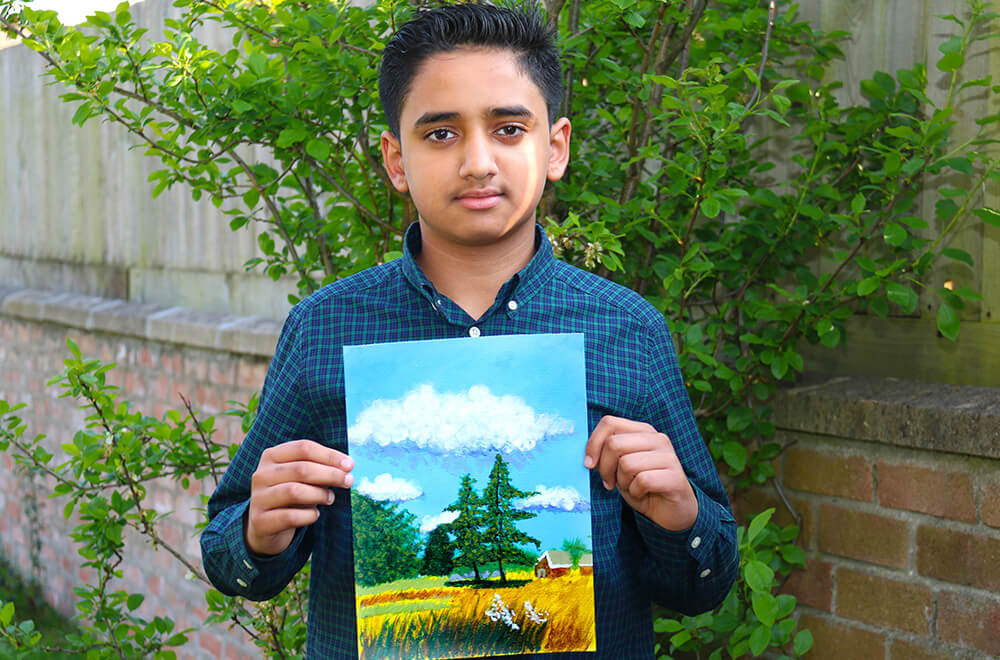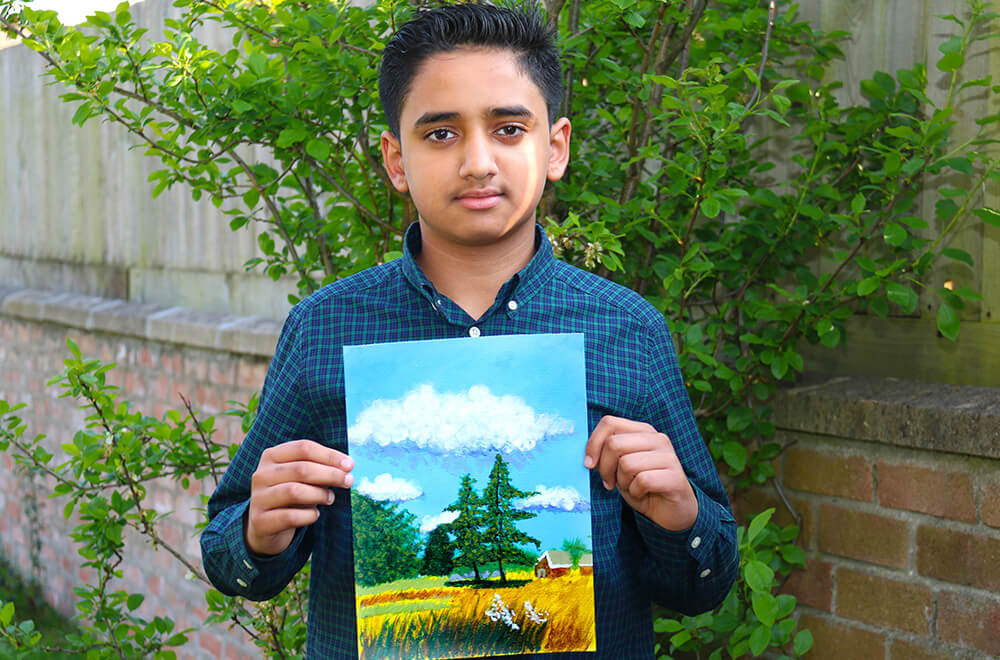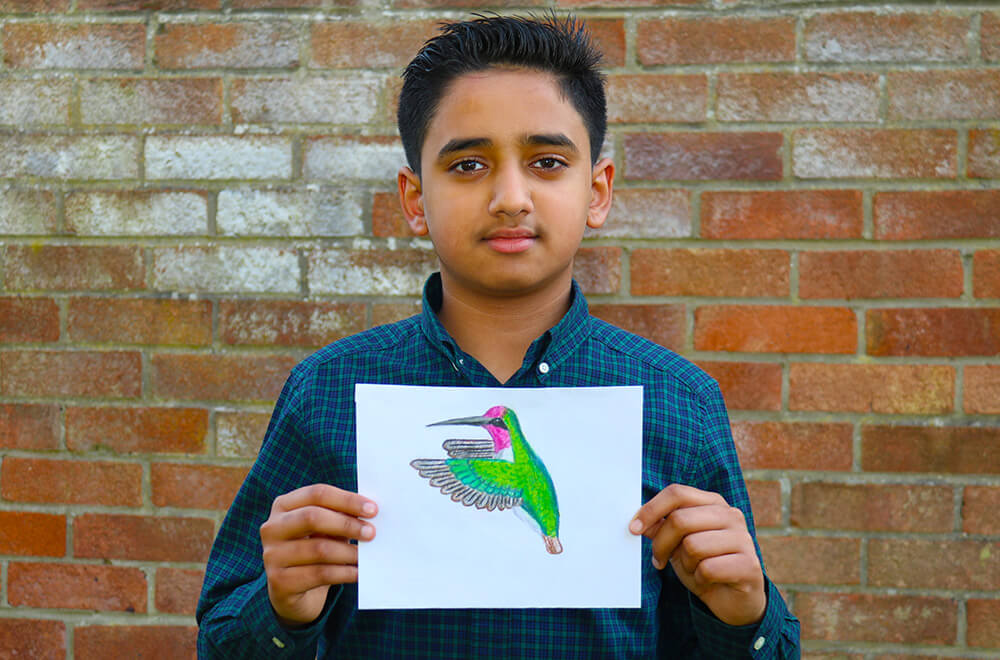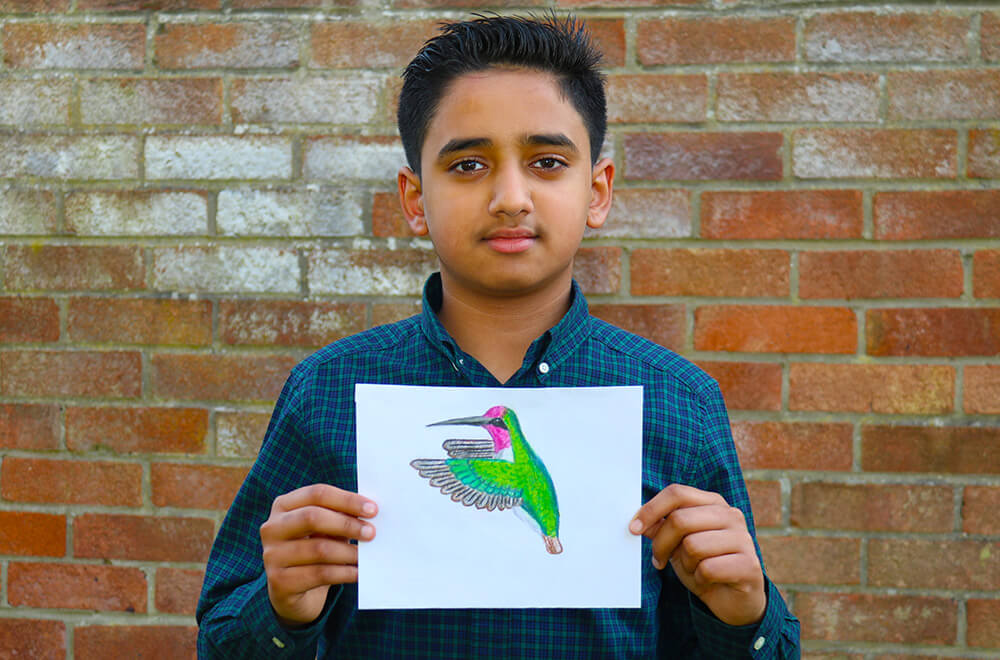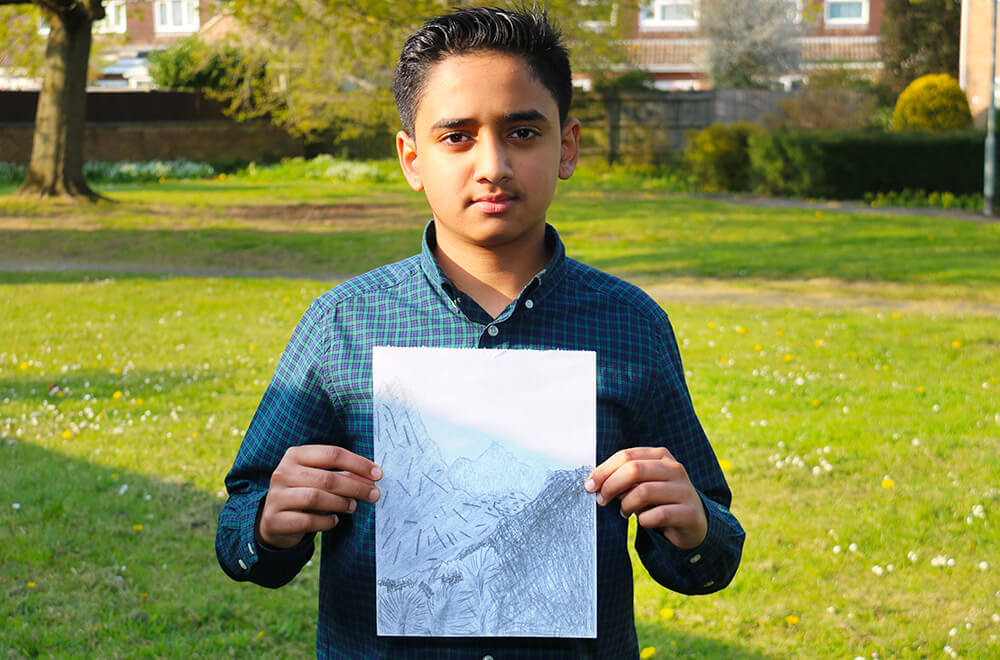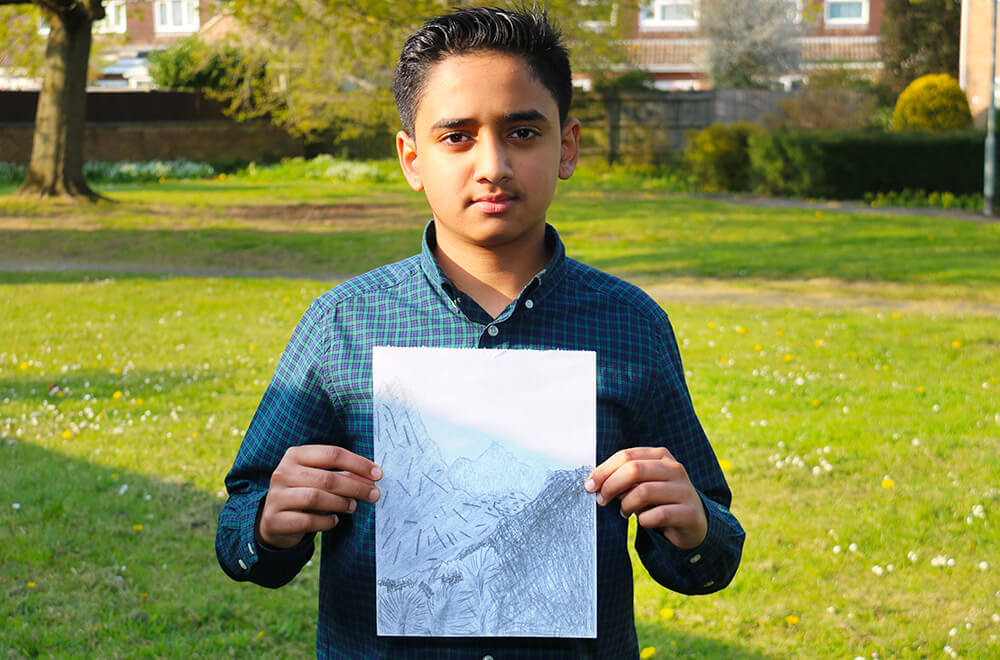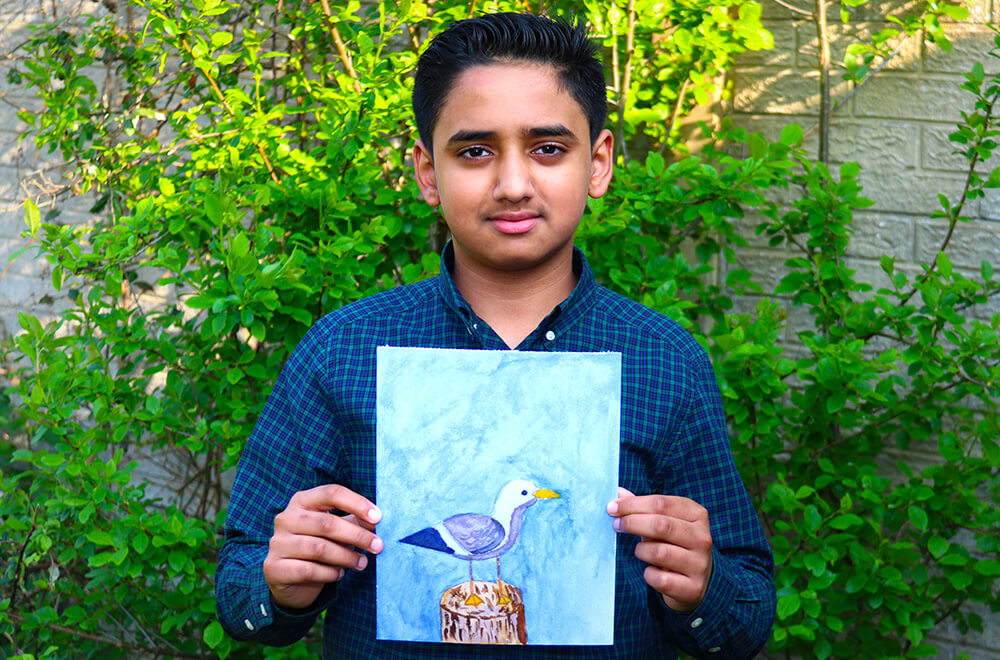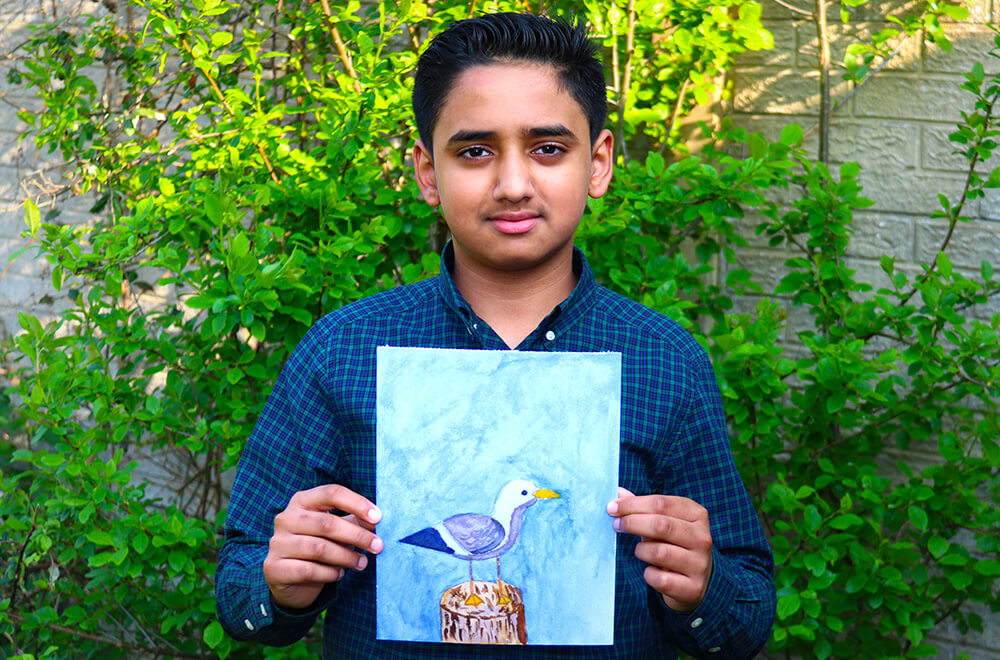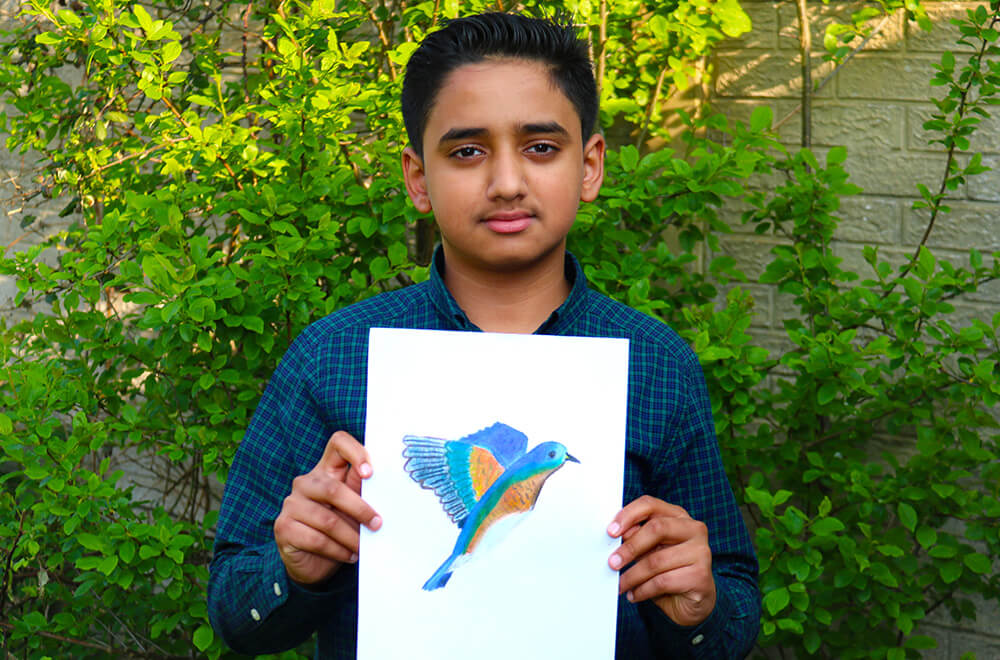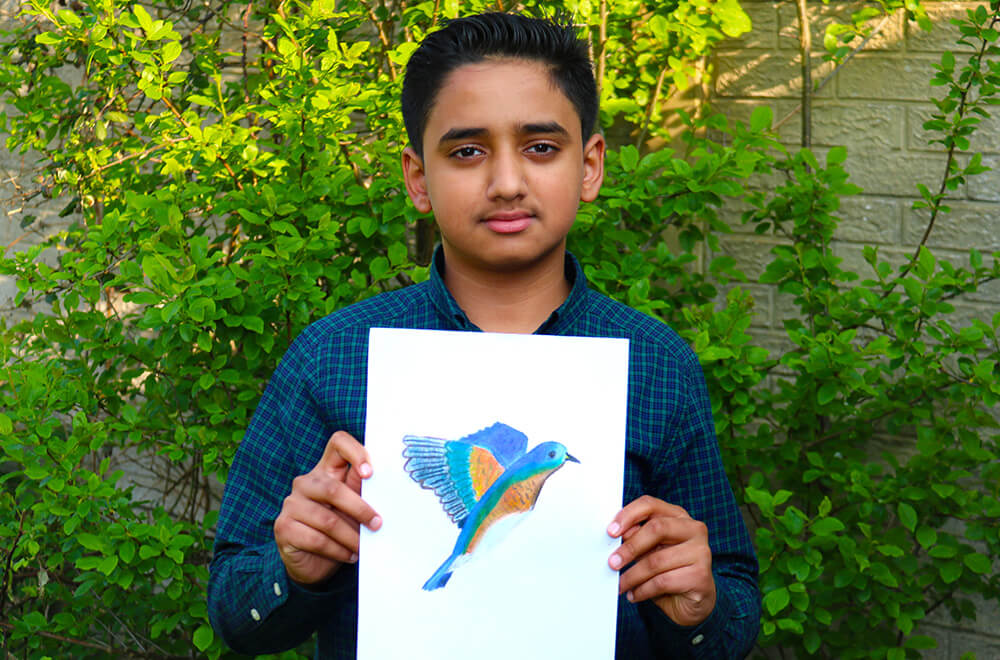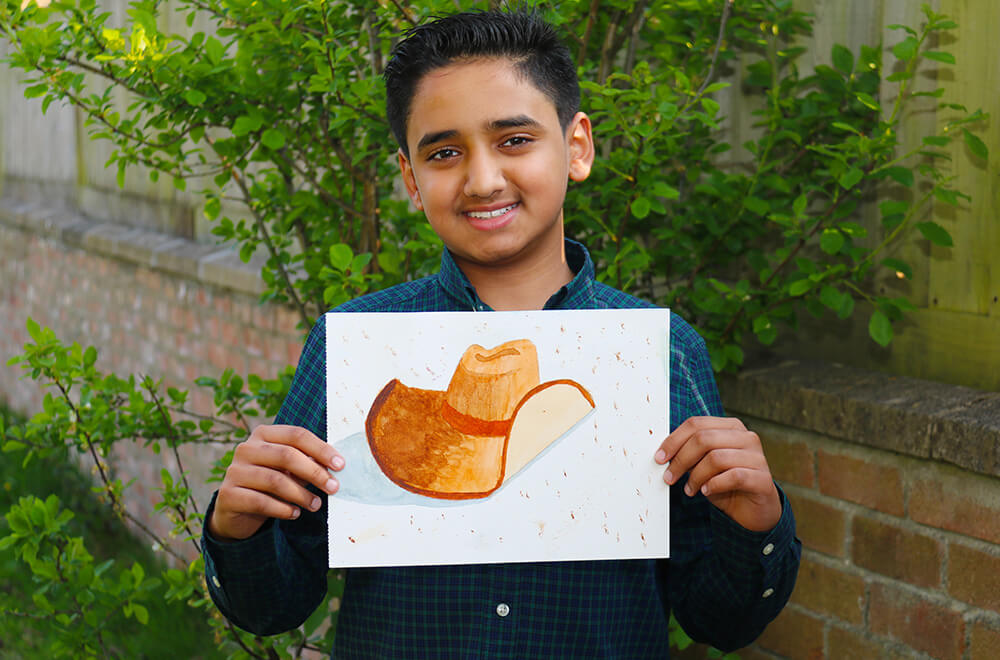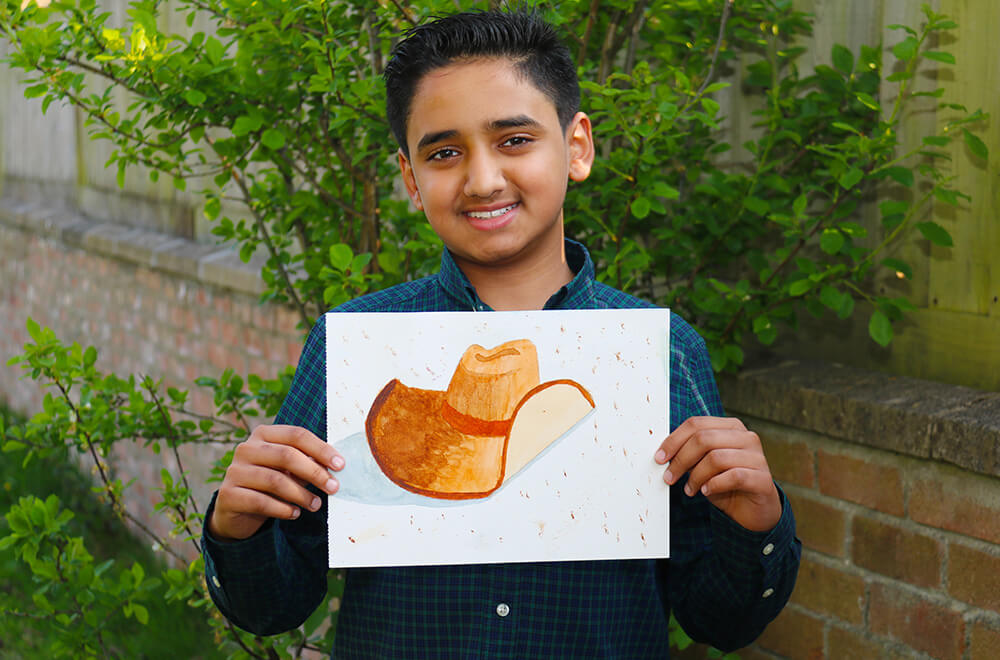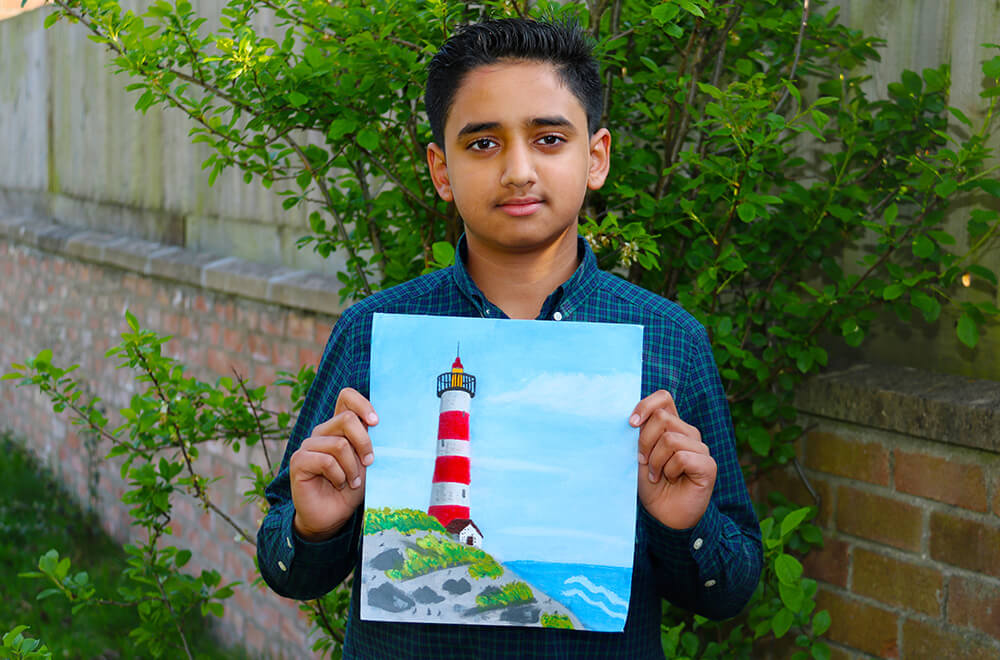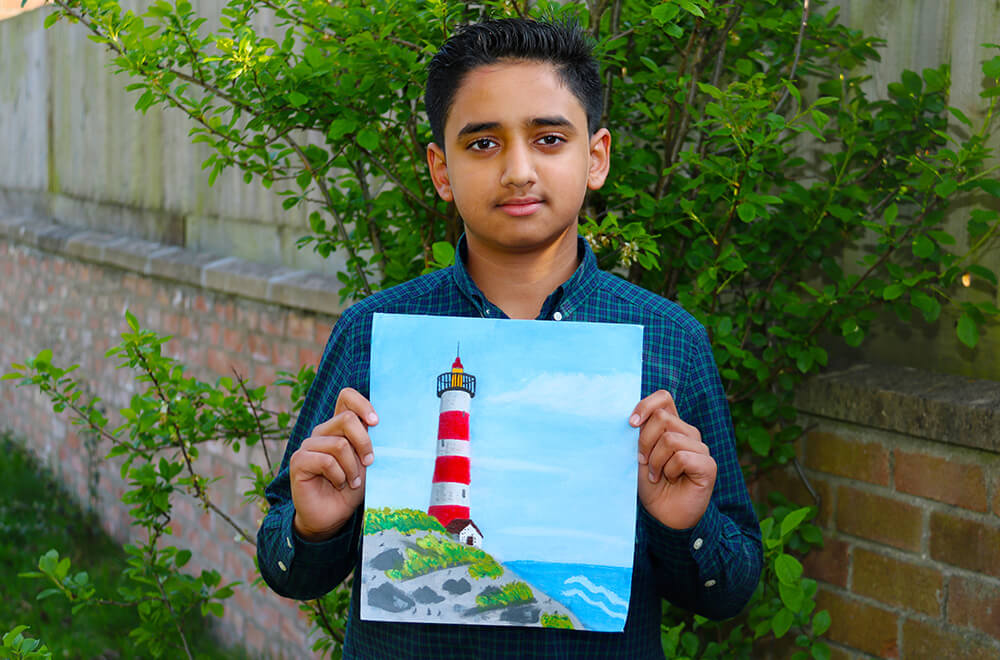 What is your next art project?
"I would like to paint a beautiful version of the starry night painting made by Vincent Van Gogh." We can't wait to see this artwork when it is ready.
It is time to alight from our chatty ride with Abram Joshy and we hope you had fun just like we did.
Join our Summer Art Camp to embark on a learning journey for your child, discovering their passion, and all while having lots of fun.
Stay tuned for our next artist spotlight.
Nimmy Melvin, the award-winning visual artist, envisions nature, the surroundings, and every object around through a different perspective. An expert in the usage of different mediums of painting, including acrylic, oil painting, watercolor, and oil pastels, she has the knack to inculcate knowledge in kids.