Artist Spotlight blog series brings to you the amazing students at the art classes by Nimmy's Art and showcases their work, their love for drawing & art, and their journey till now. So get ready to be amazed!
Prisha Rai – Young Artist
Today on our artists spotlight series, we will be meeting the young, beautiful, smart and enthusiastic 10-year old, Prisha Rai, from Katy, Texas.
Prisha is a multi-talented fourth grader who started showing interest in art right from pre-school at the age of 4 and would draw the images of her family with lots of enthusiasm whenever she got back from school.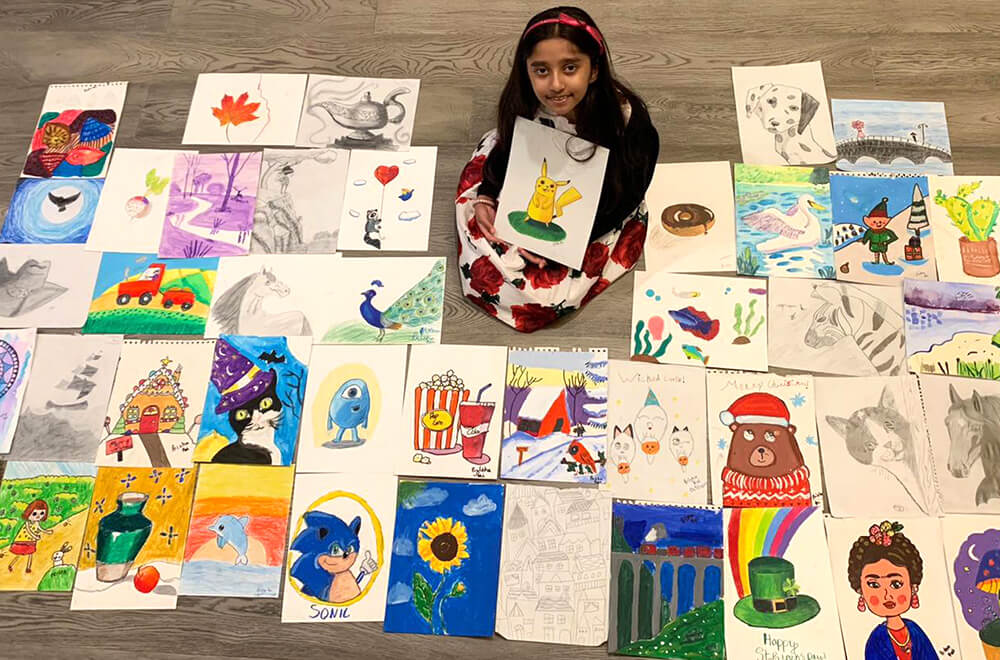 She joined Nimmy's online art class during the rise of the pandemic in June and was thrilled by the simple yet educative art tutorial given by Nimmy in the first class she attended.
Prisha's first art class with Nimmy is the Acrylic Sunflower painting which she did for the first time and has improved in her drawing and painting skills ever since.
What interests you the most about art?
"My imaginations!" She said excitedly before adding that she likes the fact that she could just draw whatever thing that comes to her mind.
Exactly Prisha! Art is truly a way of freeing the mind and putting down our thoughts into pictures.
Can you tell us your favourite medium in Art?
"I like to work with Prisma colors even though they take a lot of effort" she replied.
For a brilliant girl like Prisha, choosing Prisma colors is a lovely choice indeed because they create very beautiful artworks.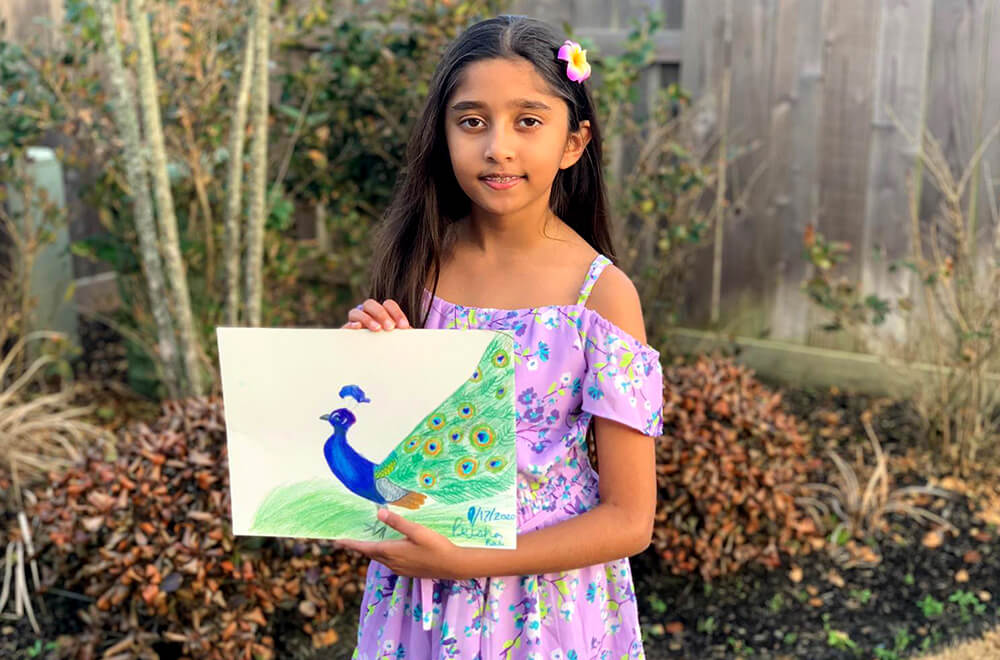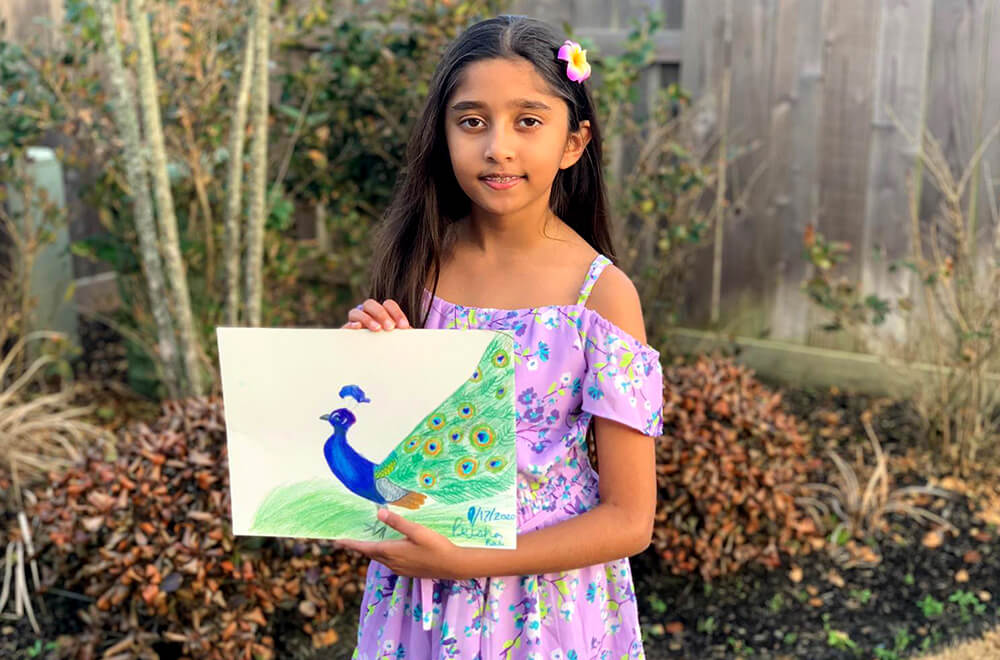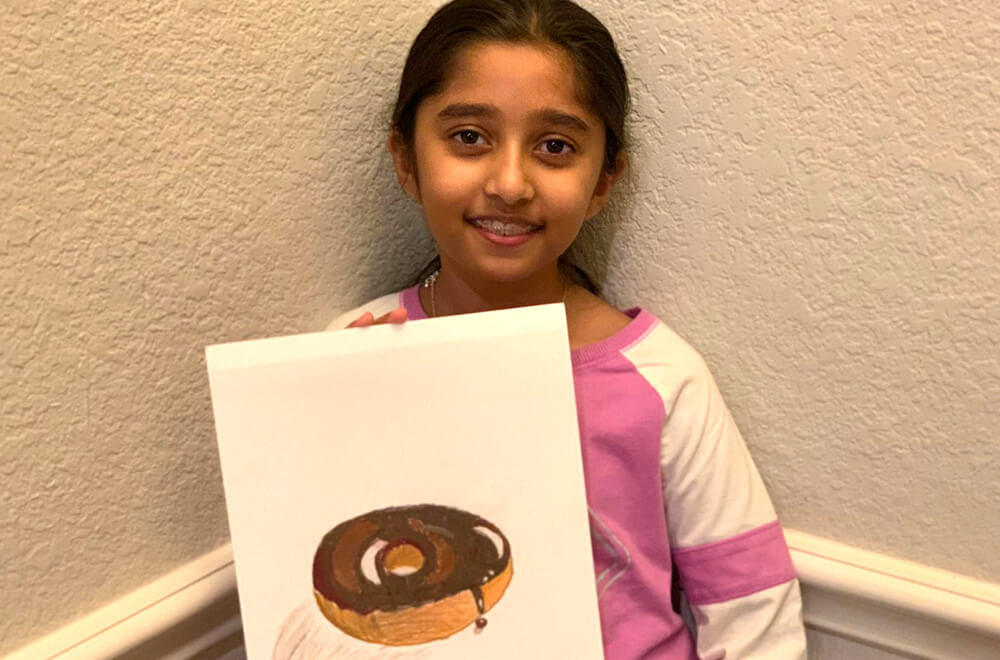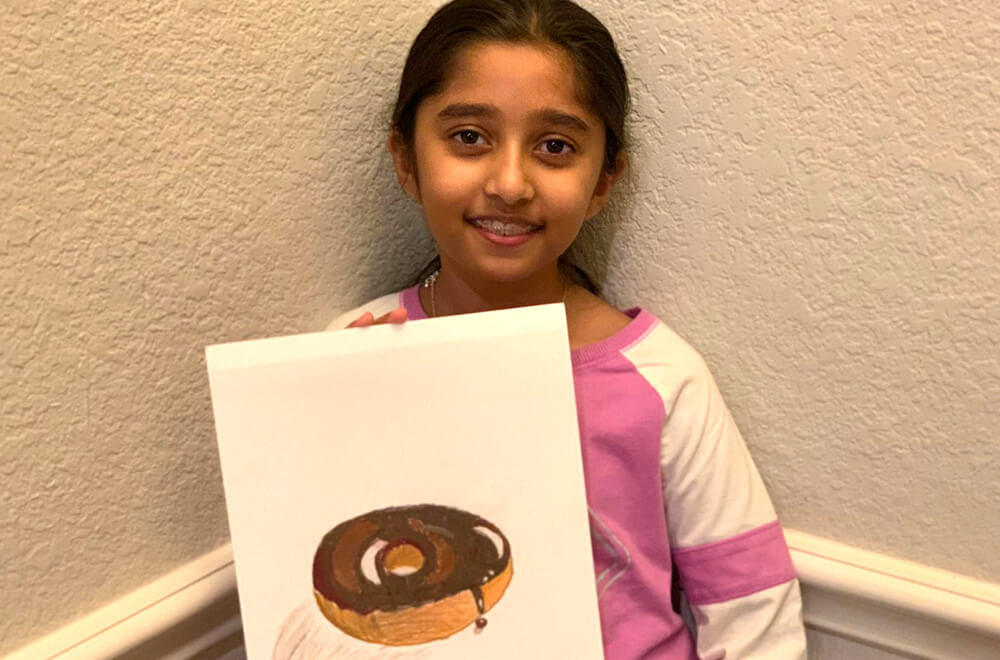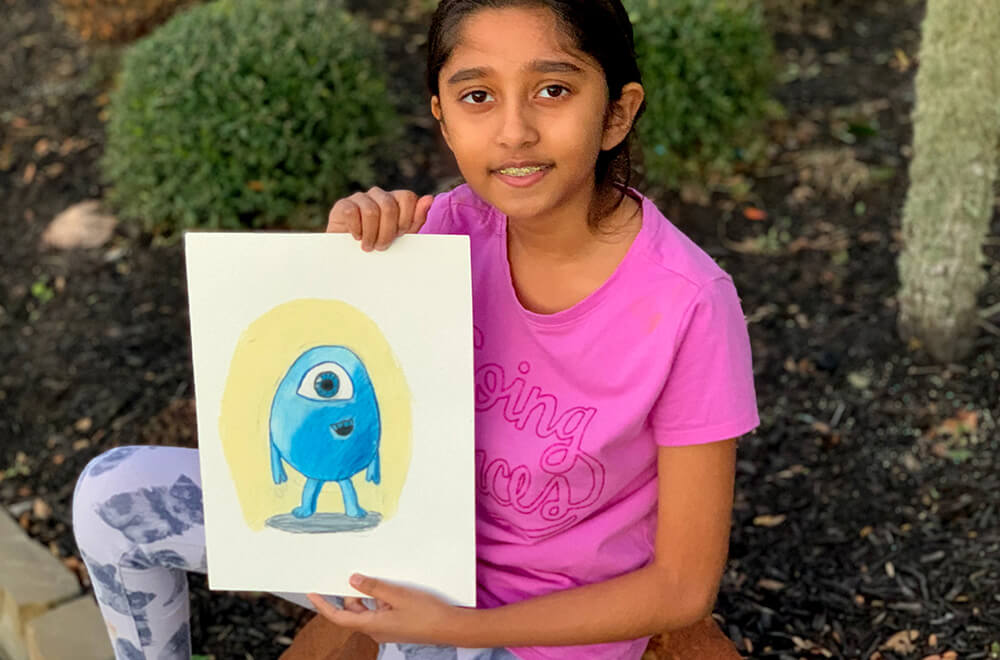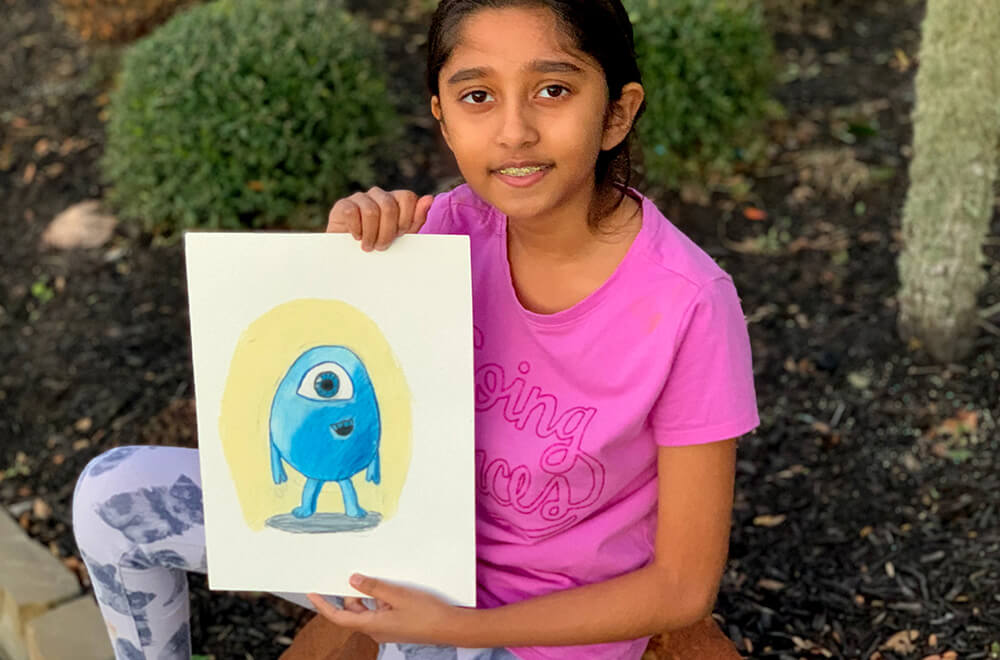 Prisha's favorite color is purple.
She finds sketching easy to work with and feels that she needs to improve her watercolor skills. One of her favorites is to draw random things like tables and notebooks, and create faces on them. She has lots of these drawings secured in her folder.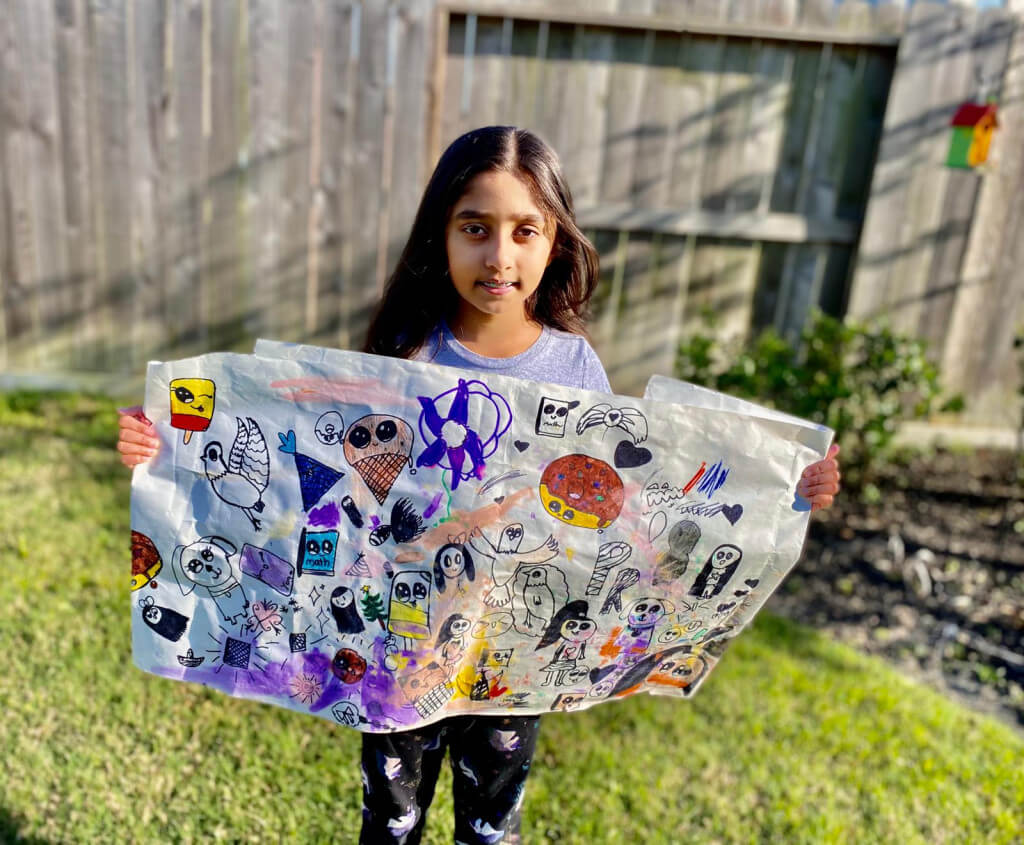 Pretty Prisha loves drawing, crafting and enjoys building with Legos and being outdoors with her friends. With Legos, she builds animal shapes like elephant, turtle and others. She loves animals but doesn't own a pet yet. Prisha would love to own a puppy.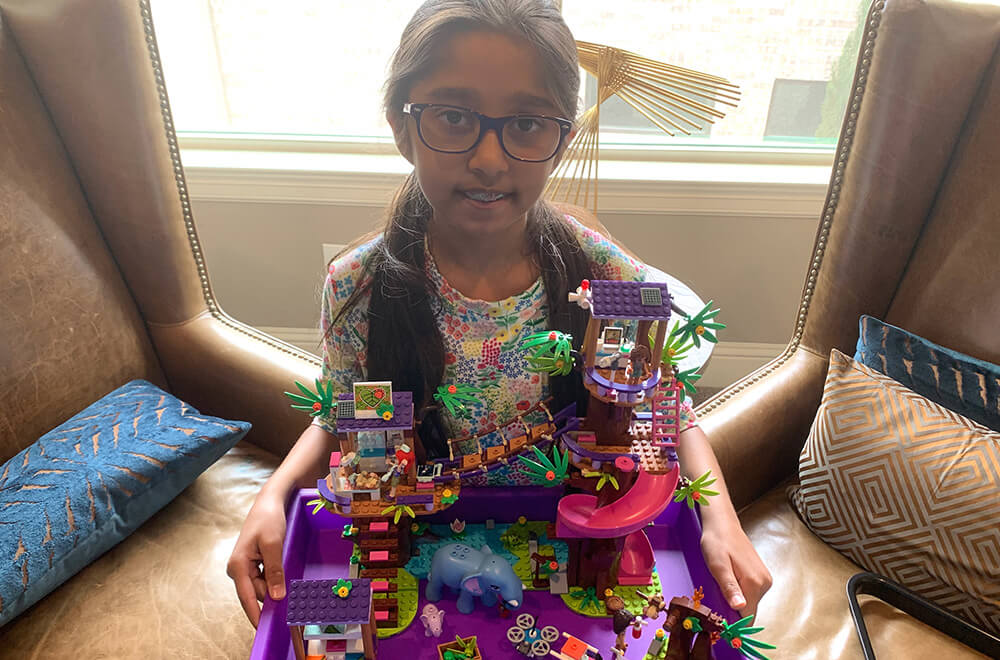 She also enjoys ballet a lot and has been taking lessons.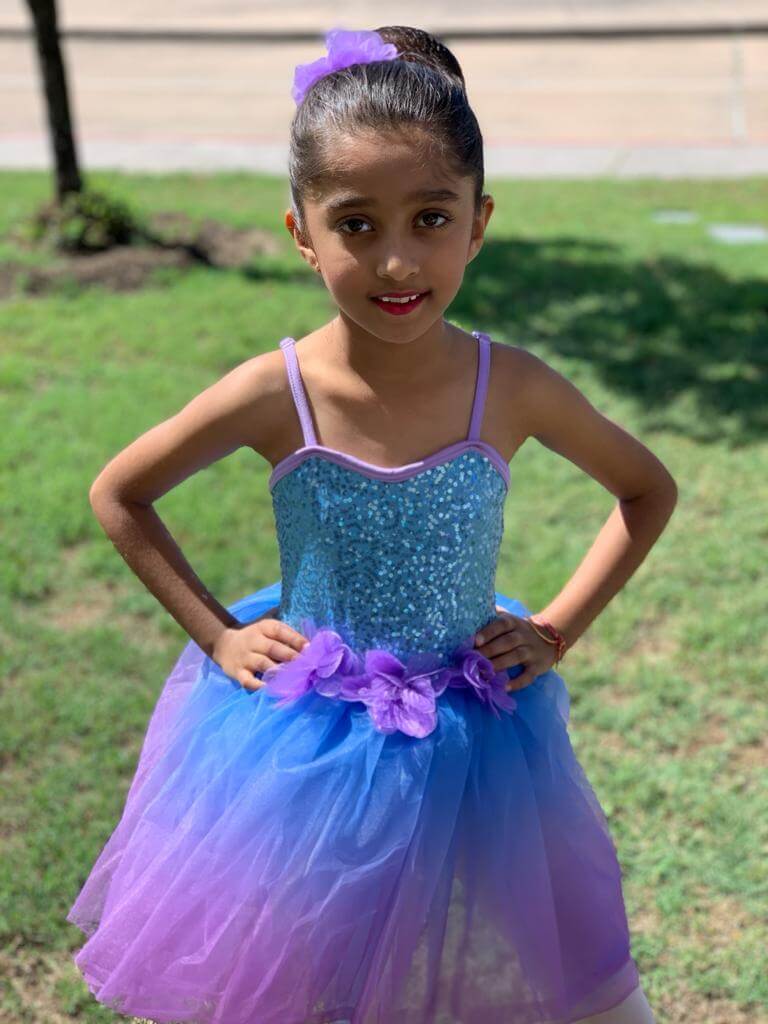 What do you want to be when you grow up?
"A teacher or a veterinarian" she replied confidently.
Prisha would love to become a teacher because she likes acting the role of a teacher in an academy she belongs to. She would likewise love to be a vet, because she wants to spend time bonding with the animals.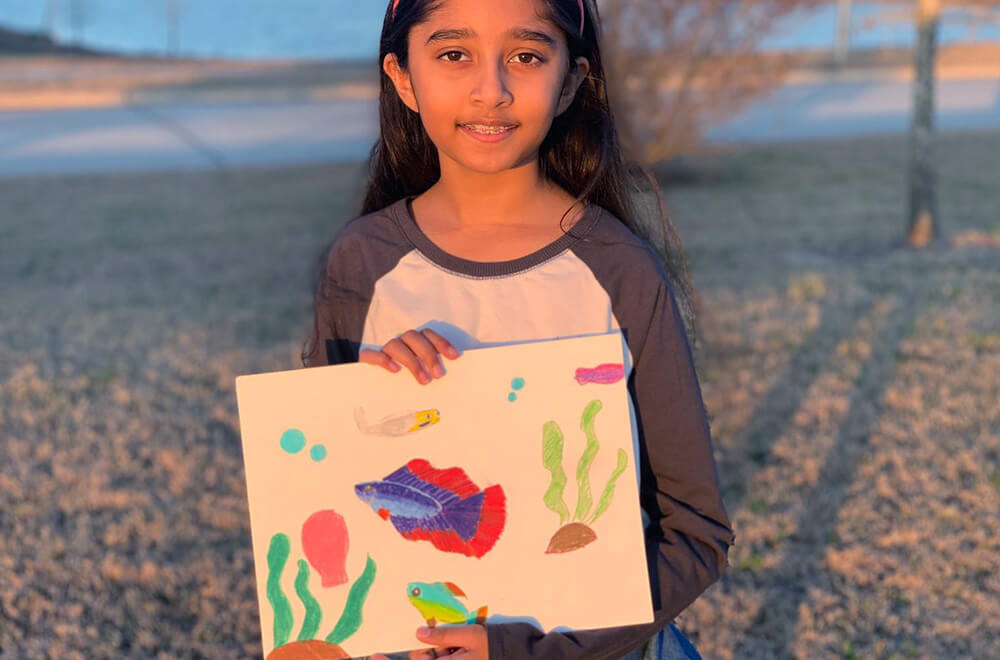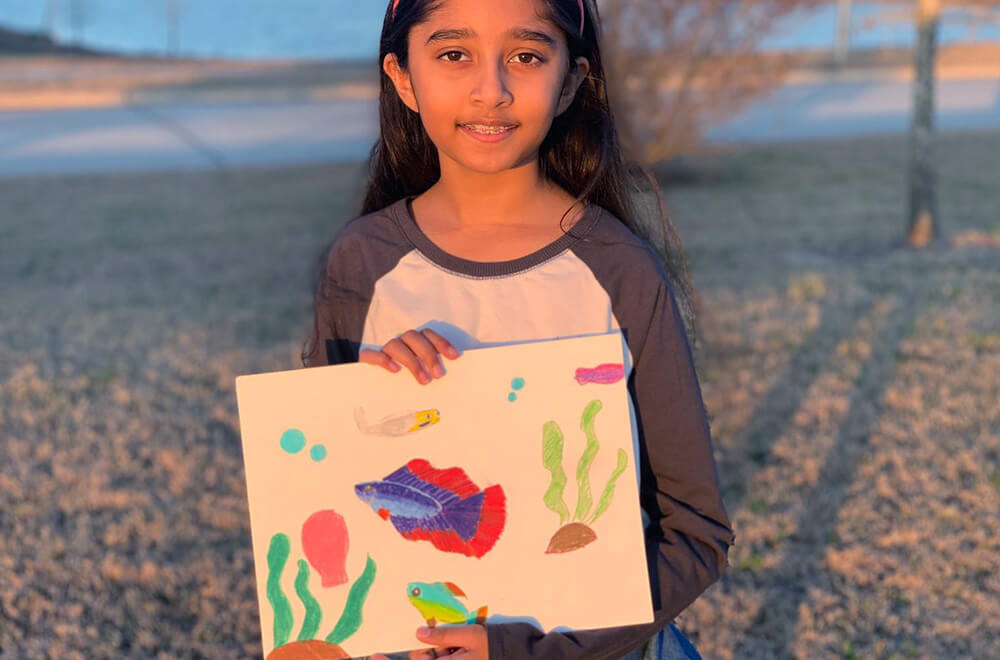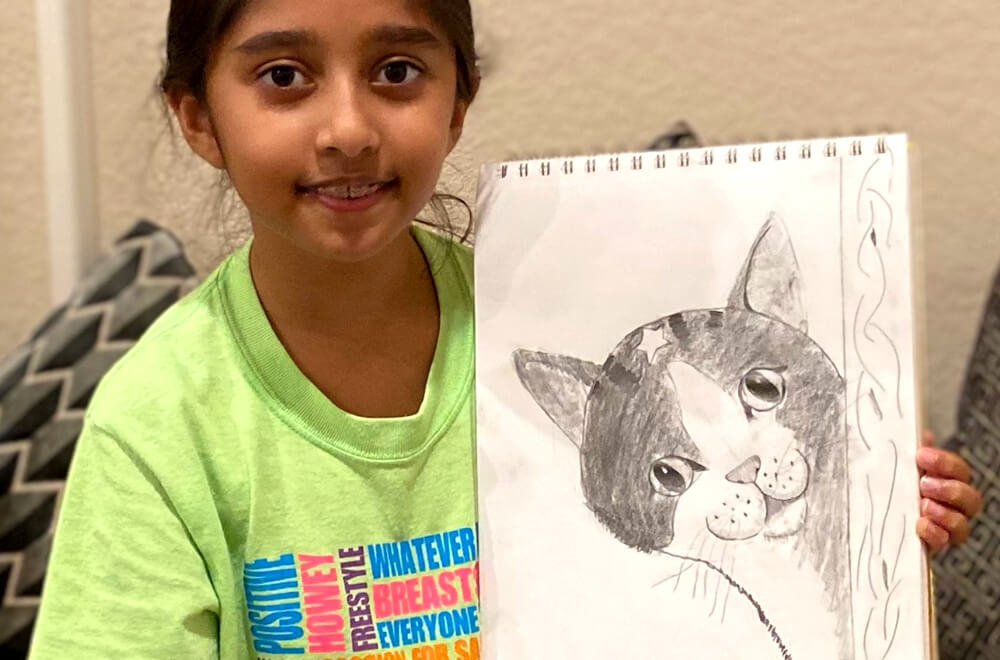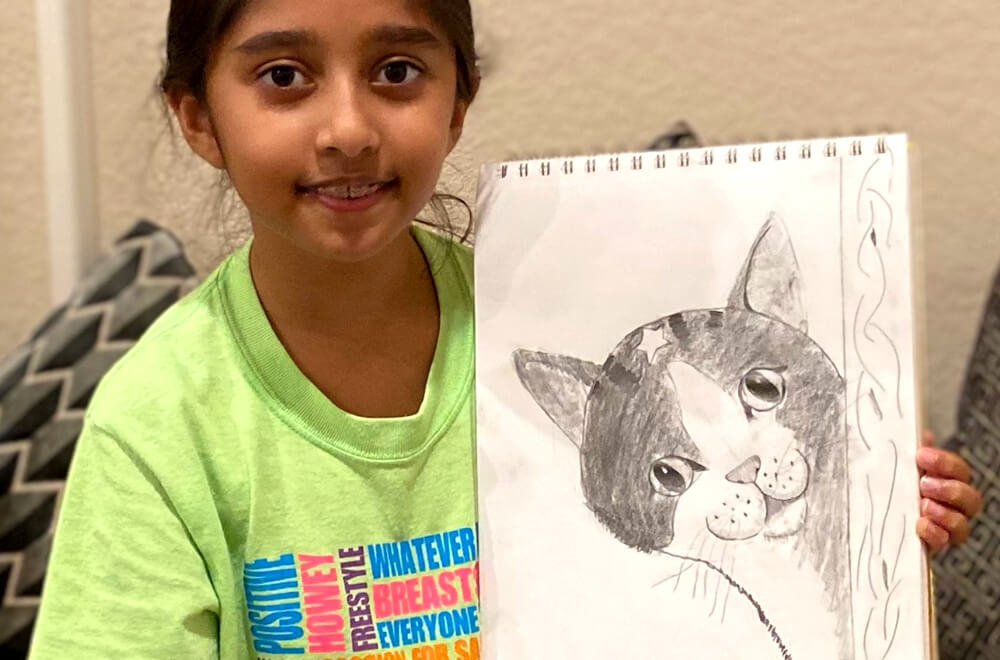 We are truly mesmerized by Prisha's thoughtfulness and cuteness.
Prisha loves to pretend-play as teacher with her parents when they are available and her dolls. She teaches her imaginary pupils all subjects except science.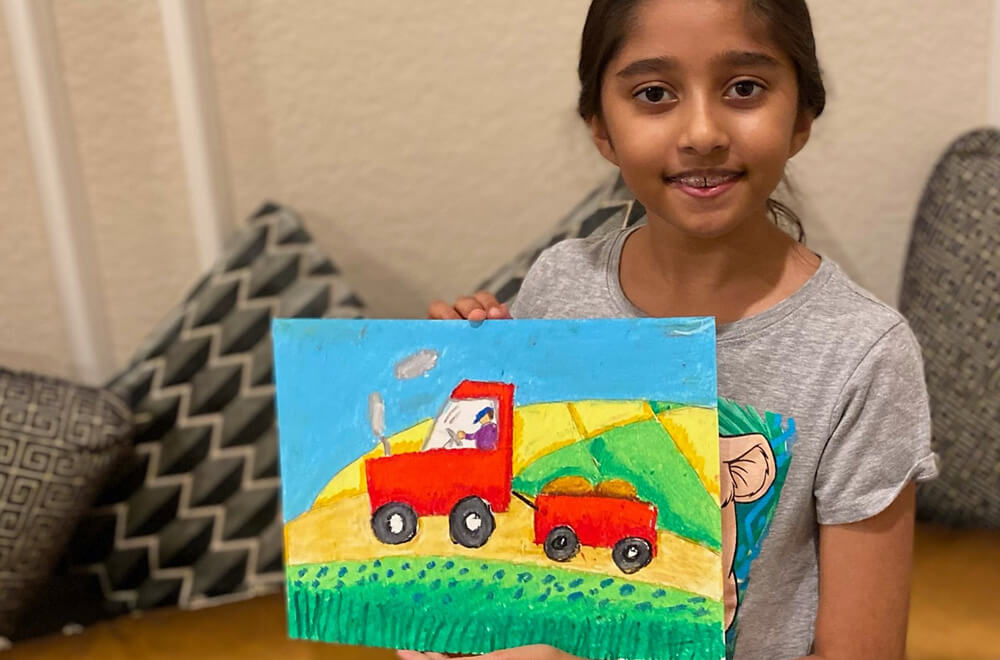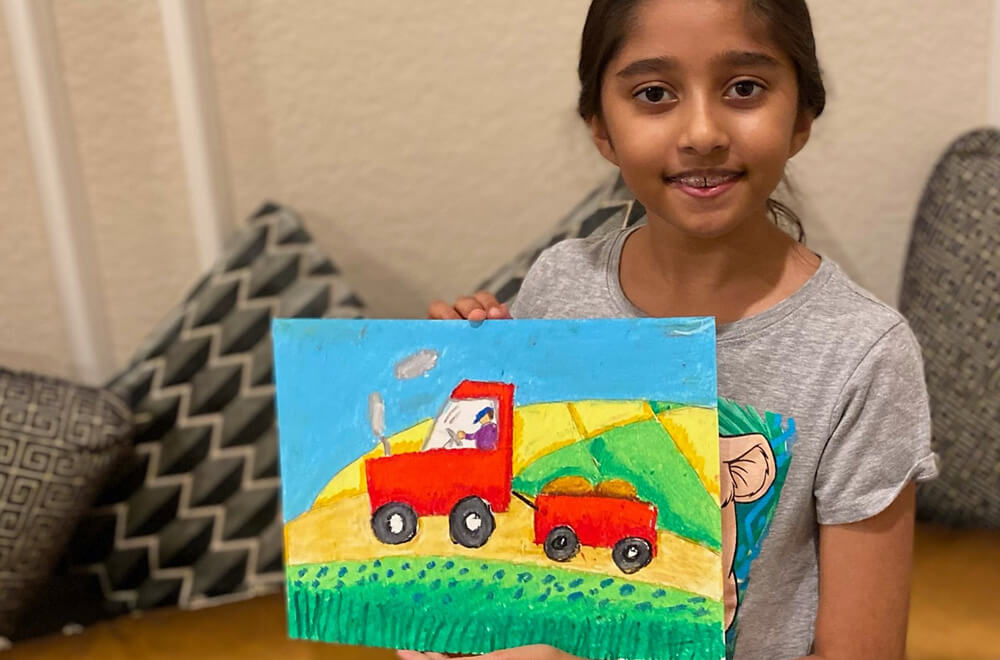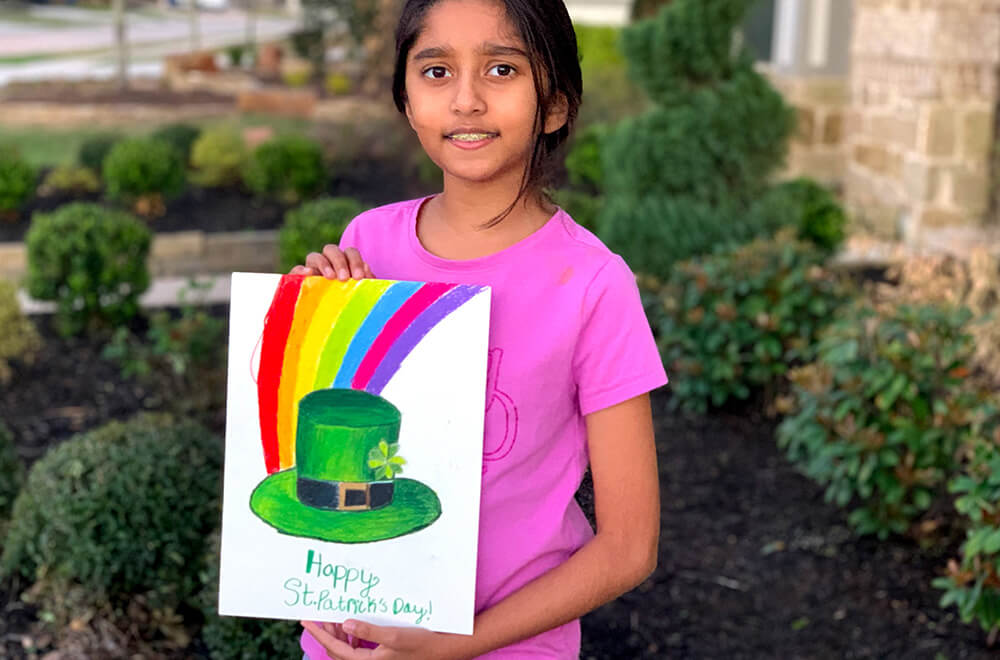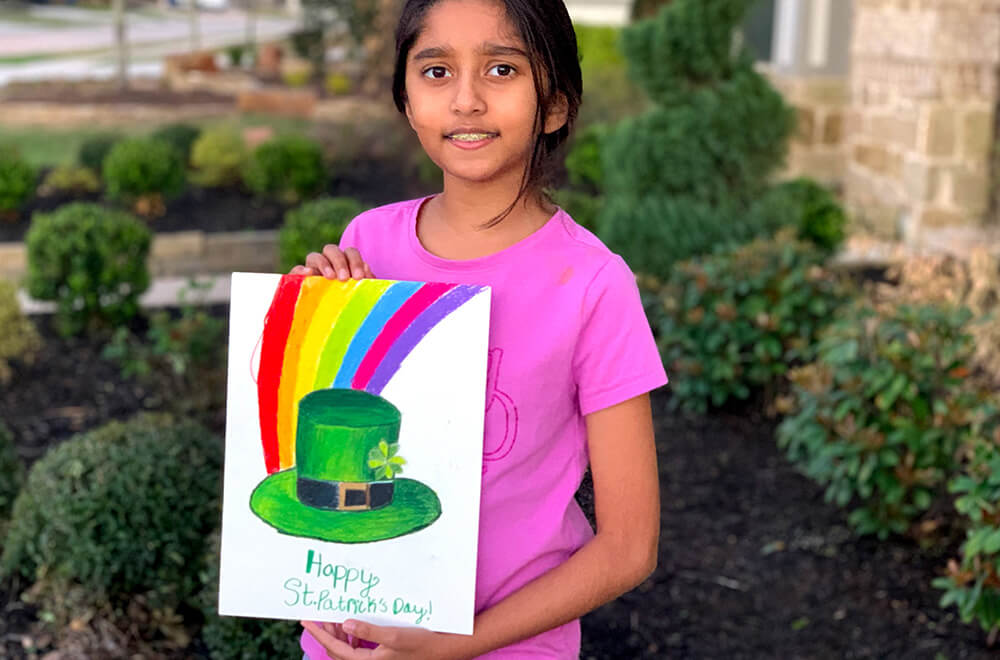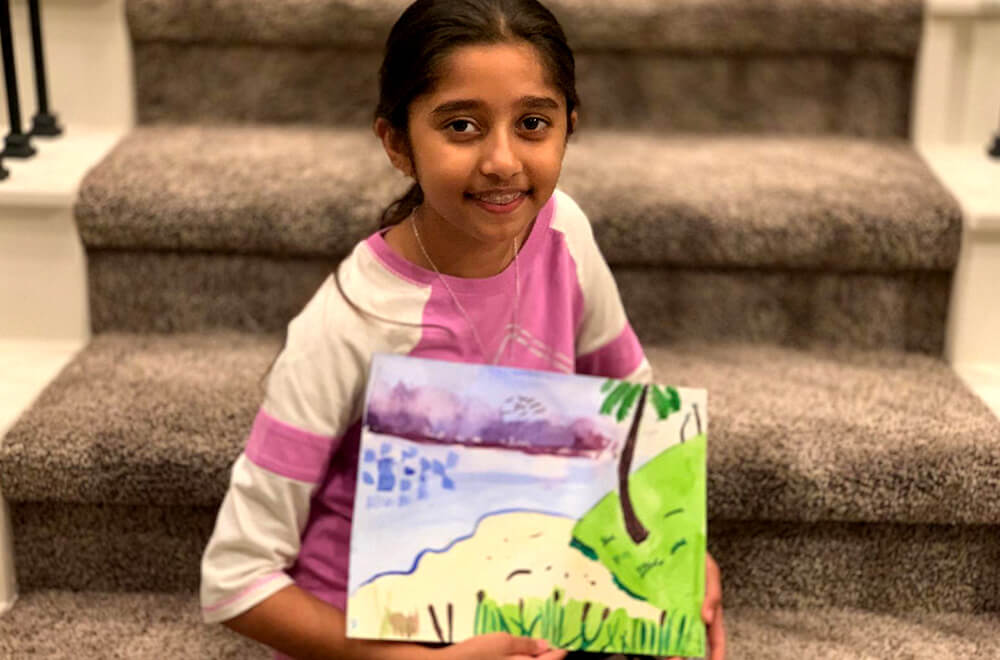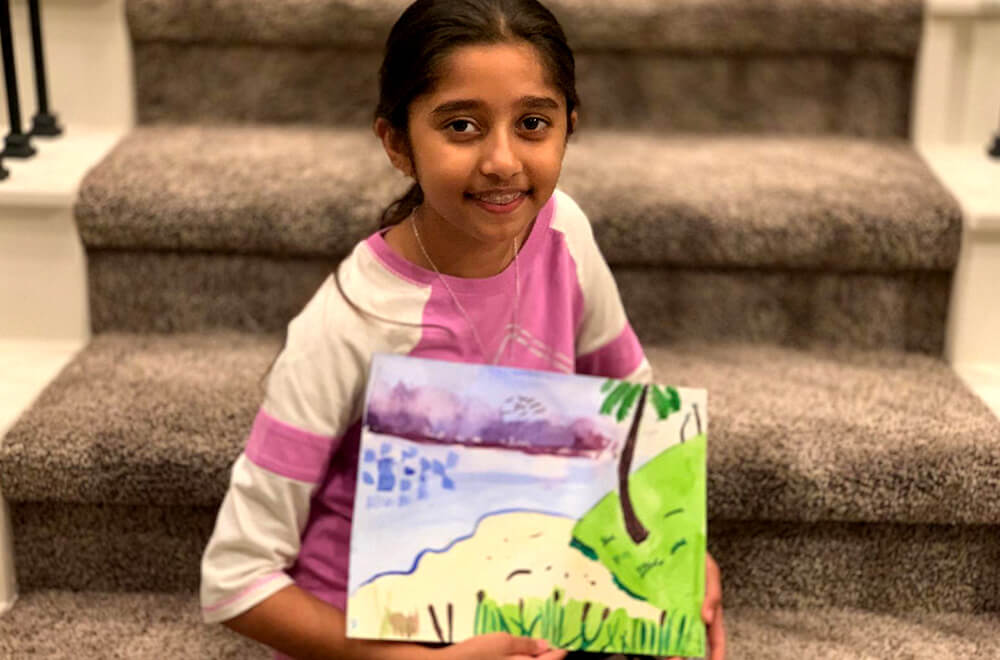 Her favorite subjects are writing and math. She loves to read too and her favorite book is a novel series titled 'Wings of Fire'.
She loves to play soccer and badminton with her older brother who is 16 years old.
Her mother is also quite impressed by Prisha's rapid progress and learning in Painting and how easy it is to take Nimmy's online art class from the convenience of one's home.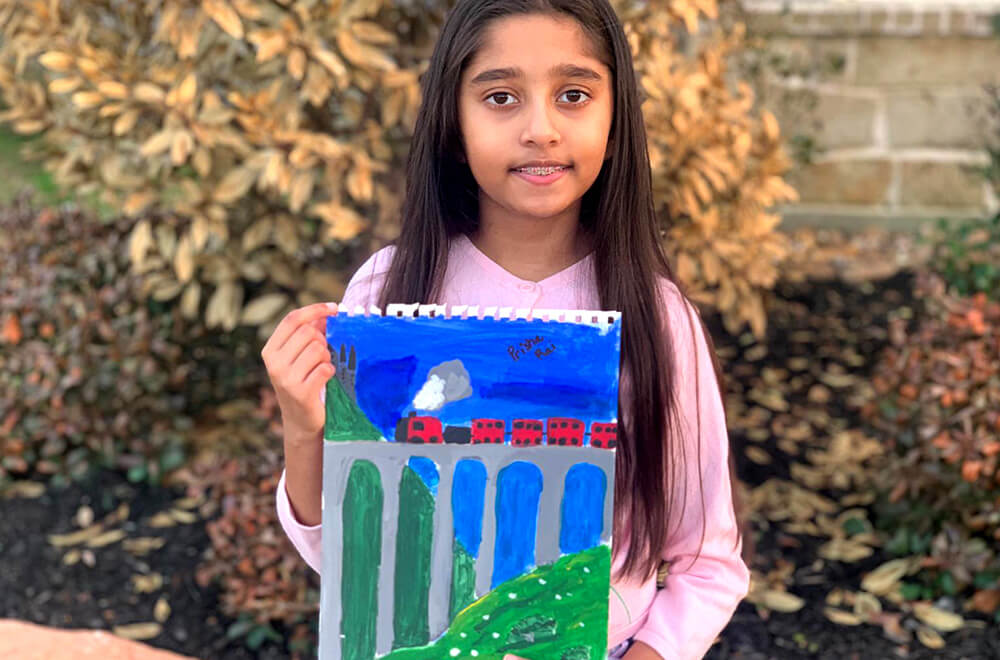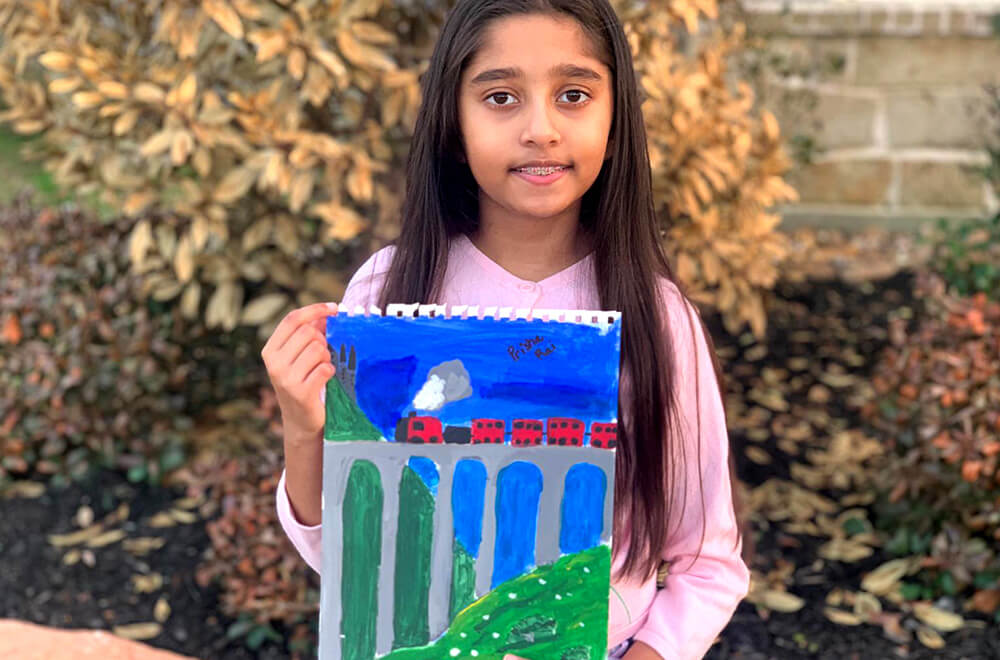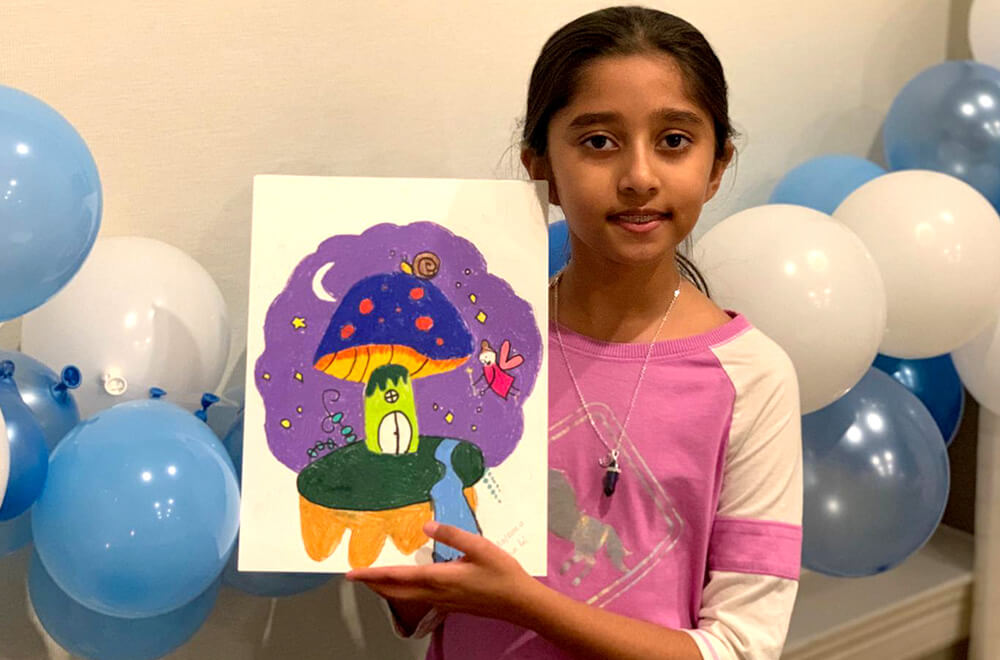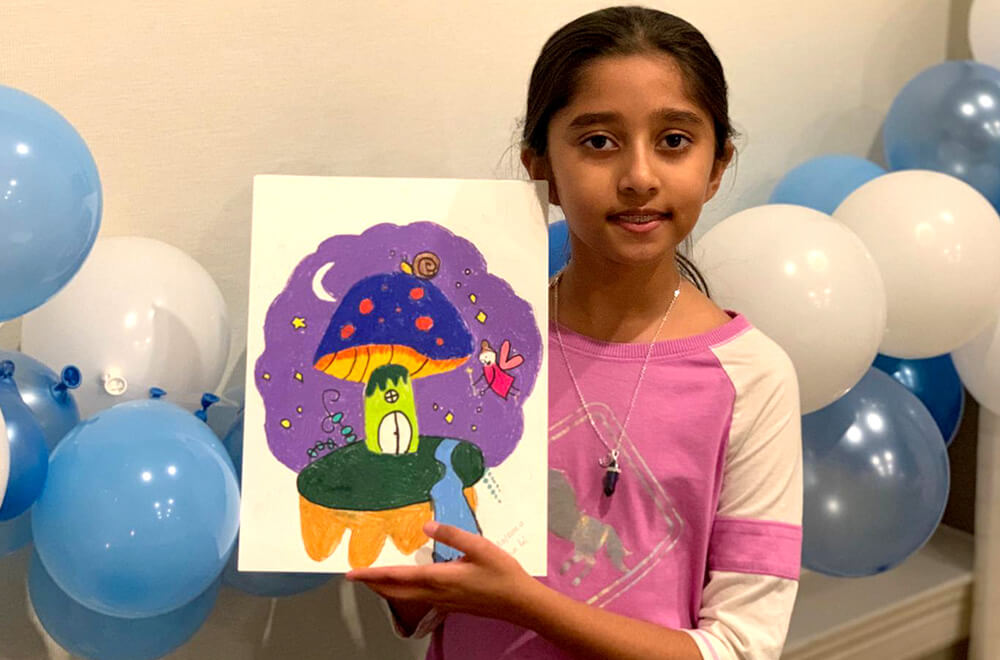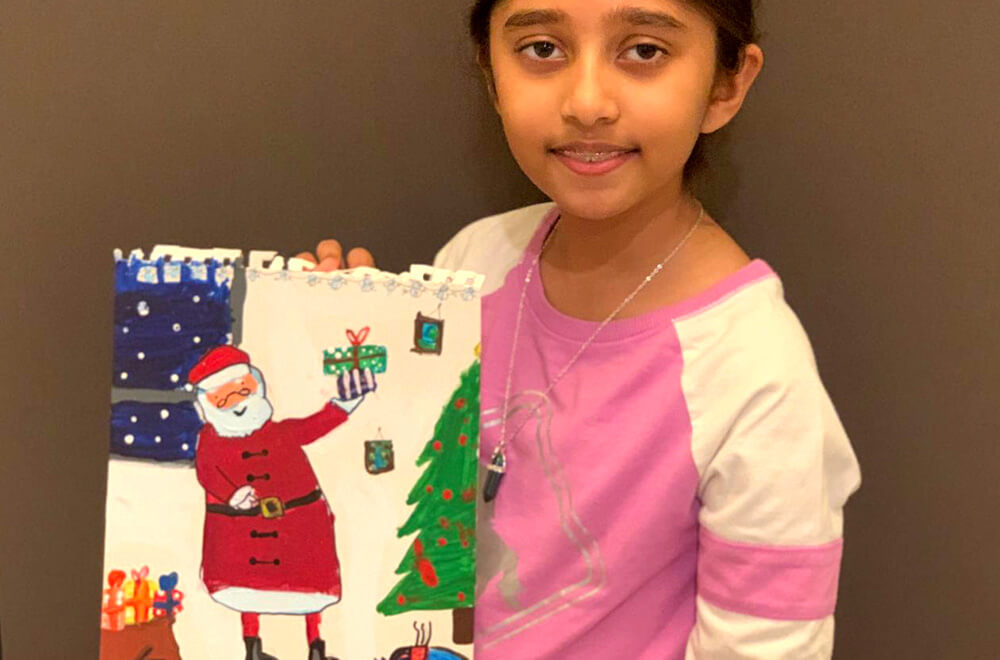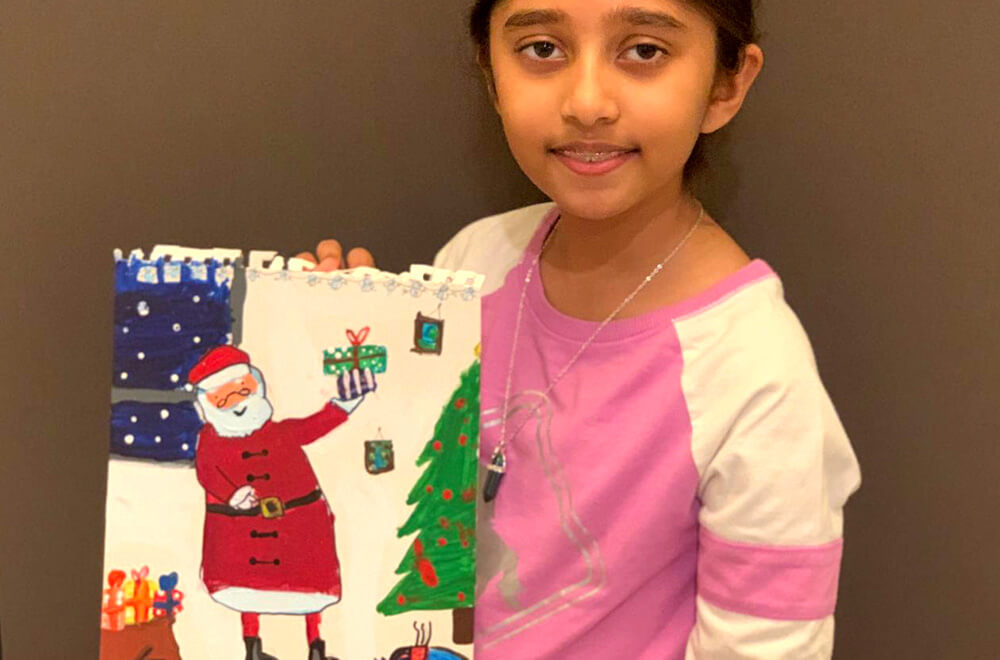 Do you have a favorite artist?
Prisha loves Vincent van Gogh and her favorite of his paintings is "The Starry Night"
"The Starry Night" is an oil on canvas painting with great and impressive details and it has wide acceptance all over the world.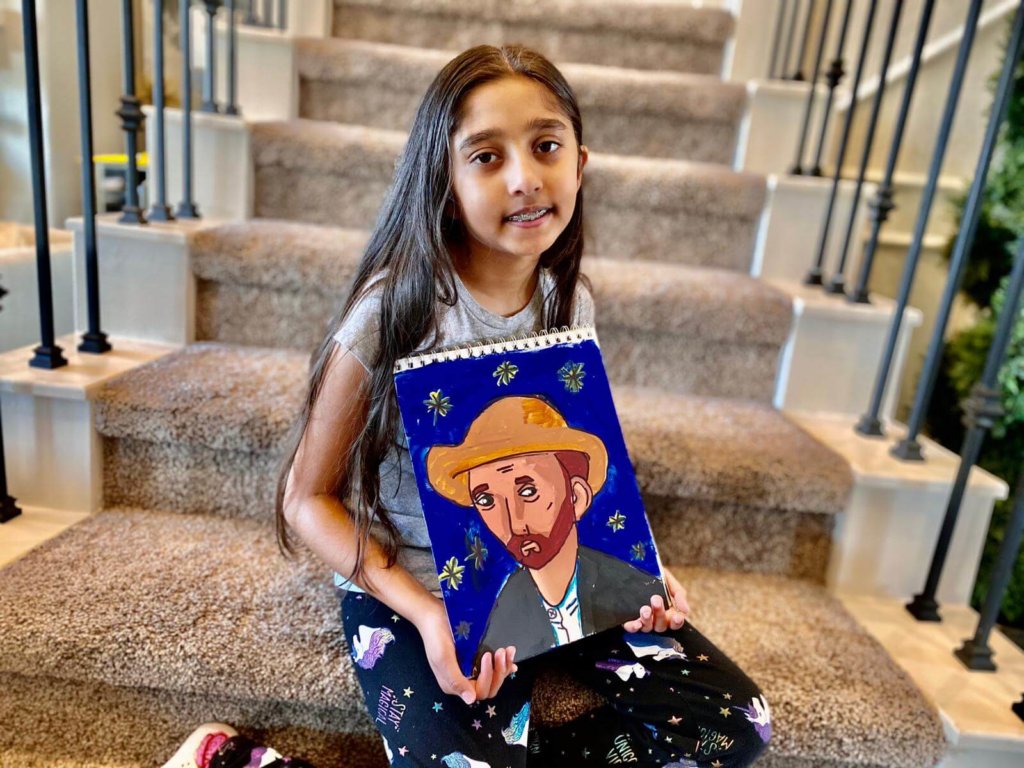 Which class at Nimmy's Art did you like the most?
With a confident smile, Prisha revealed her favorite class as the Pikachu drawing.
"I found it very cute and attractive and I enjoyed drawing it." She said.
If you were an art tutor, what would your art tip be?
"You should put a paper under your hands to avoid smudging the colors or your sketch."
We agree with Teacher Prisha. It is always better to draw in a neat and conducive way to avoid messing up the whole area. Mediums like oil pastels require that you apply precaution to protect your artwork and surroundings when working with them.
As much as we don't want to stop, we have come to the end of our chit chat with our lovely and creative Prisha. It is our wish that she will continue to make us proud and grow into a world-renowned artist, teacher or veterinarian.
Stay tuned for our next artist spotlight.
Nimmy Melvin, the award-winning visual artist, envisions nature, the surroundings, and every object around through a different perspective. An expert in the usage of different mediums of painting, including acrylic, oil painting, watercolor, and oil pastels, she has the knack to inculcate knowledge in kids.