Meet Sananda Muthukrishnan, a 7-year-old, second-grade student living in Pennsylvania with her parents and her adorable little sister. In addition, Sananda is one of our Summer Art Campers, and hence, she is our featured young artist today.
Sananda – Young Artist – Summer Art Campers Class
In today's Artist Spotlight, we feature second-grade student Sananda.
How was your experience at the Summer Art Campers Class?
"I liked the Summer Art Camp considering I loved that we did a lot of beautiful and interesting drawings."
Furthermore, she shared her experience with a smile; Hence, Sananda is one of the active students in our Summer art camp and Live Classes.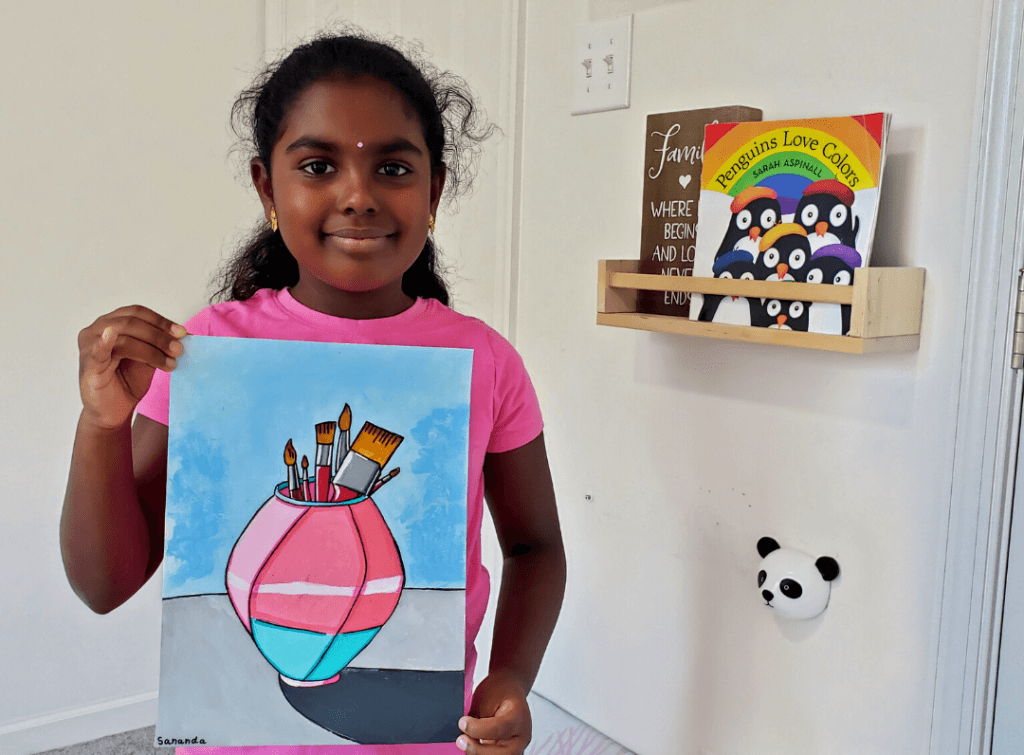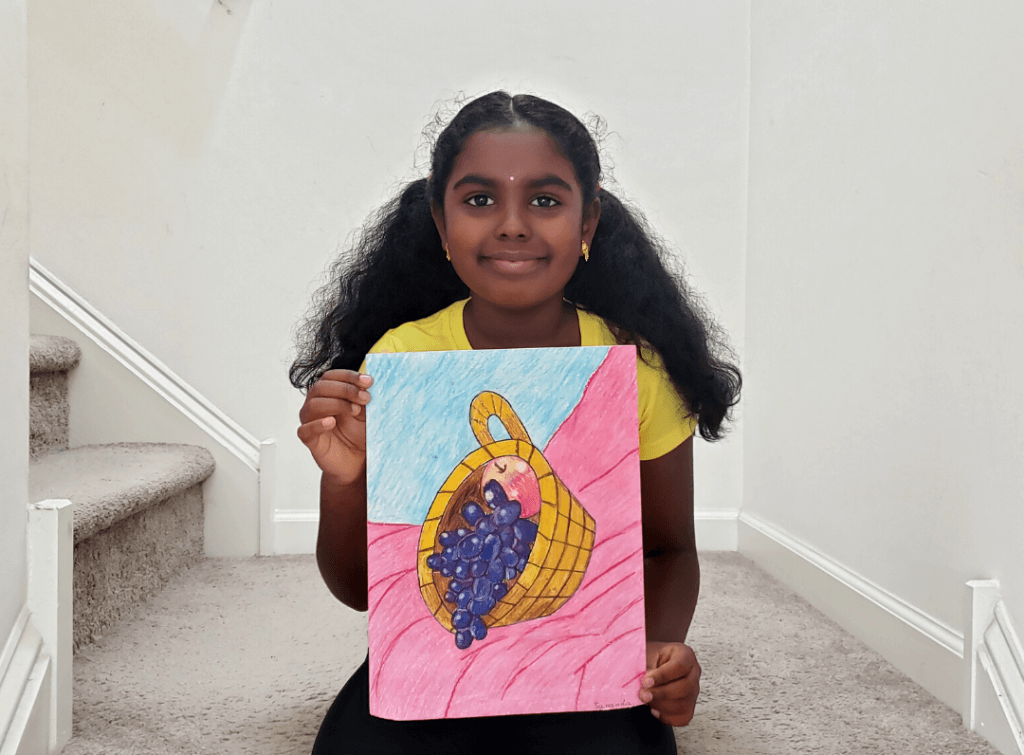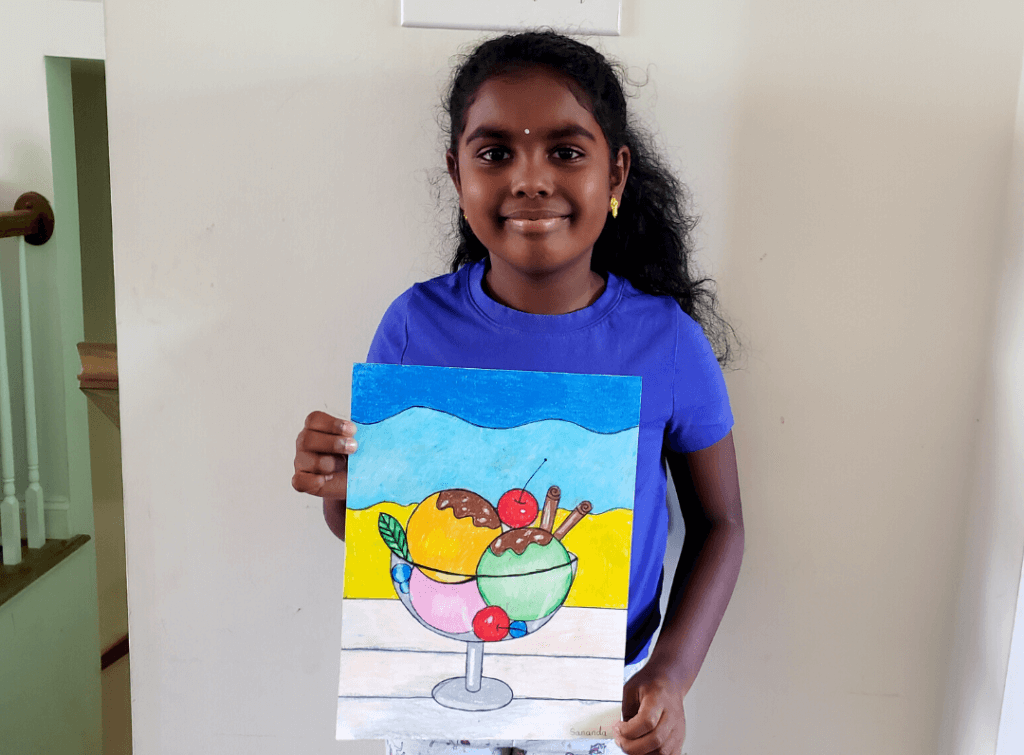 What is your favorite medium in our art class?
"My favorite medium is acrylic. I like working with acrylic paints. If you make a mistake, then all you need to do is cover it with white paint."
Sananda took Miss Nimmy's acrylic tips to heart. Moreover, no doubt all her paintings are neat and beautiful!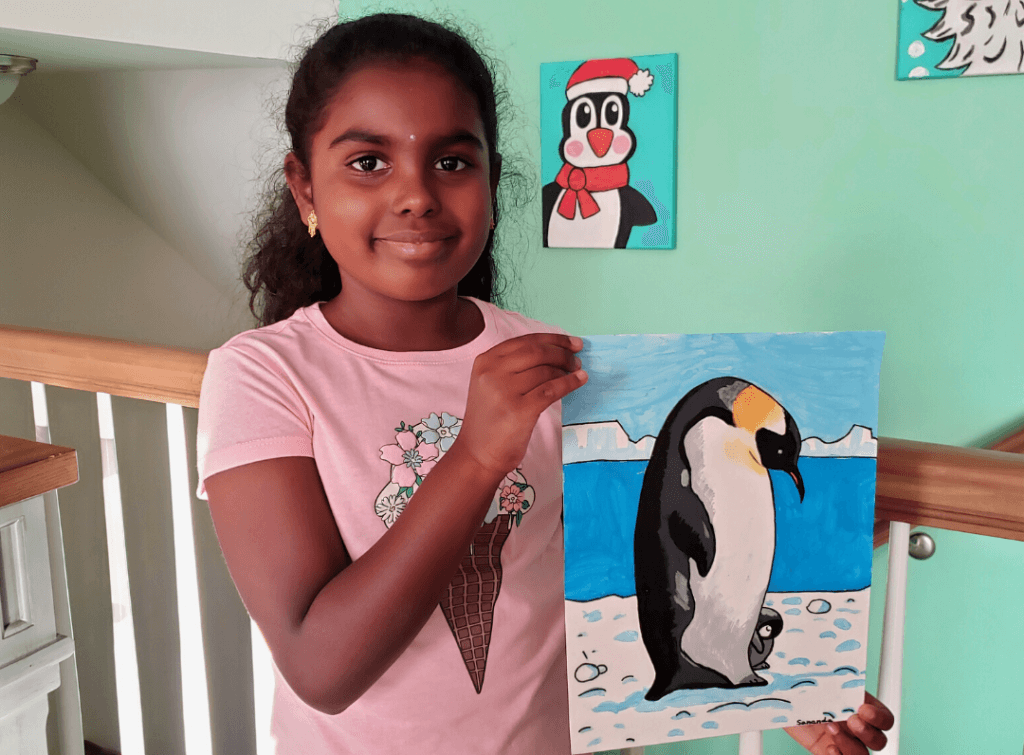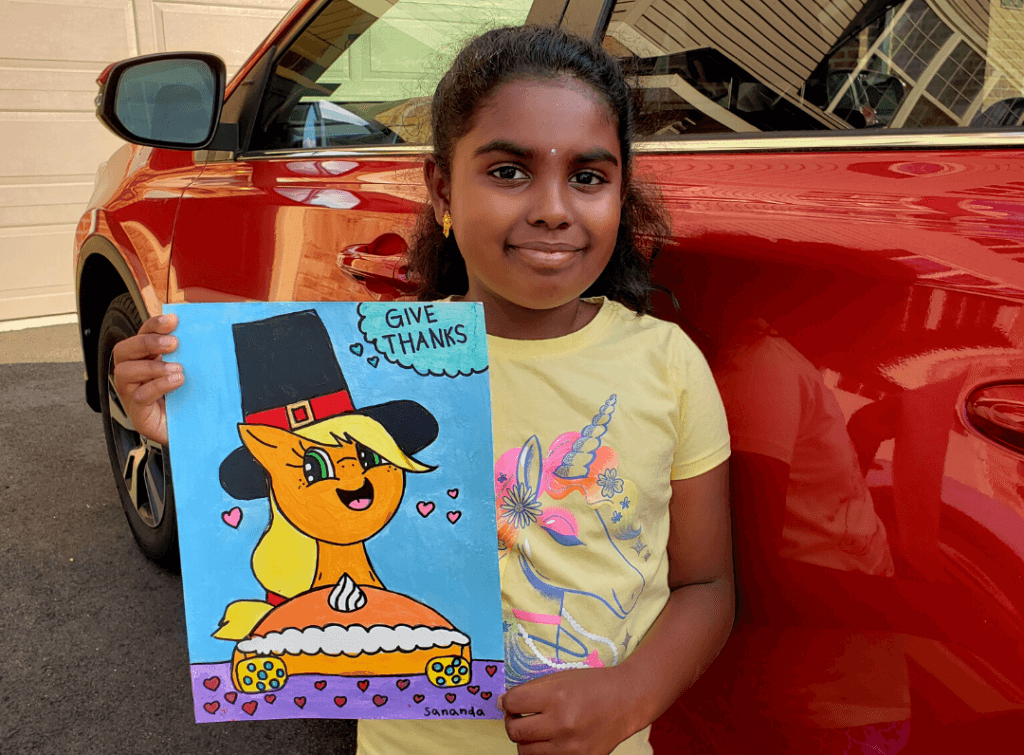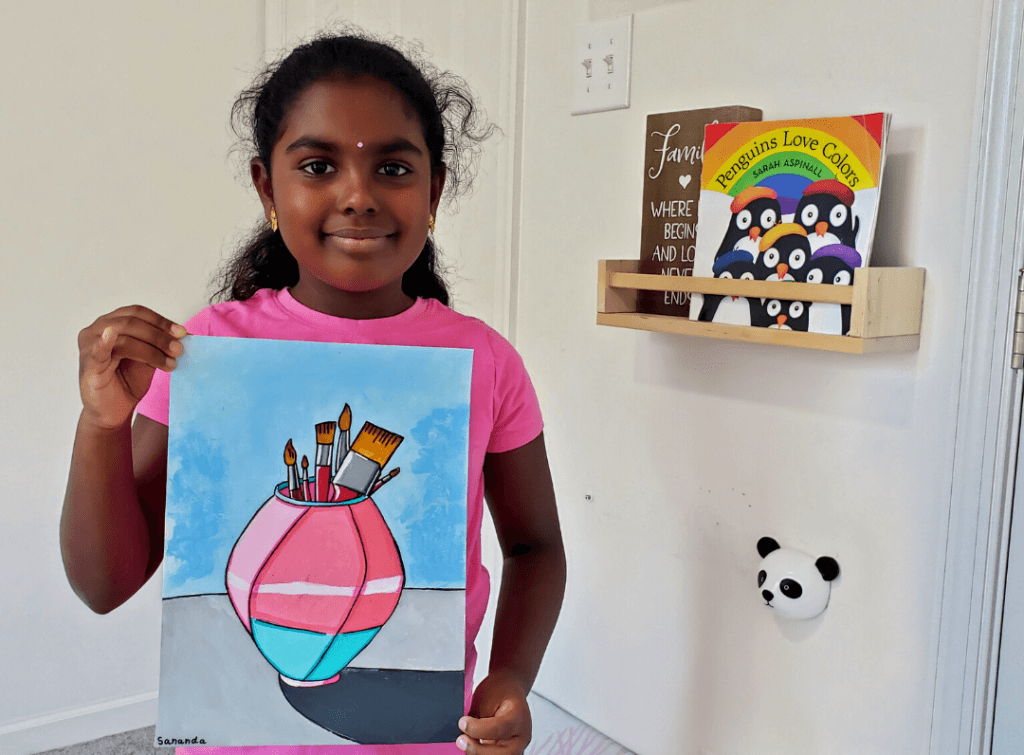 What is your favorite artwork from our Live Summer Art Campers Classes?
"My favorite artwork from the Summer Art Class is the painting of the girl taking a photo." Consequently, she's talking about the "Say Cheese" Painting, and we did this in the last 2 weeks of the Summer Art Camp Class.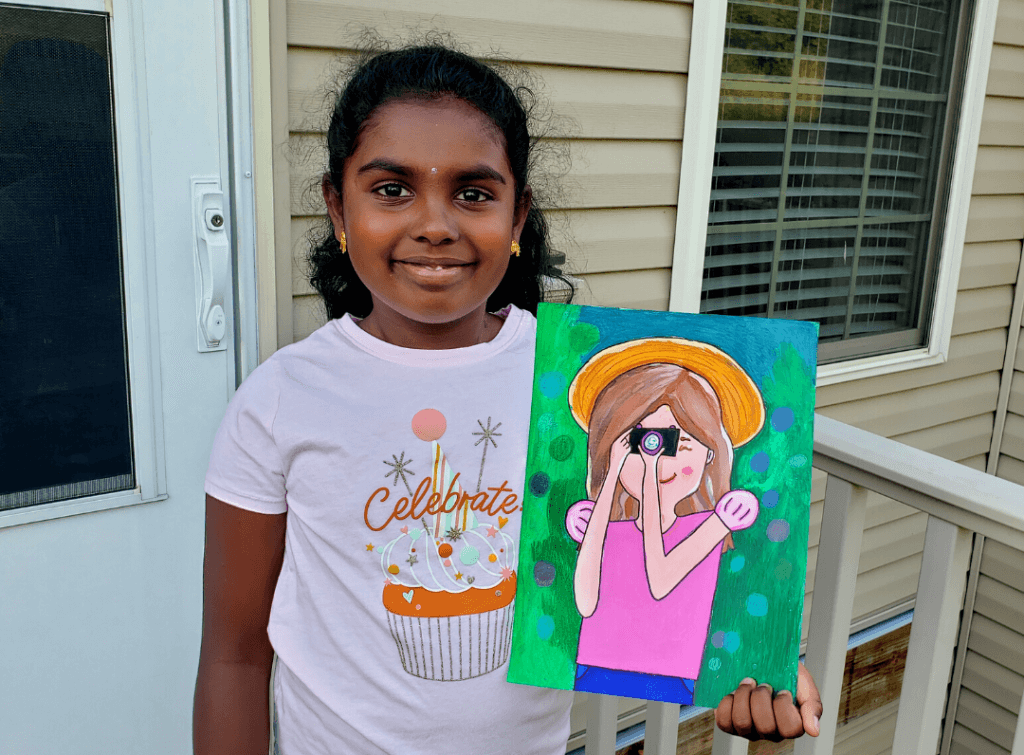 Aside from art, what other hobbies do you have?
"I love going to the library to read books, as well as I have found that my favorite book series is the Magic Tree House therefore, I have a book called 'How to Draw Cute Animals."
Aside from reading, Sananda also expresses herself in dancing and gymnastics; again, her favorite animal is a Polar Bear because their cute!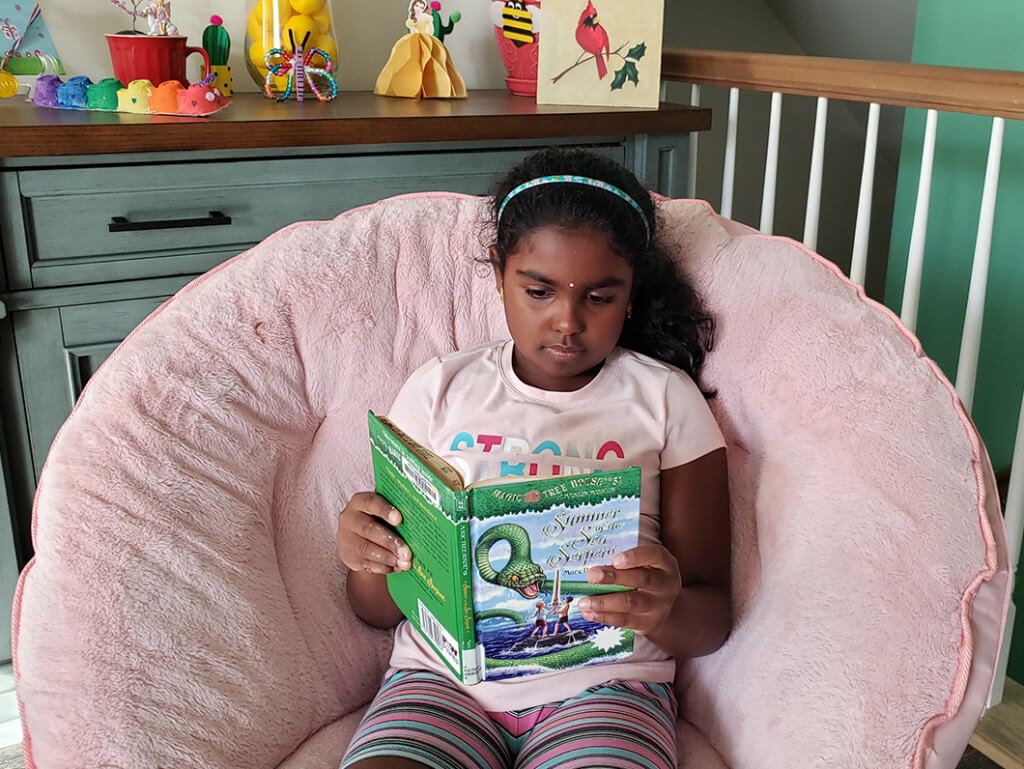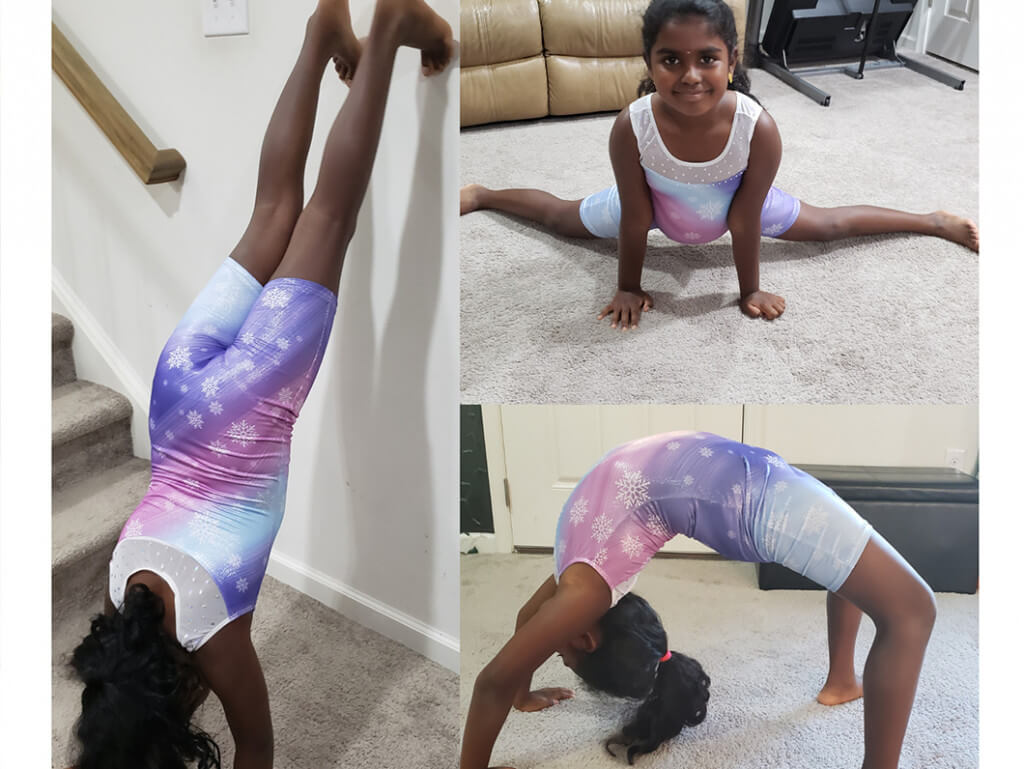 Except for art and school. What other activities do you partake in during the weekend?
"During the weekend, I play with my little sister." Hence, Sananda loves spending time with her little sister, and she looks forward to making art with her sister soon. We support siblings in our online art classes and offer sibling discounts if they want to enroll together.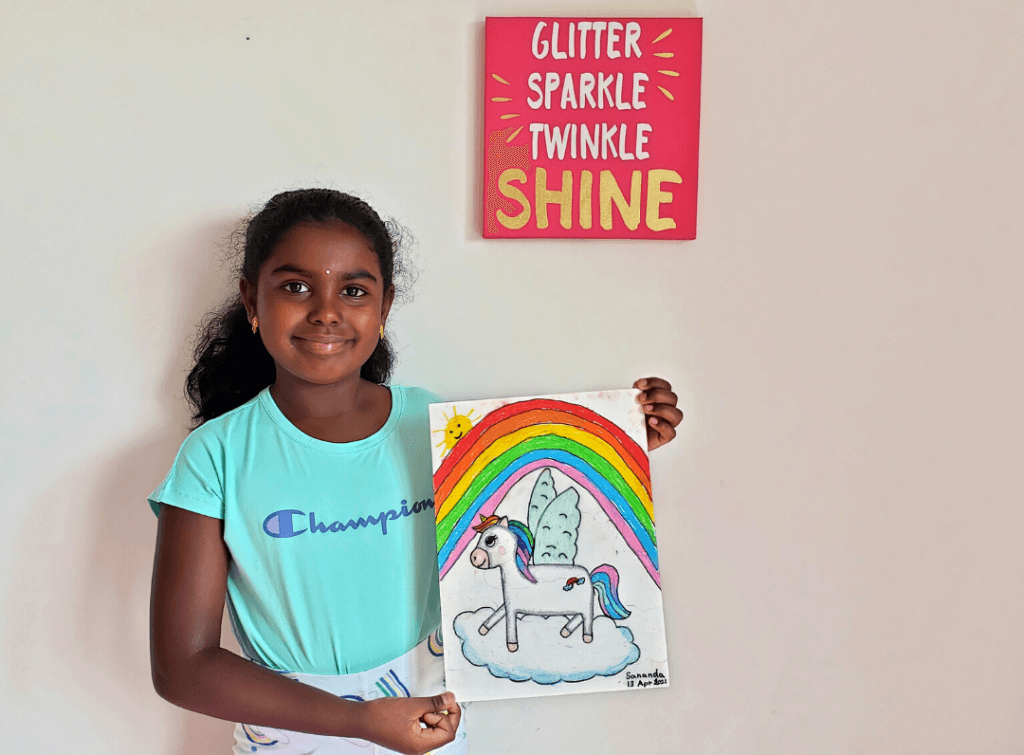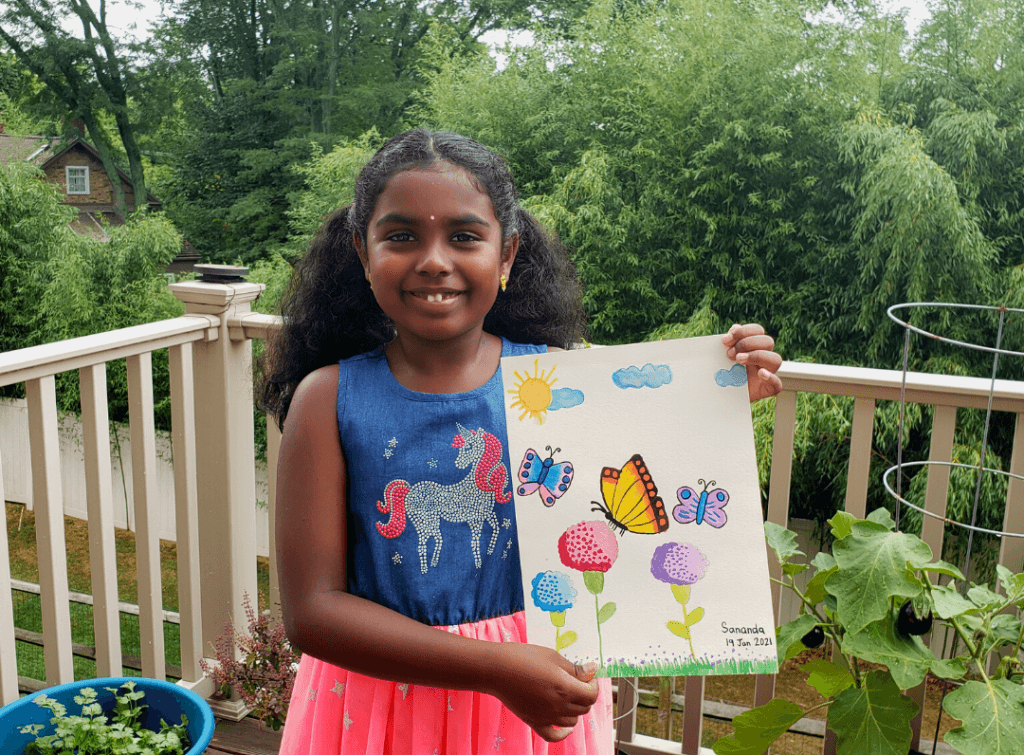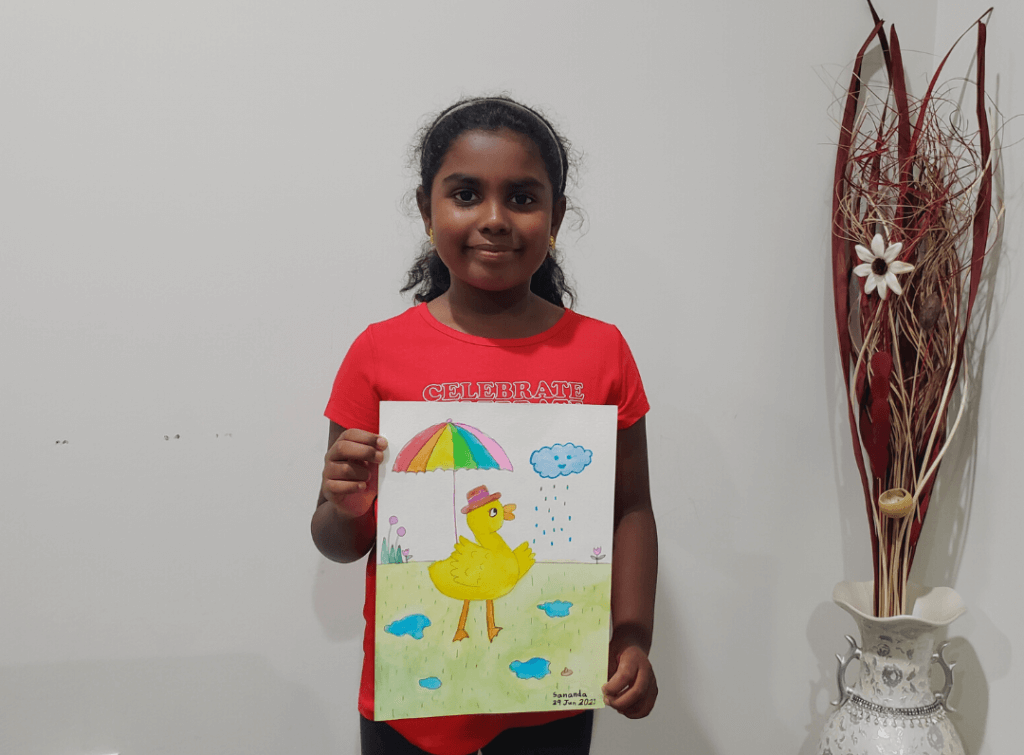 Who would you be if you could become any cartoon character for one day? Why?
"Elsa!" therein a brief answer, but full of excitement and happiness on her face hence, no need for more explanation. We already know why; what's more, I did paint Elsa in one of our Live classes. Consequently, her mom said it's her favorite painting too.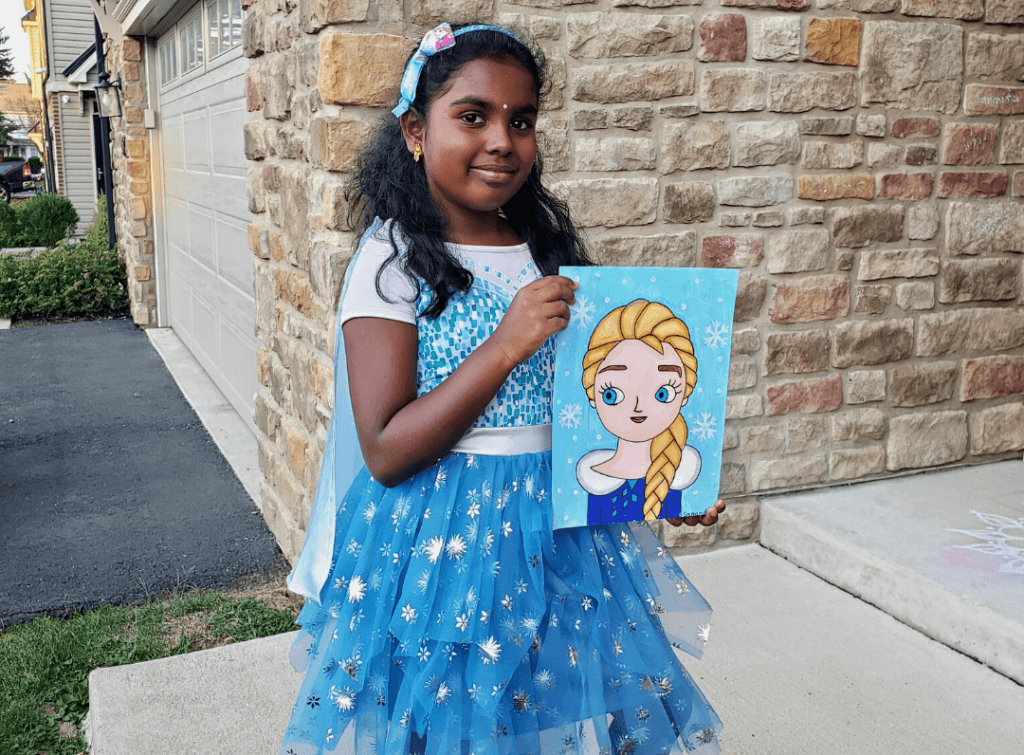 What do you want to be in the Future?
"I want to be an artist," I want to be like Ms. Nimmy and share her knowledge and creativity with others.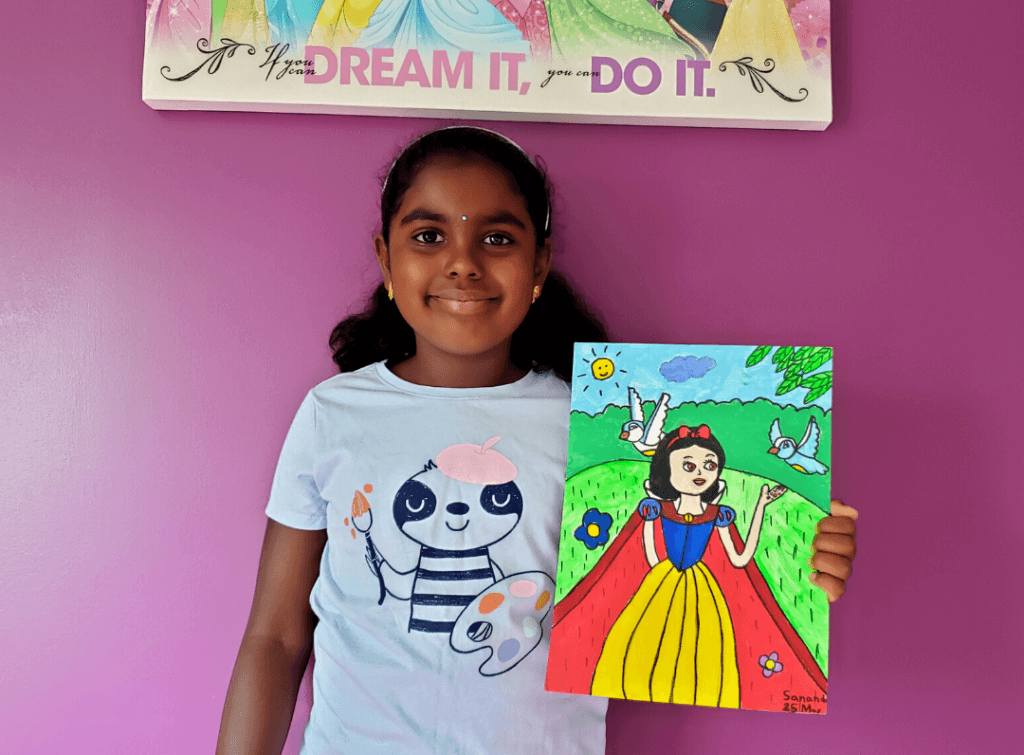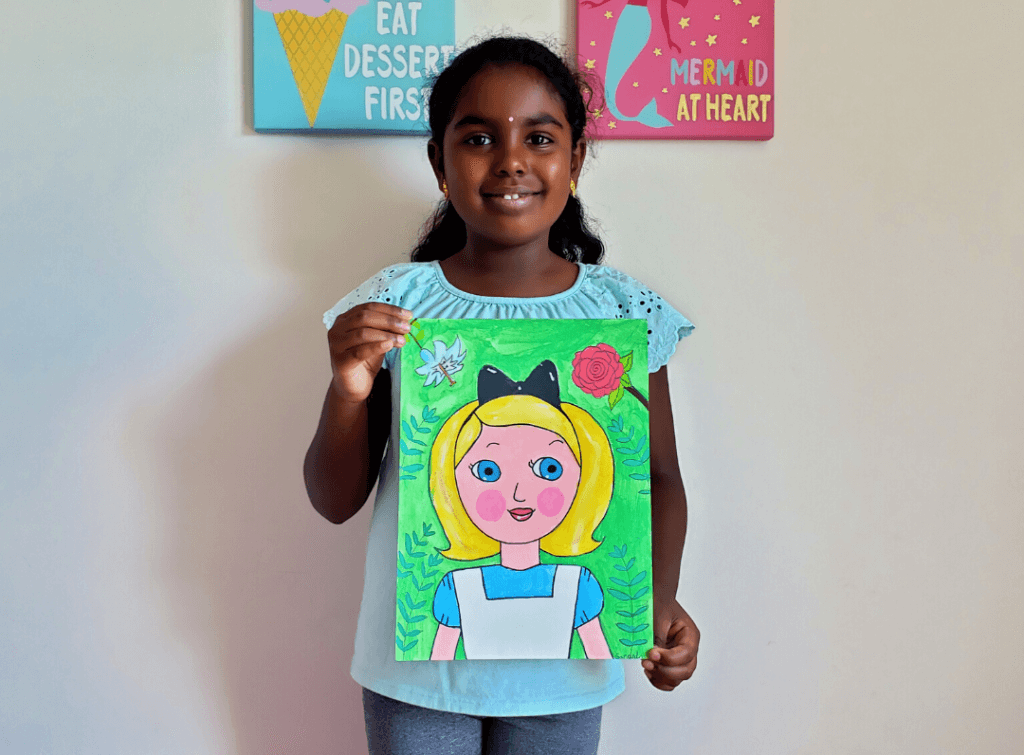 If you become an art teacher and could teach your students anything, what would you teach them?
"I would teach my students to use a light hand with the pencil and start practicing basic shapes. I would advise them to practice and be patient." Additionally, Sananda looks forward to teaching art to her sister and friends one day.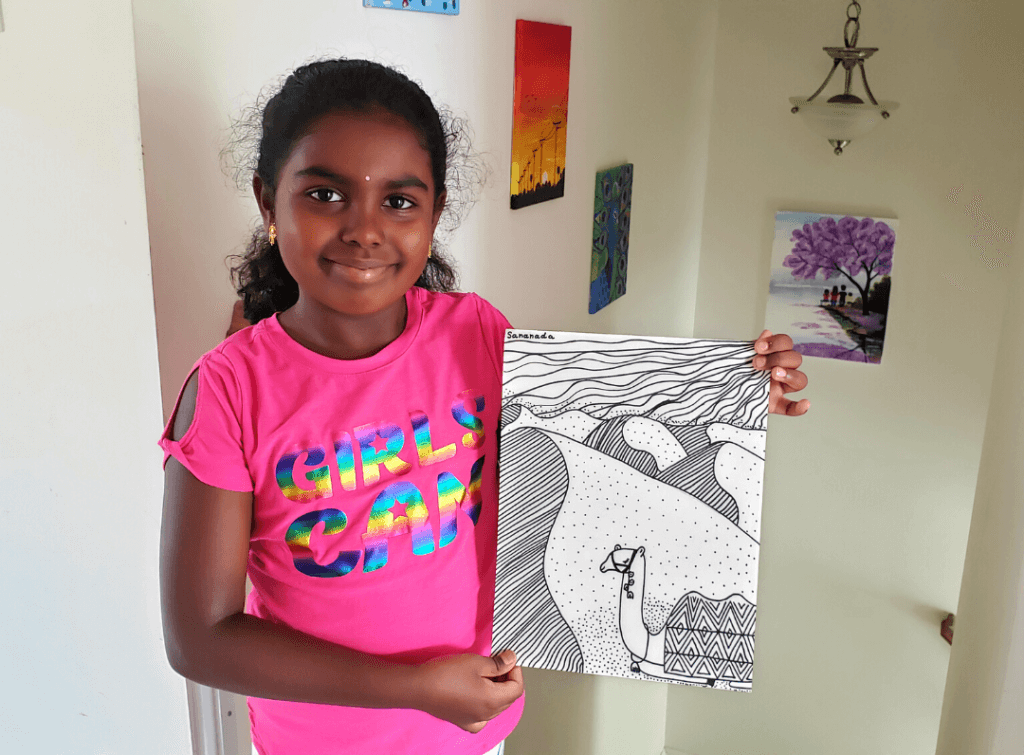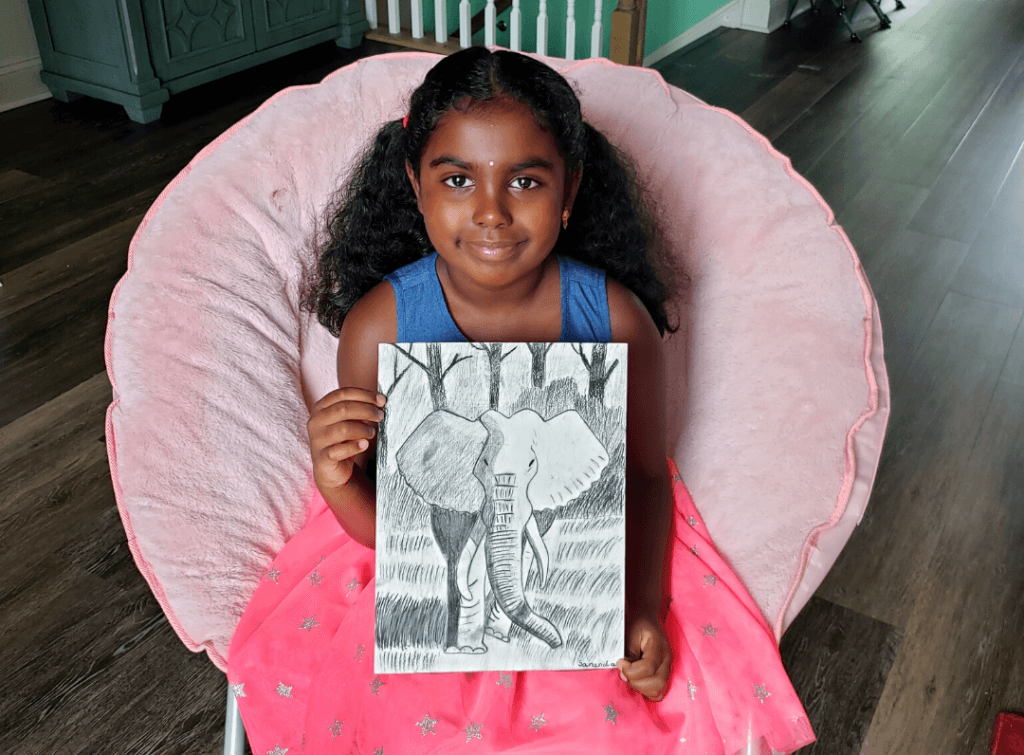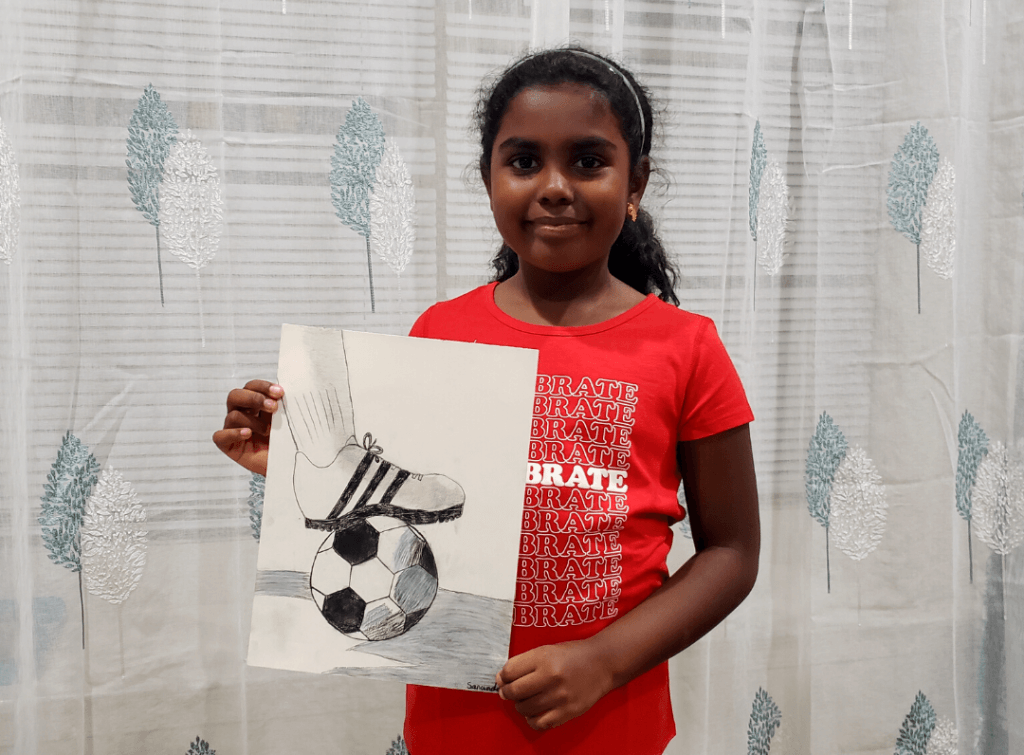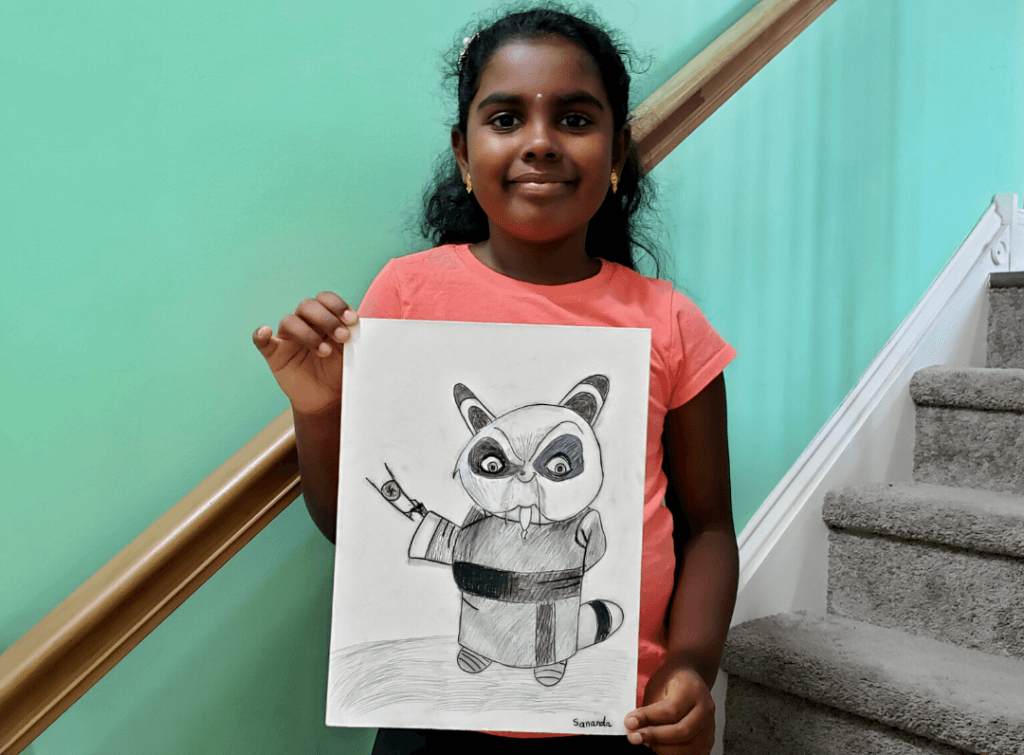 Did you enjoy reading this Artist Spotlight feature? Stay tuned for the next one!
Nimmy Melvin, the award-winning visual artist, envisions nature, the surroundings, and every object around her from a different perspective. An expert in the usage of other mediums of painting, including acrylic, oil painting, watercolor, and oil pastels, she has a knack for inculcating knowledge in kids.