The Artist Spotlight series brings you the fantastic students at Nimmy's Art online art class and showcases their work, love for art, and journey till now. Get ready to be amazed because we have a lot to show you!
Ankush – Little Artist – Online Art Class
In today's Artist Spotlight, we feature fifth-grade student Ankush.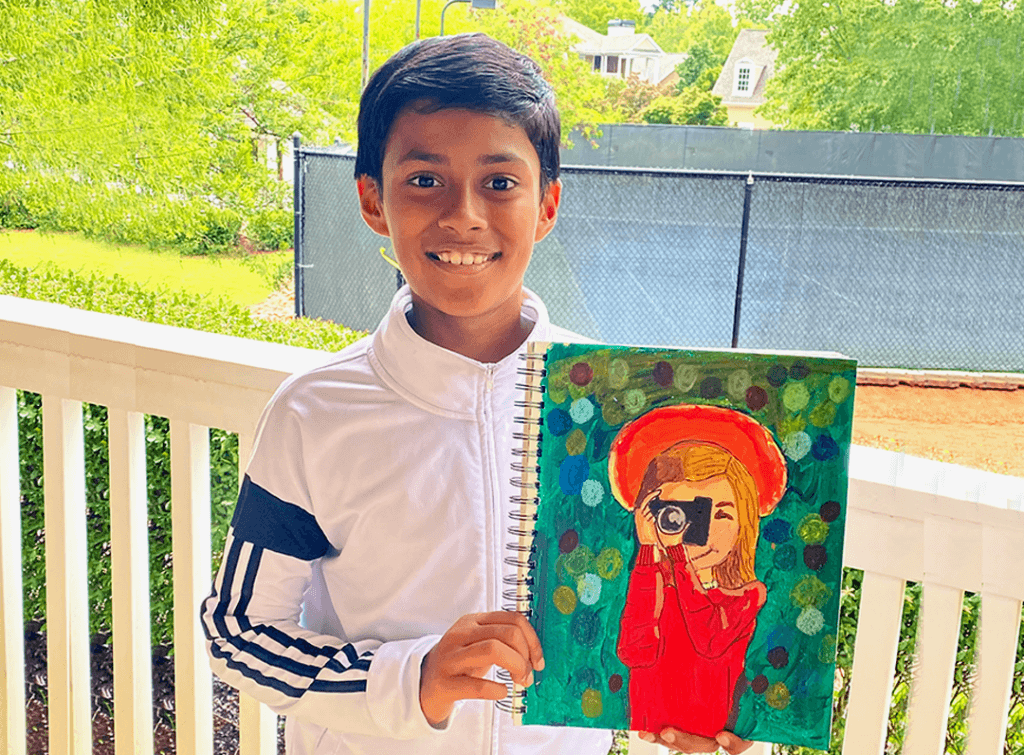 Do you have other online courses besides Nimmys Art?
"Yes, I have one other online class. It was a chess class."
His mom said only Nimmy's Art and Chess but his other classes he's going to in person.
How do you manage your time taking Nimmys Art classes and your In-Person Classes?
"My classes are all on different days, I've prepared a schedule, so It's hectic, but I manage well. "
Despite his back-to-back schedules, Ankush is a very organized kid and knows how to manage his time of course with the help of his parents.
In terms of drawing. How often do you sketch or draw, and what do you like to draw mostly?
"I love sketching and drawing! When I wake up every day, I feel like drawing something. I just searched the internet to find something to draw and color for my family. I like drawing portraits of Marvel characters and cartoon characters."
Ankush is a certified Marvel Fan! Looking forward to seeing more marvel paintings soon!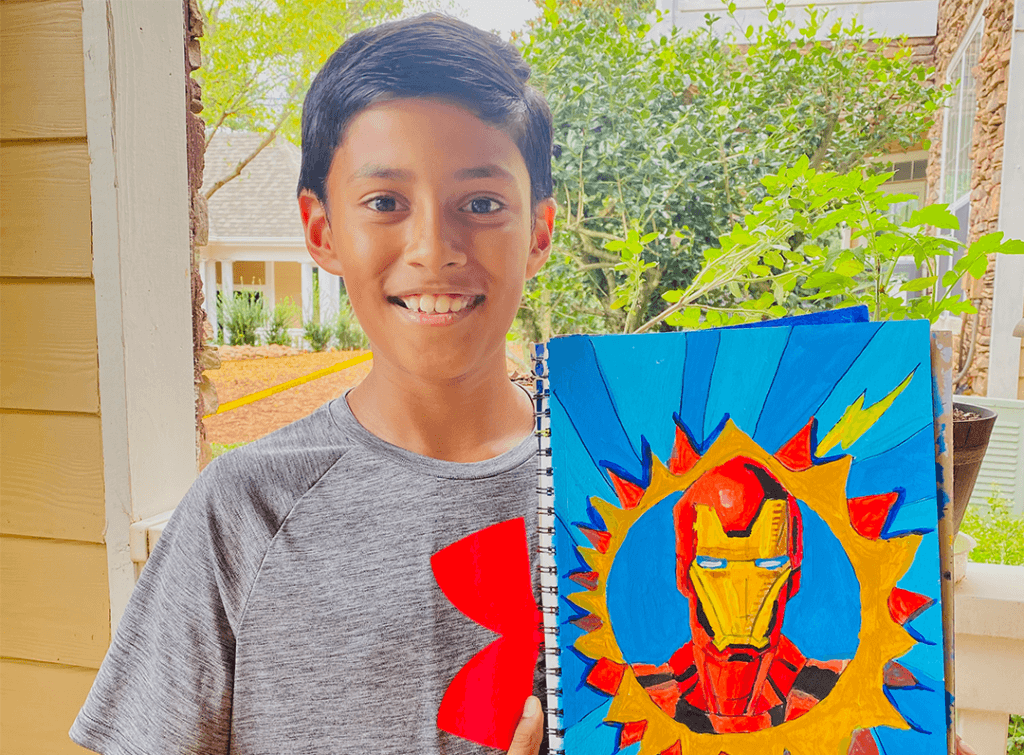 Do you like drawing with charcoal? What is your favorite medium to use?
"Yes! My favorite medium is charcoal. I love shading things because then it looks 3D and real to me."
Ankush is more comfortable using charcoal pencils, using Charcoal pencils you need to give more value to the subject to give that 3D Effect. He also said he probably created around ten Charcoal Drawings already.
So what is your favorite artwork from our art classes? Do you have one or a few favorites?
"Yes. One of them is Vincent van Gogh on acrylic paint, and my second one is the dragon watercolor."
This is a master study portrait one of the big portraits we've painted in our art classes. You will see all the video tutorials here.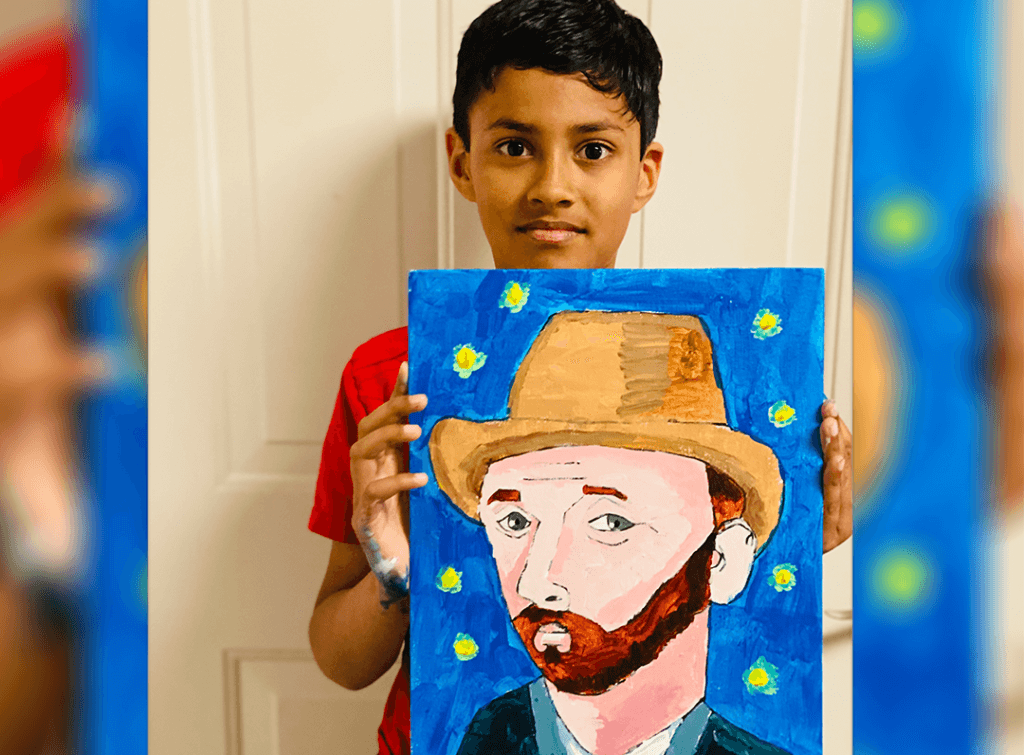 You've been with Nimmys Art since 2020. How does it feel about learning art online with numerous art classes with me?
"I feel good about how simple you start at first; you start with basic shapes to learn the techniques, then you help your students to turn them into complex finished artwork."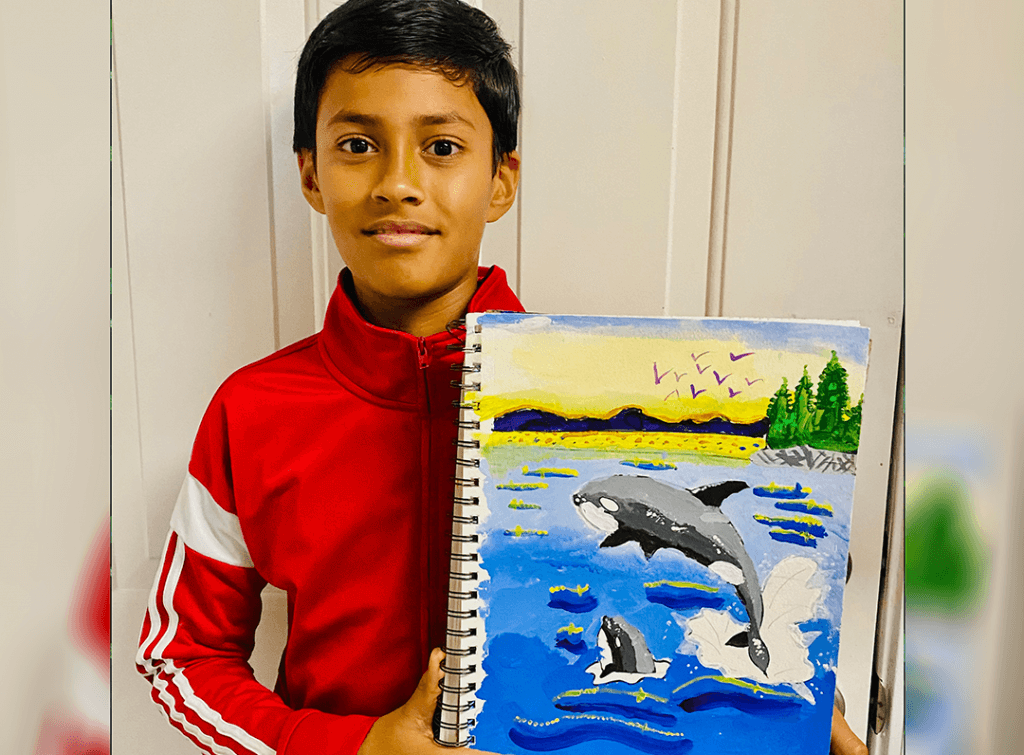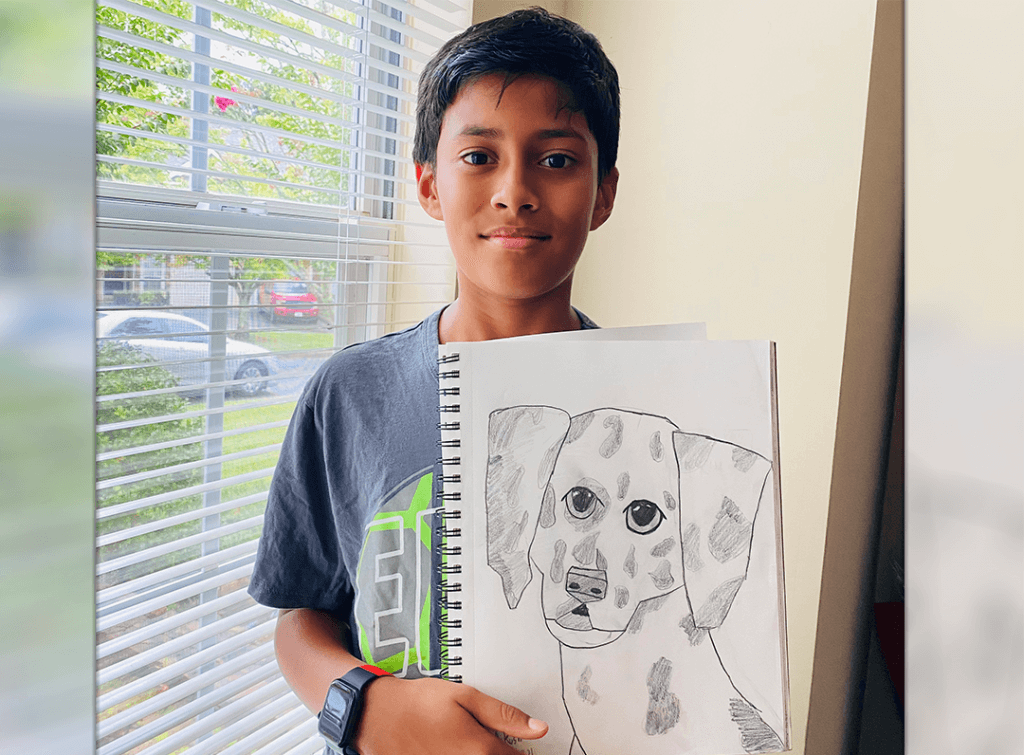 Can we get input from your Mom, Ankush? What does she think of you taking Nimmy's Art online?
"When he was very small, like three or four years old, he would look in books to see how to draw or follow along on YouTube and start drawing. I found whenever he felt stressed out, or when he wanted to spend some quality time with himself and his thoughts, he would take his art book and then start something drawing. He might not color it, but he started drawing. During the pandemic, we searched for a really good teacher, and luckily we found Miss Nimmy. We liked her; she changed his drawing skills into a young artist. We keep his wonderful artwork on our fireplace. We have three that are showcased up there right now, and when we have visitors, everyone is surprised that Ankush does it!!! Some of those are tough portraits, like Vincent van Gogh and Frida. Ankush enjoys painting those portraits."
Thank you for choosing us, we appreciate your words and the support in our art classes.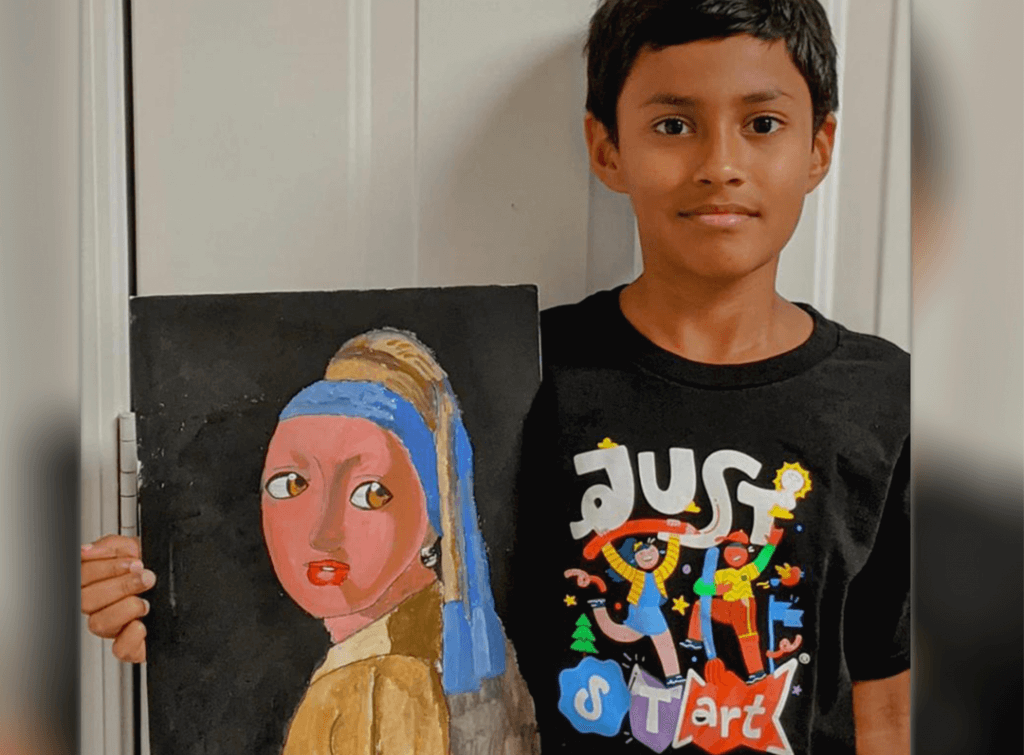 Aside from Art or Painting what other hobbies do you have or activities in school?
"I completed Taekwondo with a black belt last year. I do puzzles when I feel like it, my favorite is legos I already completed 2,017 pieces of a lego truck. And my other hobby is Tennis, I'm training to be a professional. I'm playing in the UST under-12 tournament. I'm also learning piano"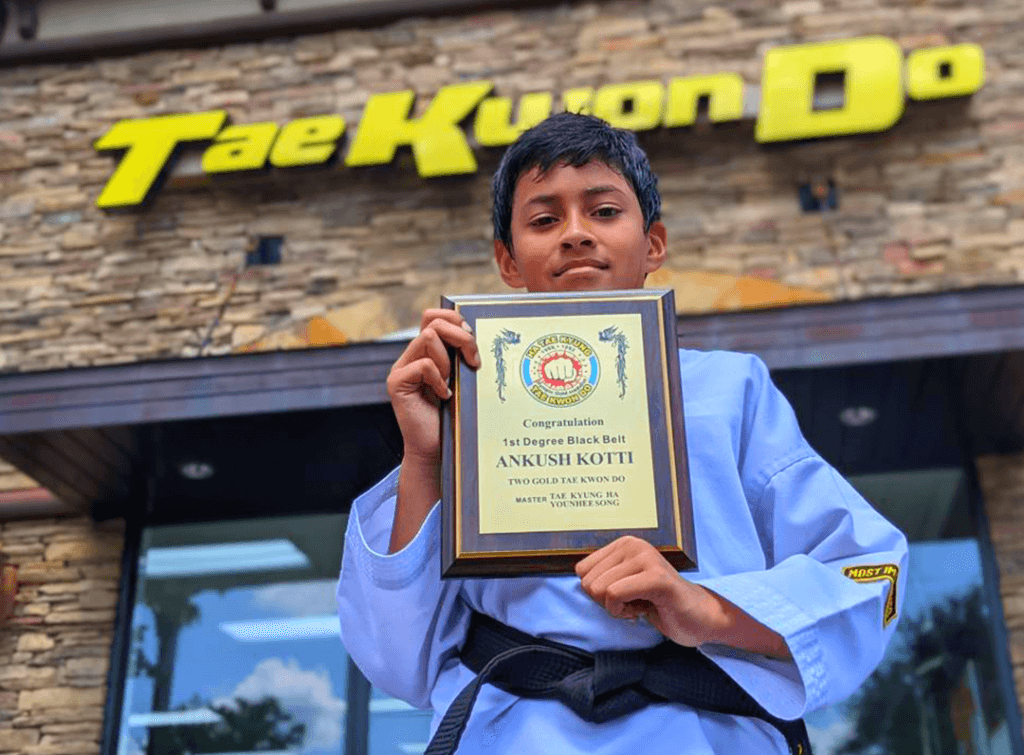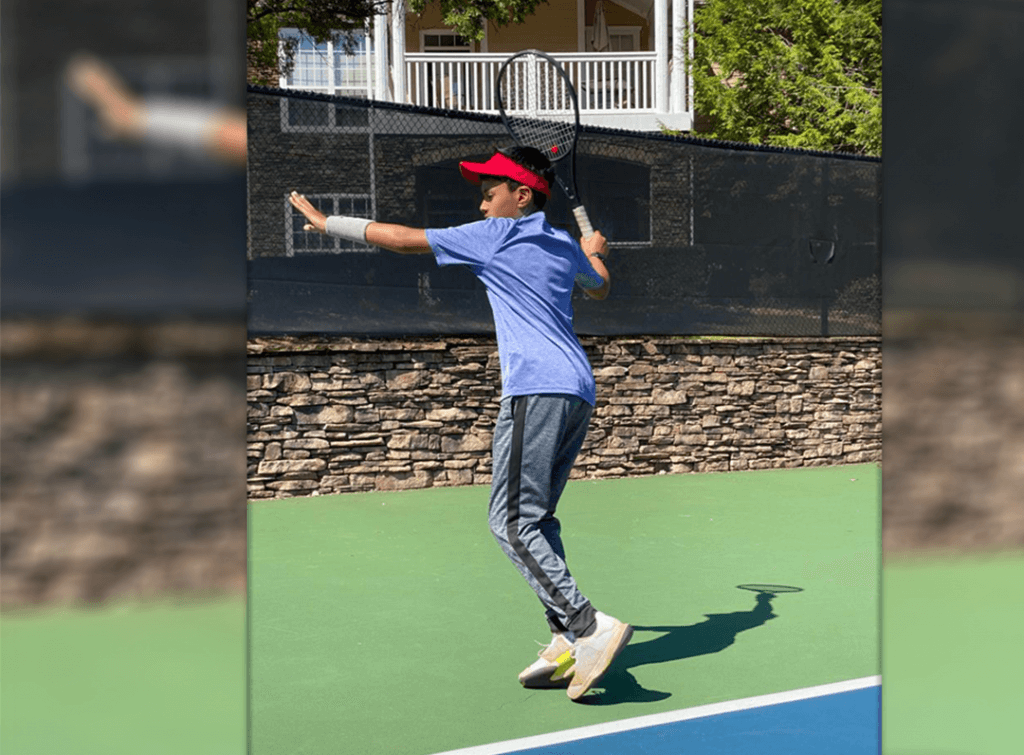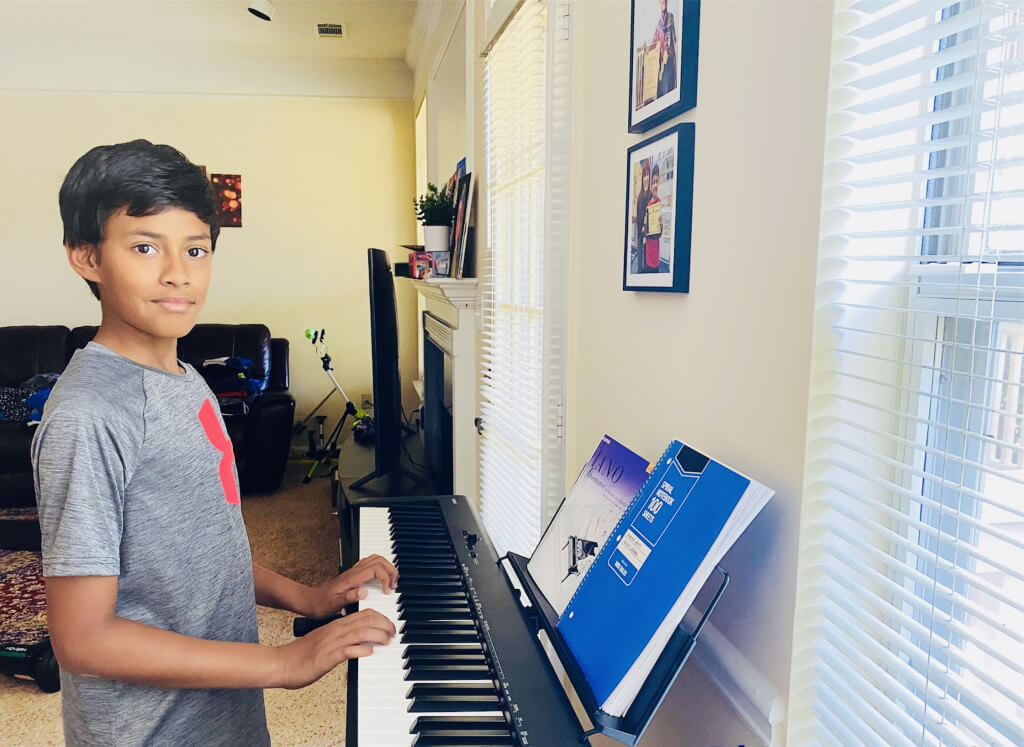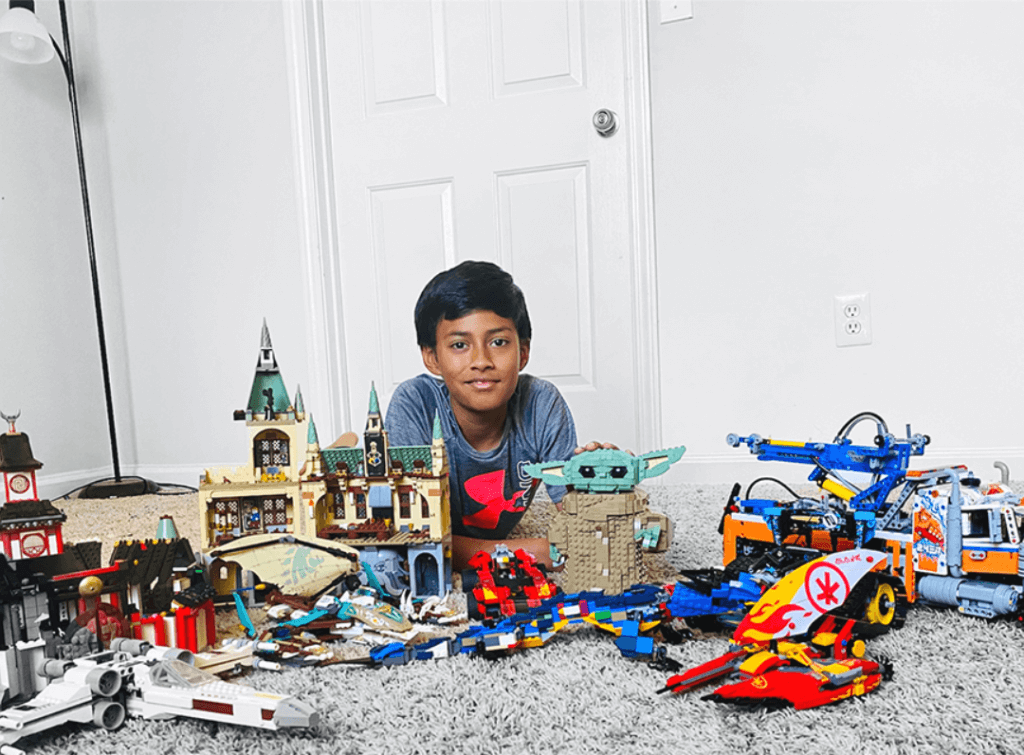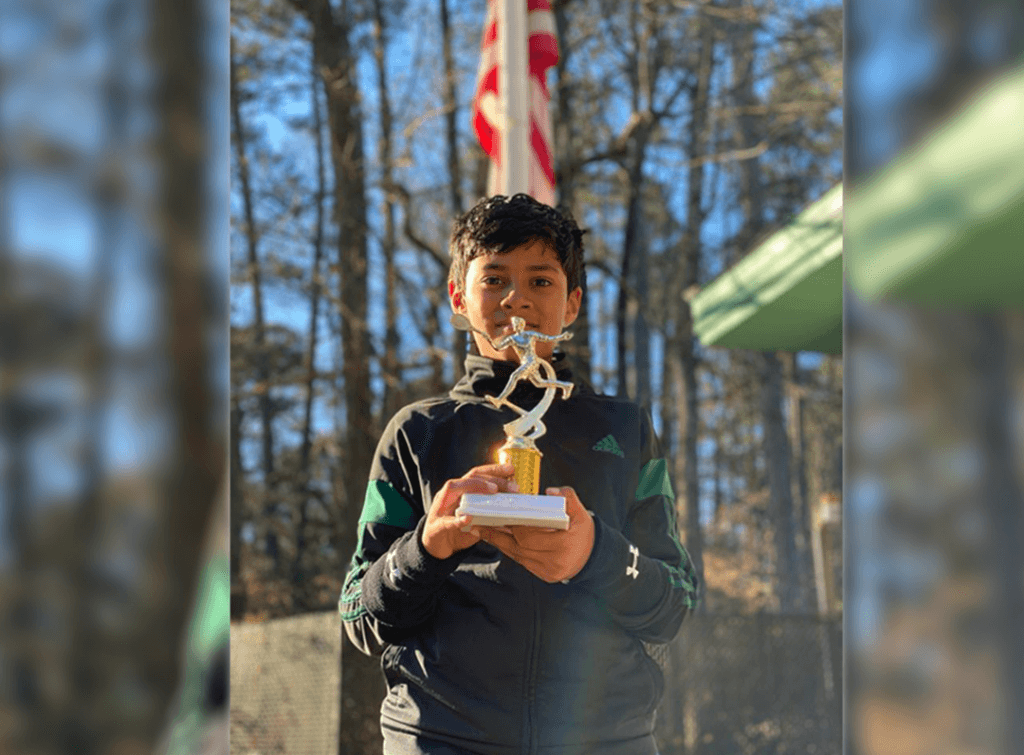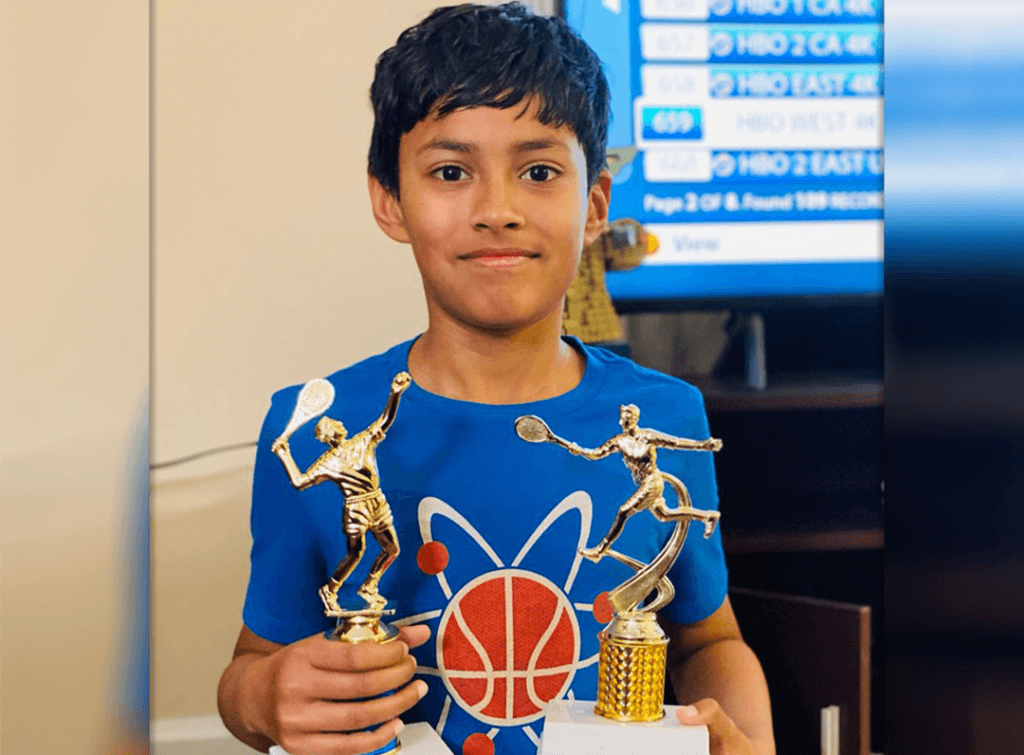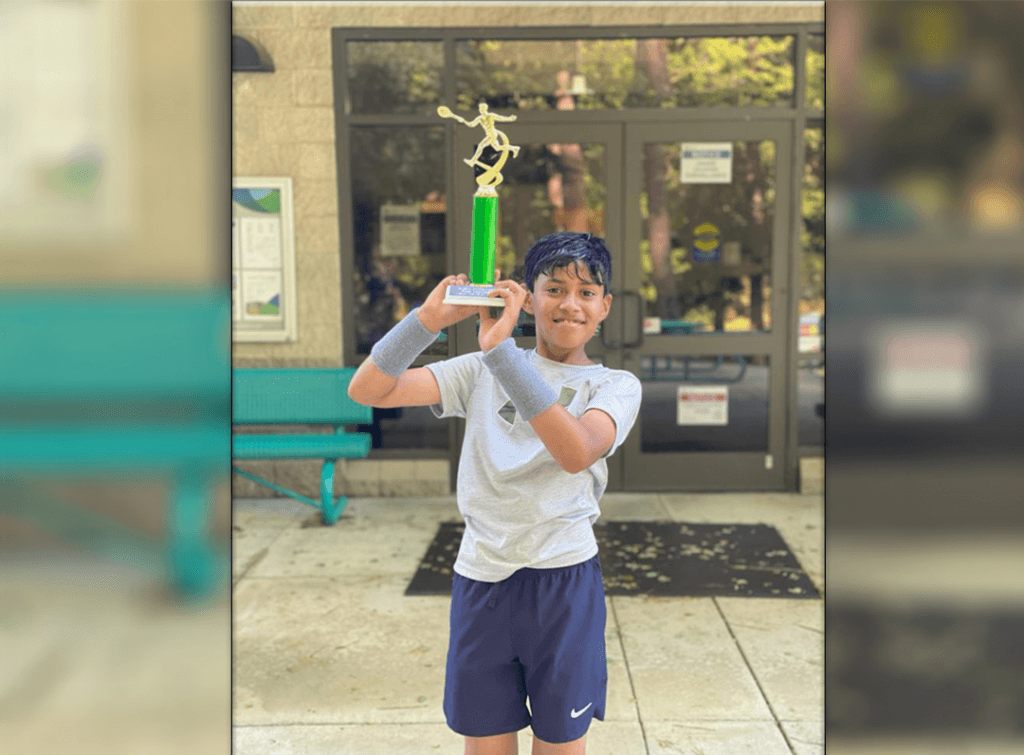 If you could become a cartoon character or a superhero, then who would you be and why?
"If it were a superhero, I'd be Spider-Man. He's a young boy with a cool power and I always thought I could become like him when I was a kid."
What tips or advice do you want to give to other kids or your classmates if they're going to enroll in Nimmy's Art?
"Start by thinking of an idea, then express it on paper starting from easy, like just saying yourself."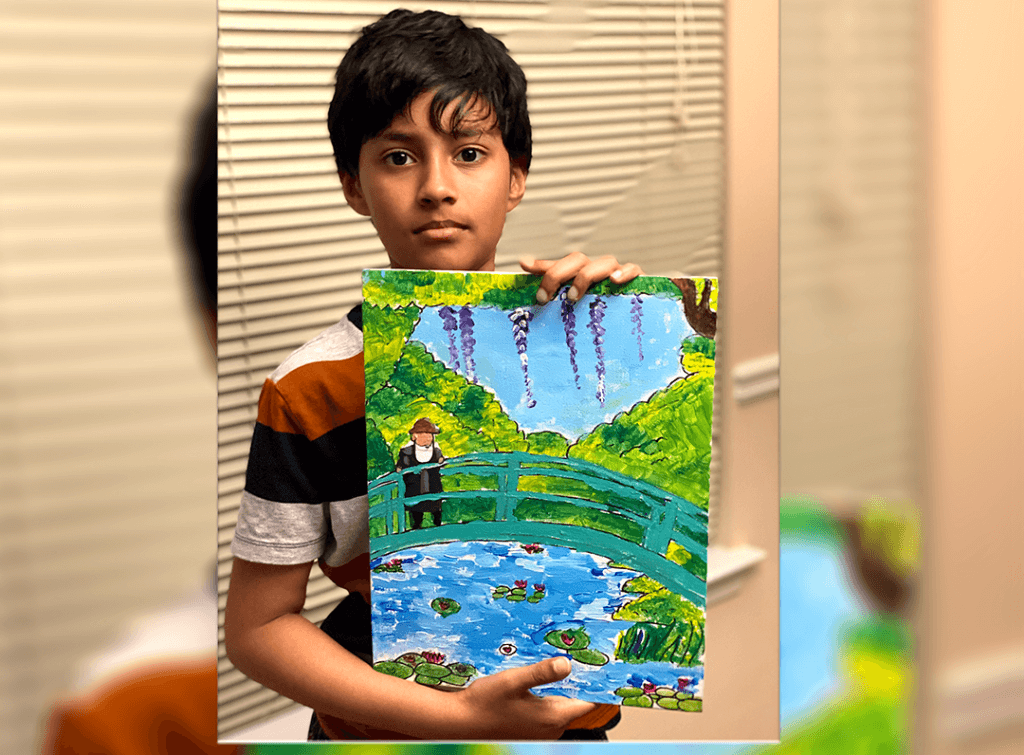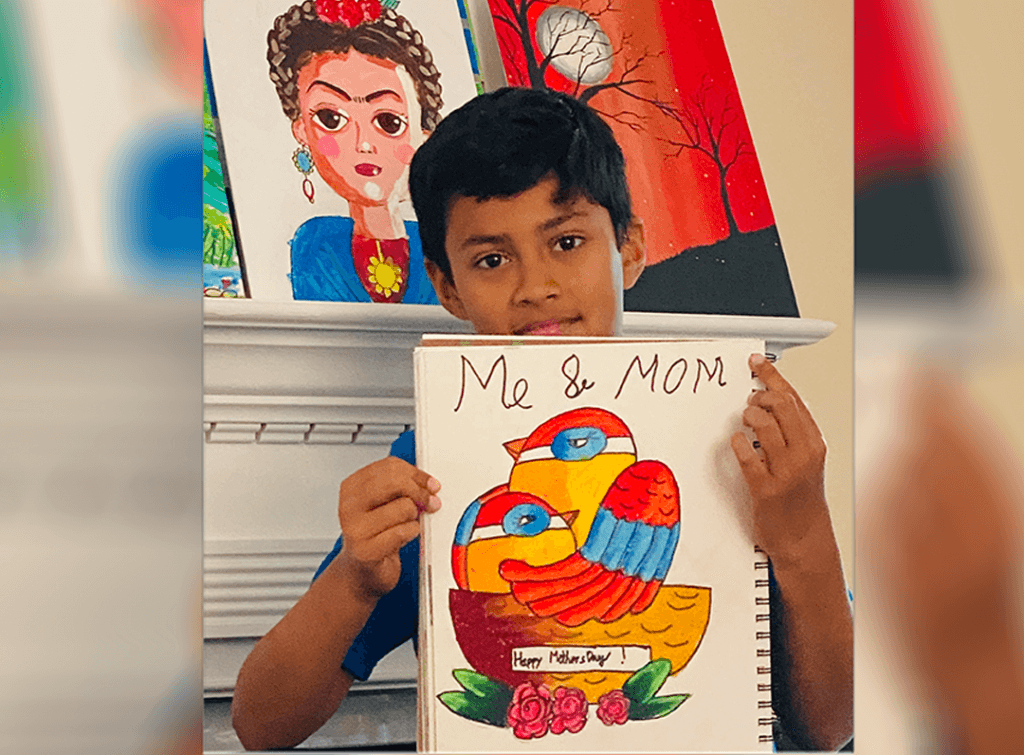 Ankush Winning Artwork
Ankush's school (Wilson Creek Elementary School) arranged a school-wide Art Contest on the topic
"I Smile When… "
Together with the same students, they competed against 3 other schools in the cluster, and Ankush's same artwork was nominated first for his grade among 4 schools (grade 4).
We are proud, Excellent work!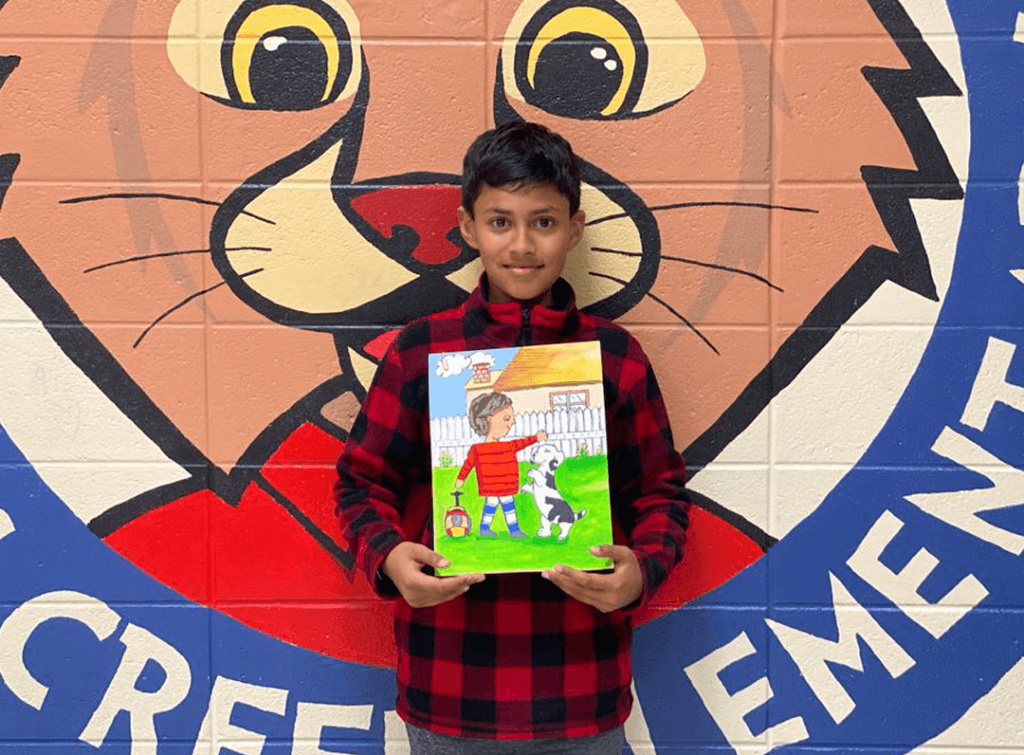 Did you enjoy reading this Artist Spotlight feature? Stay tuned for the next one!
Nimmy Melvin, the award-winning visual artist, envisions nature, the surroundings, and every object around her through a different perspective. An expert in the usage of different mediums of painting, including acrylic, oil painting, watercolor, and oil pastels, she has a knack to inculcate knowledge in kids.