The Kid Artist Spotlight series brings you the fantastic students at Nimmy's Art online art classes and showcases their work, love for art, and journey till now. Get ready to be amazed because we have a lot to show you during this special kid artist spotlight.
Nainika Thatikonda – Kid Artist Spotlight
For today's Kid Artist Spotlight, we have an amazingly talented artist – Nainika Thatikonda. Nainika is a 9-year-old artist who diligently practices art while taking dance classes and being a part of the acting club.
She also has a deep passion for Language of Arts, going hand in hand with her acting club. As a 3rd-grader, Nainika has gone to school for in-person classes for the past two years. She has been taking an online class for Bharatnatyam Dance or Indian dance during covid, but they shift into in-person, and now Nimmy's art is her first and only online art class.
After knowing that Nimmy's art is her first and only online art class, we became curious about her experience. She said Nimmy helped her draw and paint better. She added that she couldn't understand watercolor or use it correctly until she joined Nimmy's Art.
Let's know more about her love of art and how she improved her drawing and painting skills.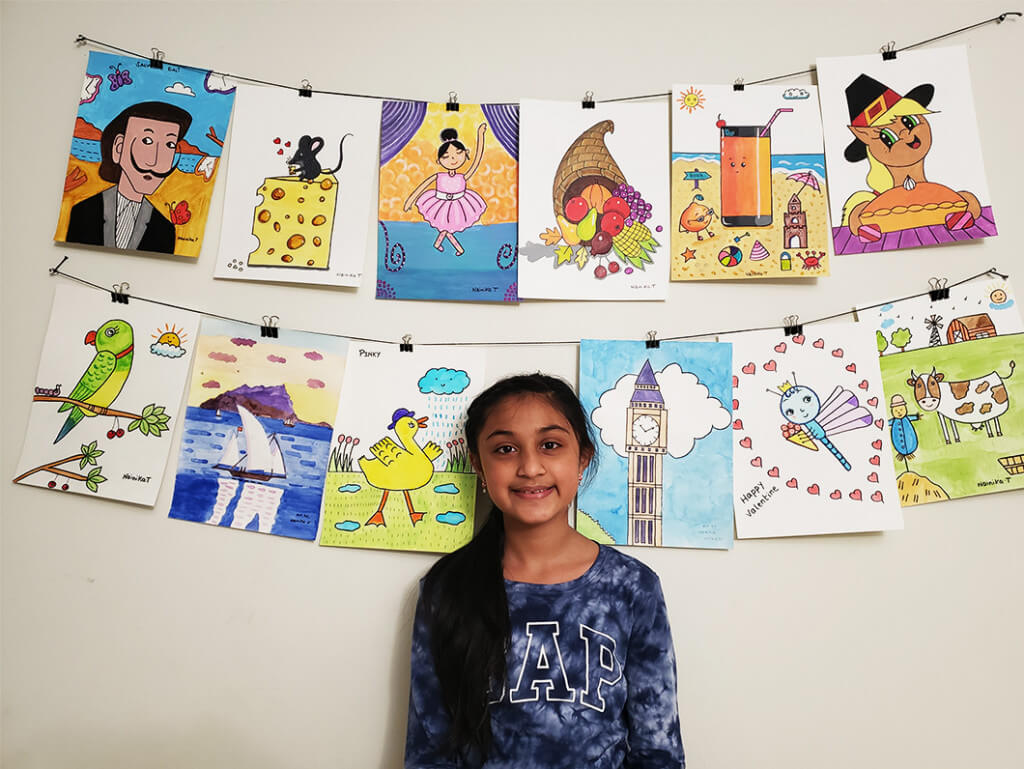 How often do you draw or paint?
"Mostly every day, and I can finish four paintings or drawings."
Nainika diligently practices drawing or painting whenever she has the time. When she isn't practicing art, she practices writing stories or making crafts.
What is your favorite medium in our art class?
"Acrylic and Oil Pastels."
She likes acrylic and oil pastels because she can make unique colors when she blends them. And she loves the results because of the opaque and bold nature of the mediums.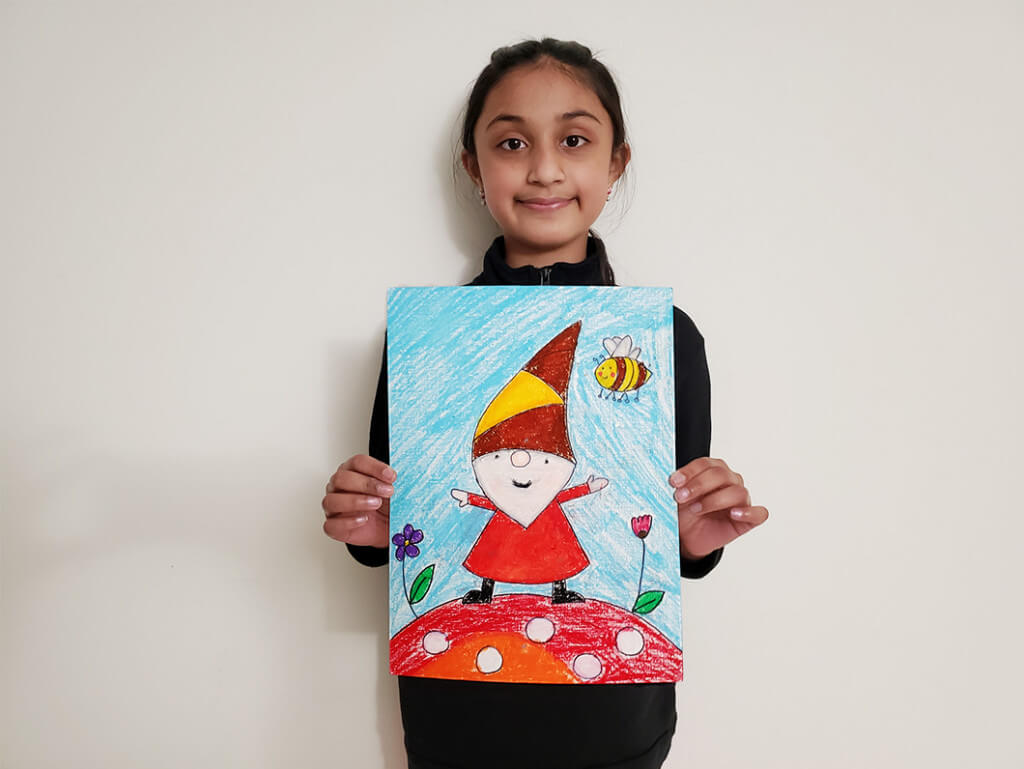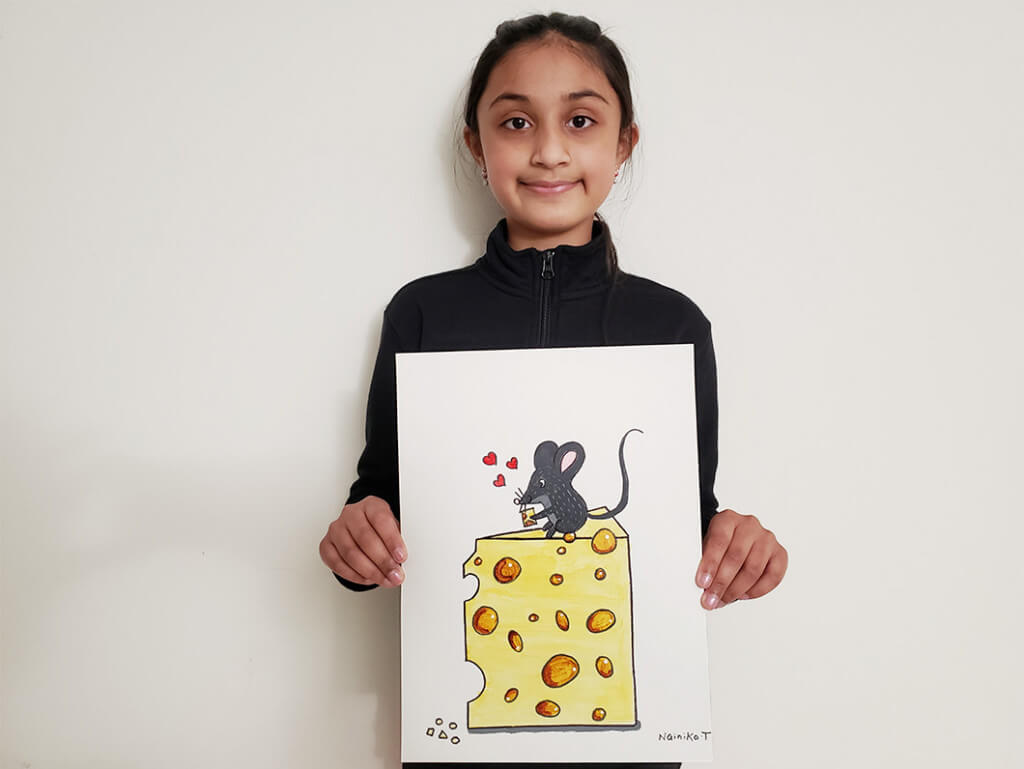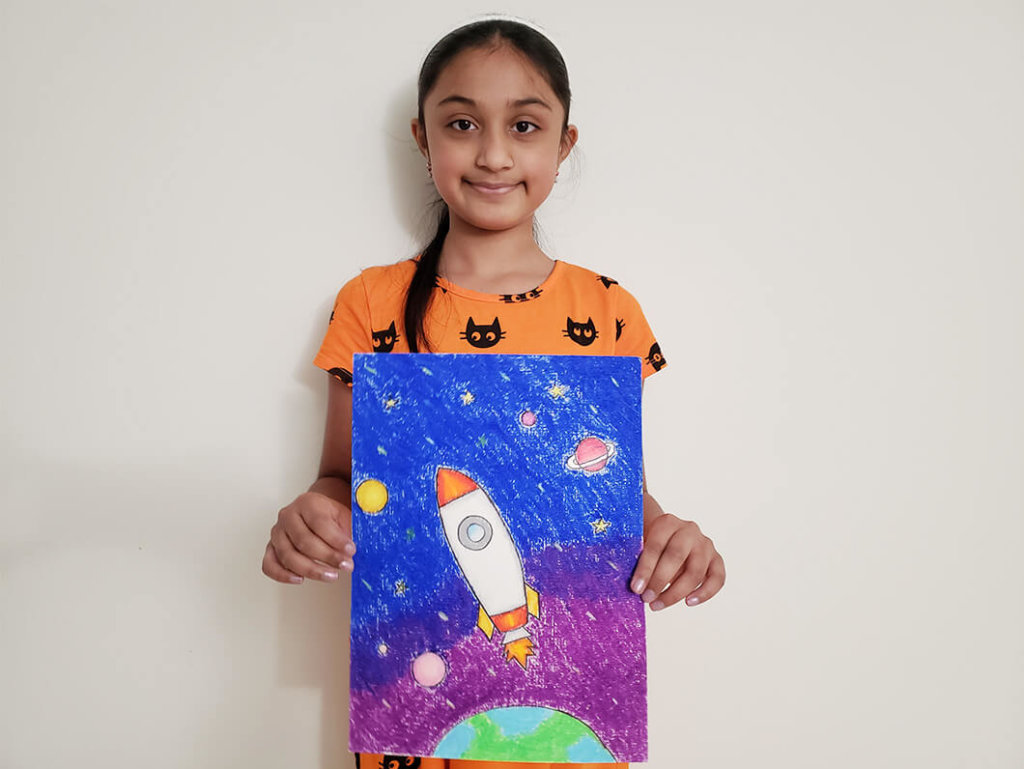 From all of your artworks, do you have your favorite? Can you show us?
"I like the two of them, this one the Summer Drink Painting because the opaque looks so nice and realistic, Ballerina Painting I like this too.
She shows us her Summer Drink Painting with a fantastic finish, full of colors and combinations. She also shows us another artwork done during Nimmy's online class when they were asked to use utensils, and she used a sponge to create the background in her Ballerina Painting, The Star (Degas – Masterstudy).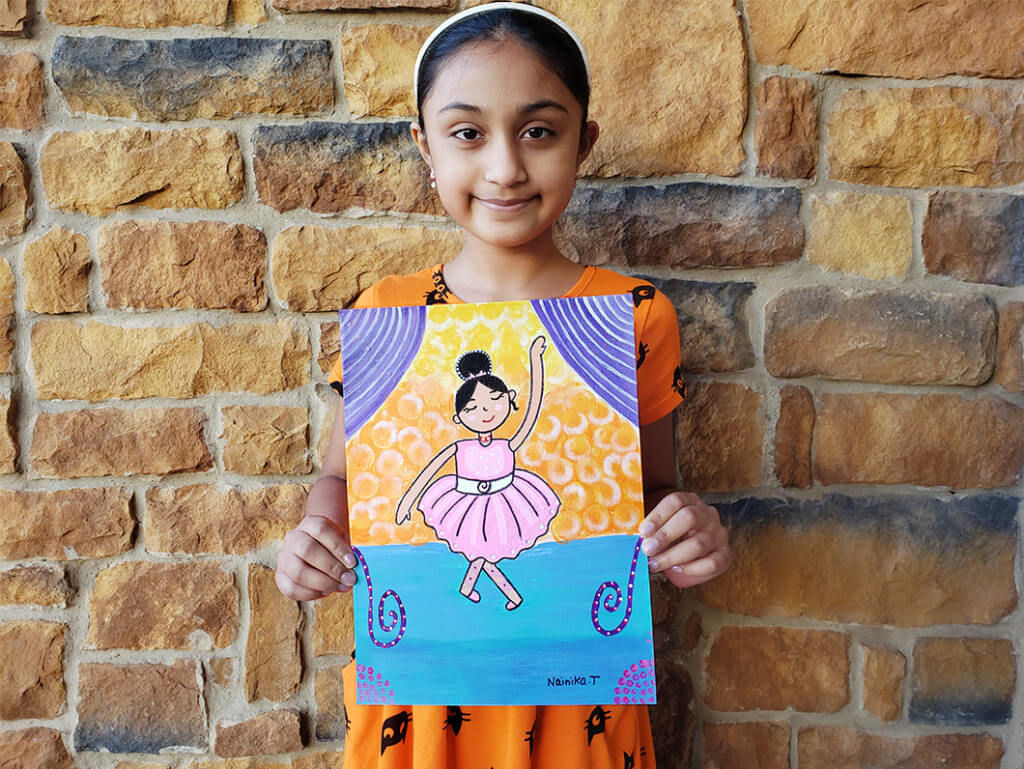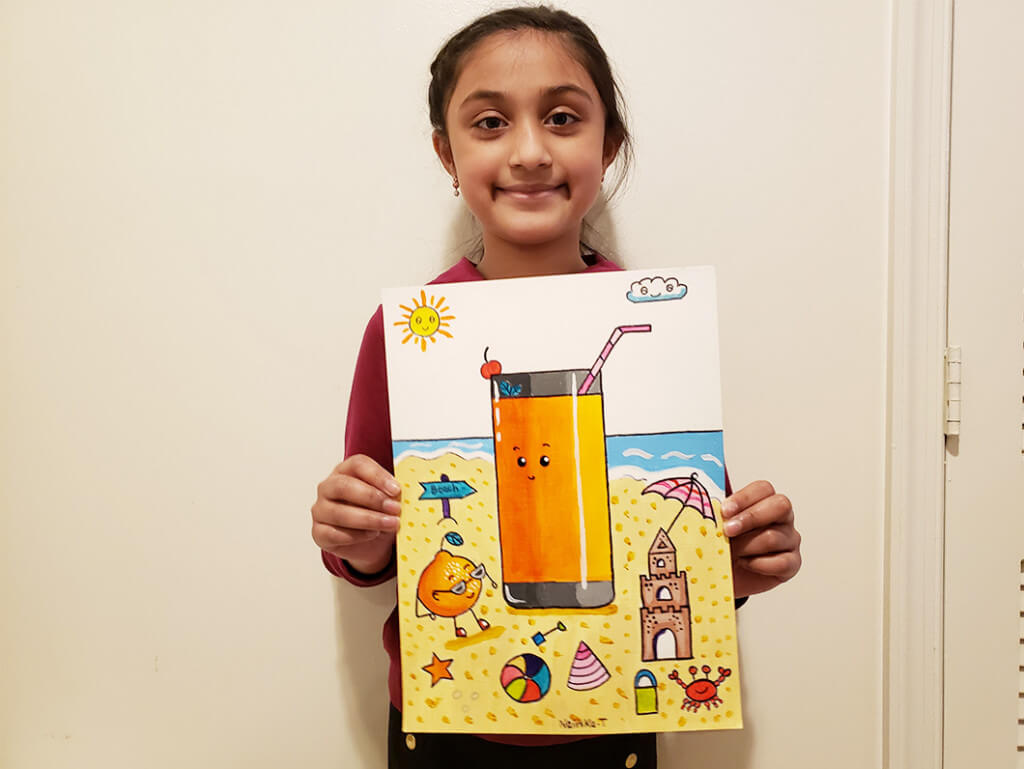 What do you like about Nimmy's online art class?
"I like it when she teaches us different stuff step by step."
During Nimmy's online classes, Nainika especially likes the painting part. She also expresses that she wants to learn how to draw and paint Barbie and her sisters.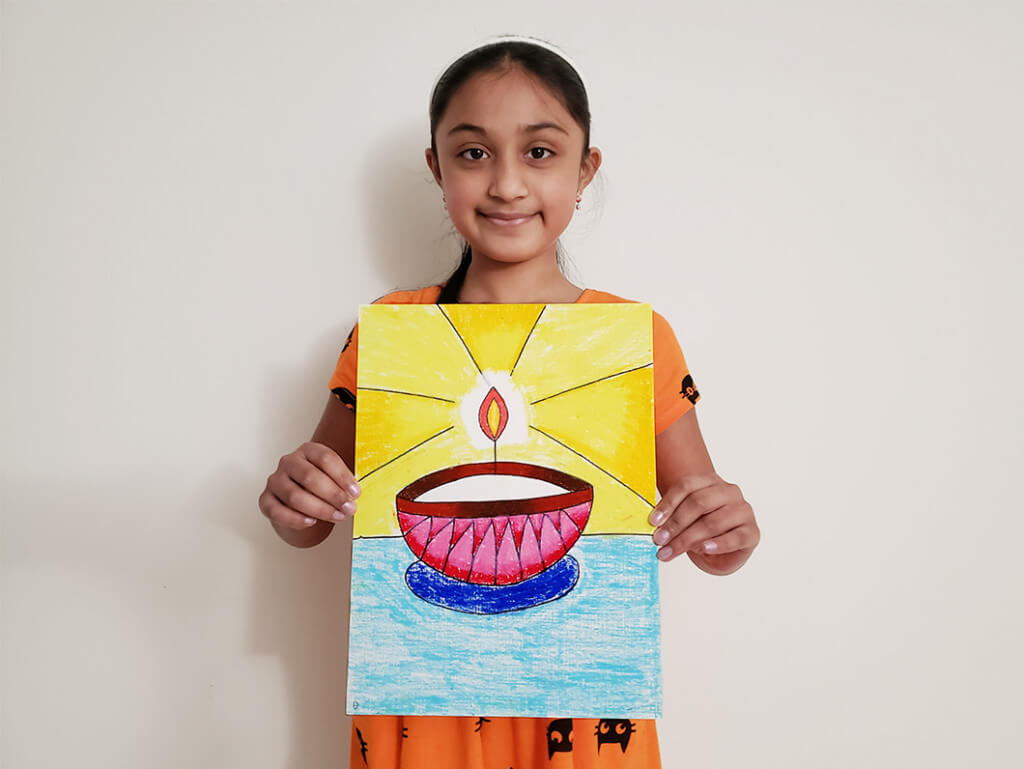 What are your other hobbies or interests?
"Dancing and singing."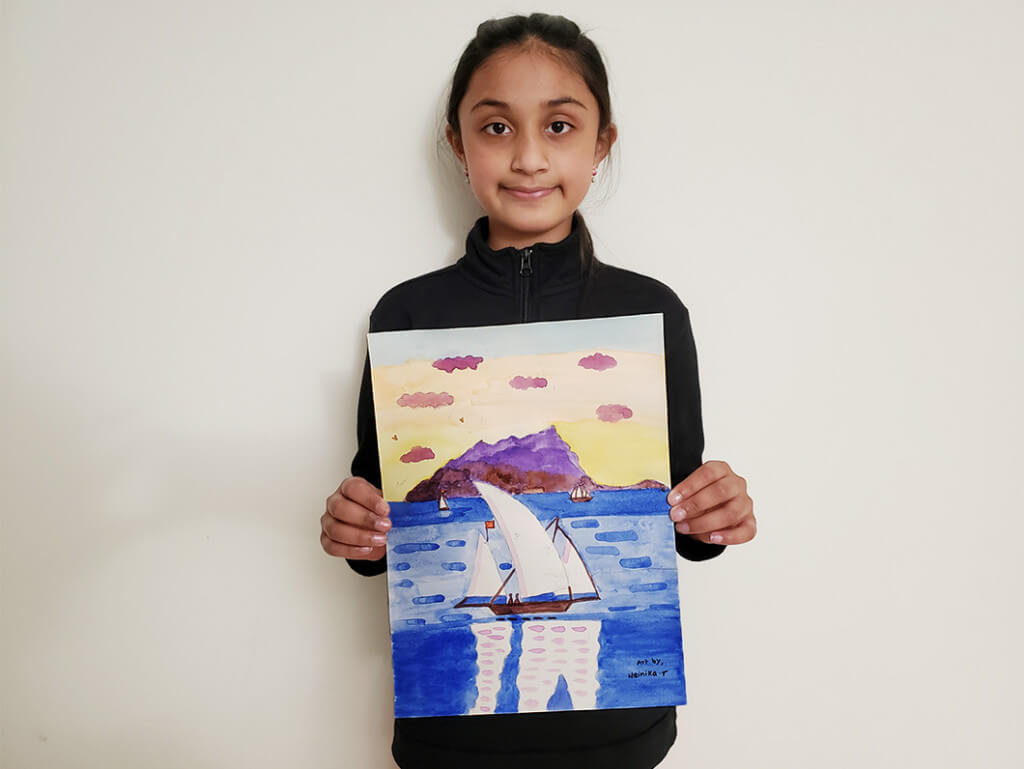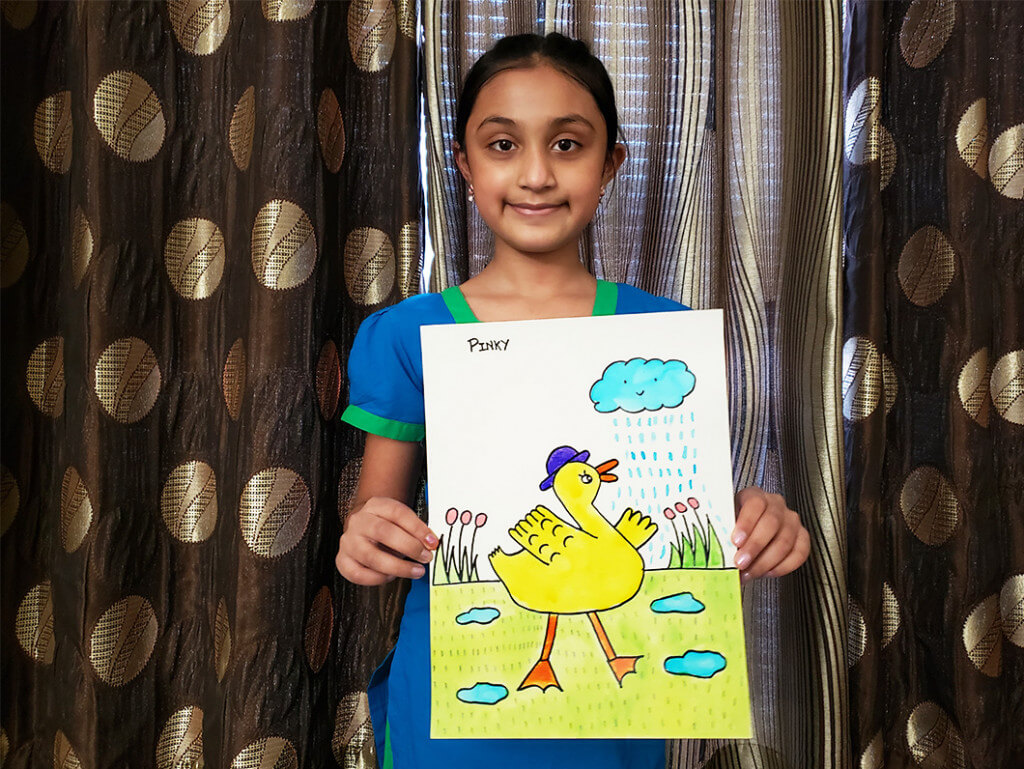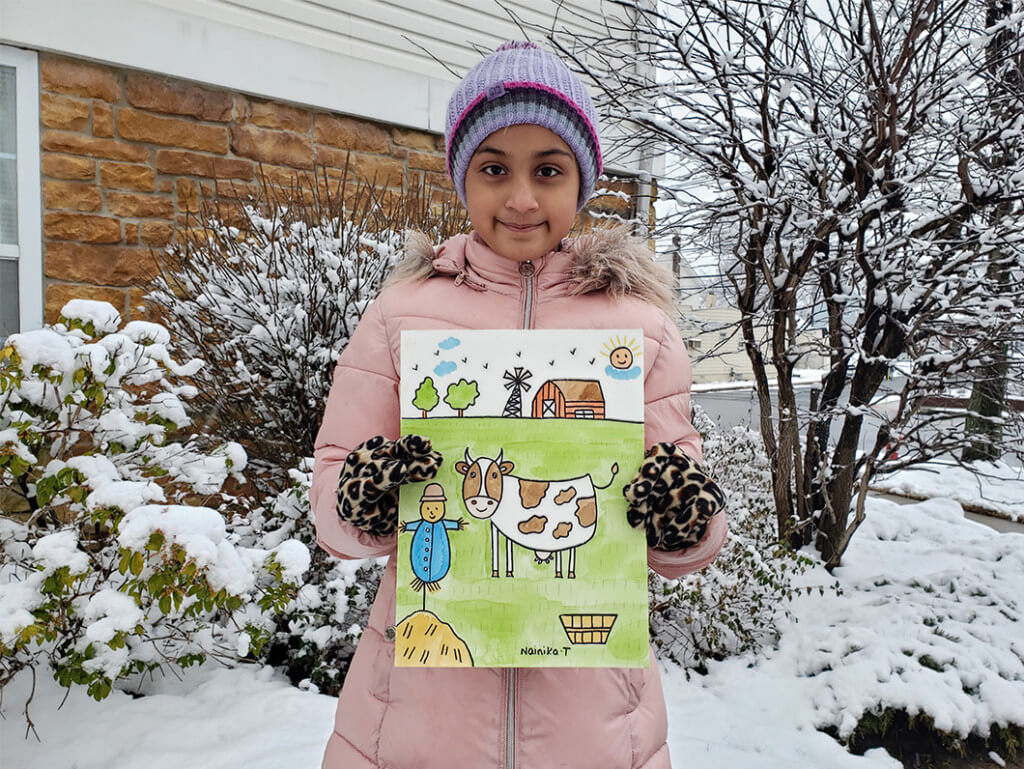 Nainika loves singing and dancing, and when we asked her about what song is her favorite, she immediately said Barbie Songs, especially the songs in Barbie: Big City, Big Dreams. Barbie is one of her favorite characters, and she would love nothing more than to learn how to do a painting of Barbie.
What would be your wishes for your mom and dad on Feb 14, Valentine's Day?
"Happy Valentine's Day! I love you, and thank you!"
Since February is the month of love, we took the chance to ask her wishes for her parents, but instead, she said a heartwarming message, she's indeed sweet! She also says that she's grateful to her parents for buying all her things.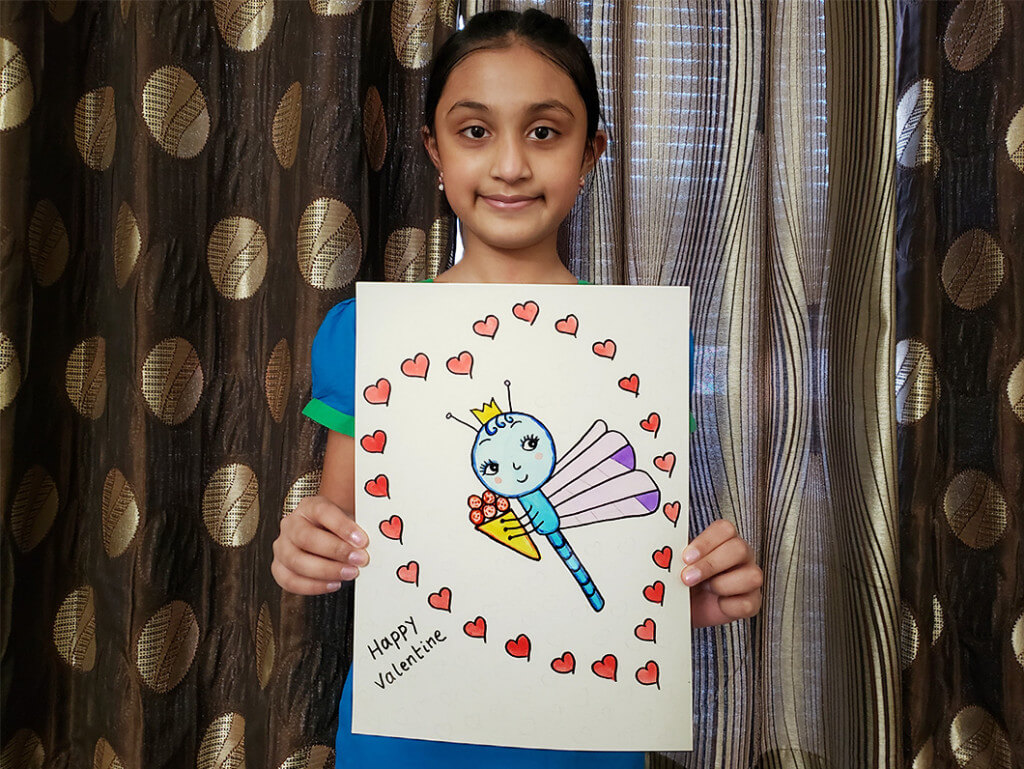 What would you love to be in the future?
"An artist and a fashion designer."
Someday, Nainika wants to become a full-fledged artist and fashion designer.
Her creative side indeed shows as she sets her goals for the future.
Did you know, Nainika is one of our Thanksgiving Art Contest 2021 winners? She always amazed us with her neatness and smooth brush strokes.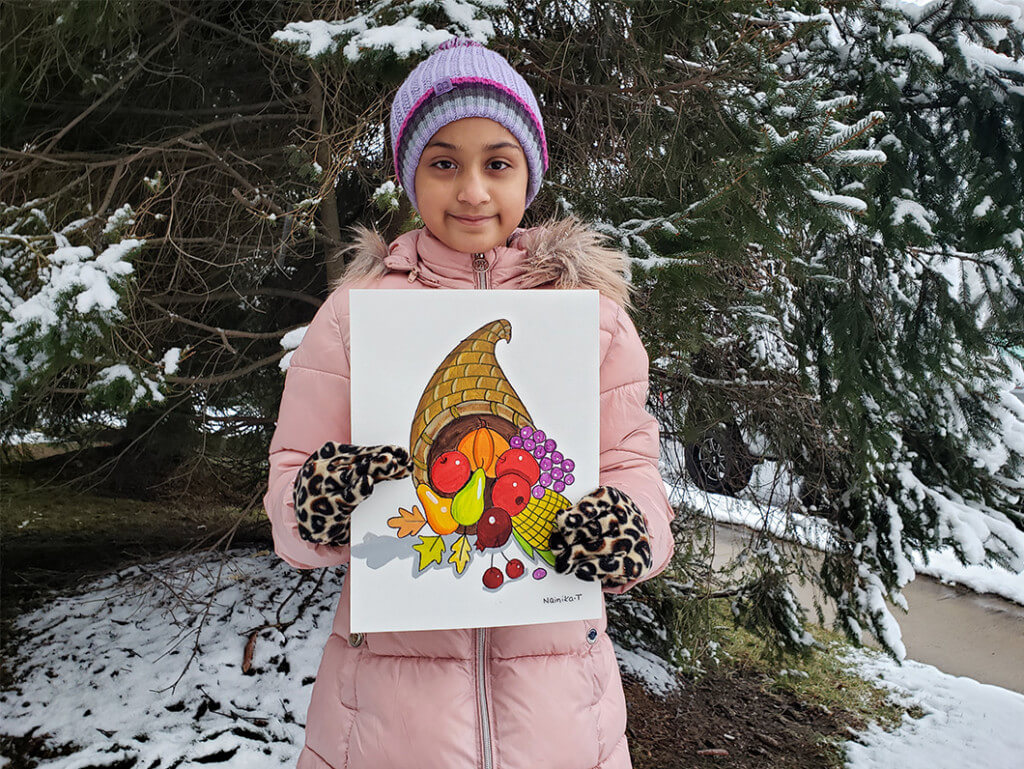 If you become an art teacher, what would you teach your students?
"I would teach them how to blend the oil pastels."
She also added that she wants to teach other kids to make colors, draw with shapes and lines. Nainika says she also wants to teach how to paint or draw princesses.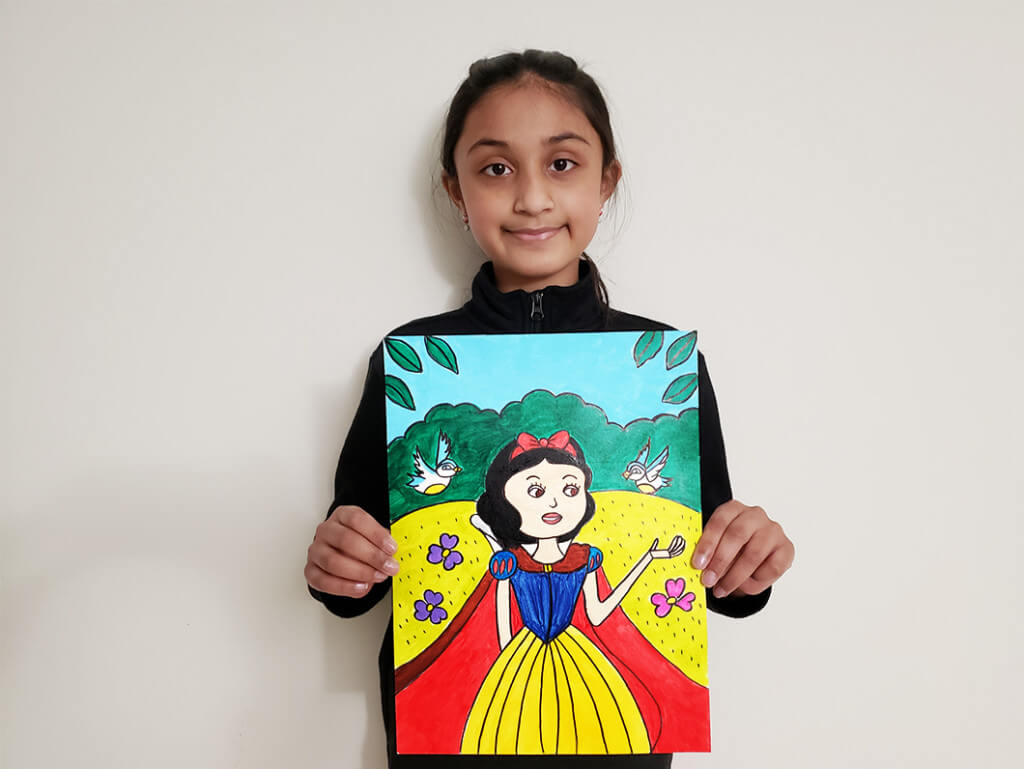 What tips or advice do you want to say to other kids who want to learn painting?
"Focus, concentrate, listen, and have fun!"
Nainika knows that not everyone can get it right the first time, so she wants other kids to focus and keep practicing diligently. She also wants kids to know the most important thing about art: having fun!
Nainika has a strong passion for creativity. With her very supportive parents, she has a beautiful and colorful future ahead! We are proud of you!
IG post embed
Stay tuned for our next artist spotlight.
Nimmy Melvin, the award-winning visual artist, envisions nature, the surroundings, and every object around through a different perspective. An expert in the usage of different mediums of painting, including acrylic, oil painting, watercolor, and oil pastels, she has the knack to inculcate knowledge in kids.