The Artist Spotlight series brings you the fantastic students at Nimmy's Art online art class and showcases their work, love for art, and journey till now. Get ready to be amazed because we have a lot to show you!
Ria Shah – Little Artist – Online Art Class
In today's Artist Spotlight, we feature first grade student Ria Shah. She comes from a family of creatives as her mom used to paint too.
Ria started drawing and painting when she was about 3 years old. Since then, creating art has become her favorite passtime activity. No wonder, even when she is currently only 7 years old, Ria is in the advanced group along with our 8 to 12-year-old students.
Let's get to know her more in today's blog!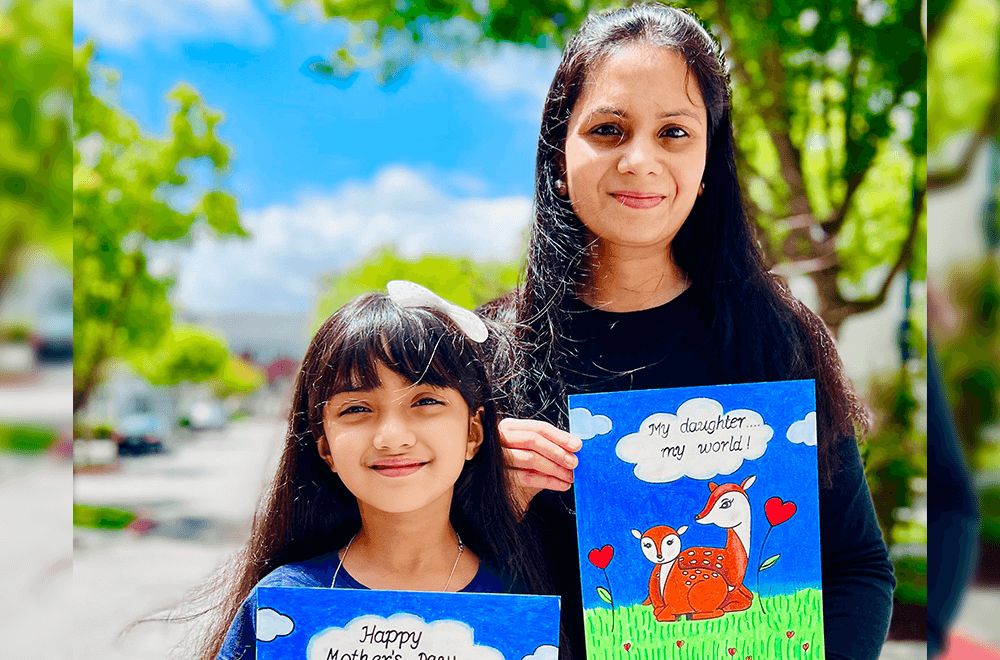 Aside From Nimmy's Art Online Art Class Do You Have Other Online Classes?
"I do not attend to any other online classes aside from Miss Nimmy's online art class."
While Ria only has the art class to attend online, her weekly routine includes doing piano lessons, gymnastics, and taekwondo.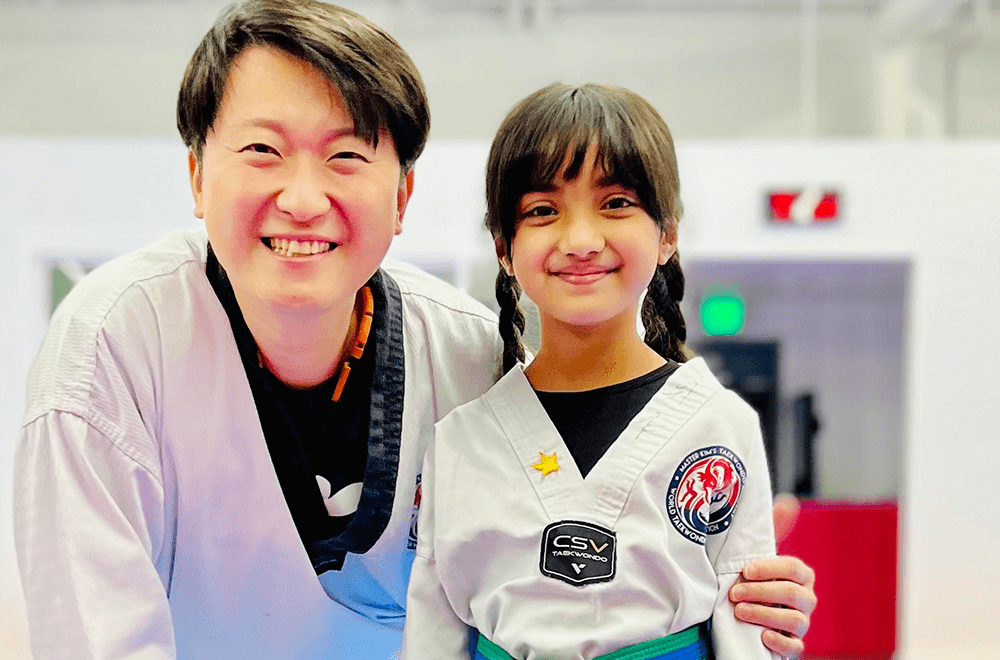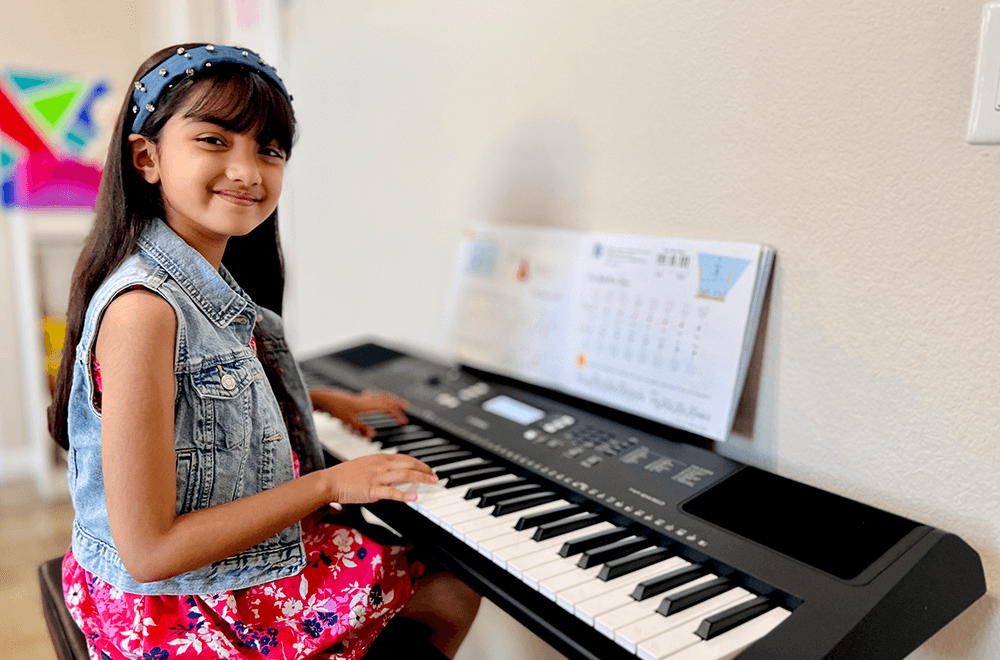 What Do You Like About Nimmy's Online Art Class?
"I like that I get to do use different mediums and make different arts."
Currently, Ria is exploring a lot of mediums such as oil pastels, watercolor, charcoal, and gouache. Her mom shares that she is always excited about the next art class. And when Ria starts a new artwork, she refuses to show it until she is done, because she wanted to surprise her parents!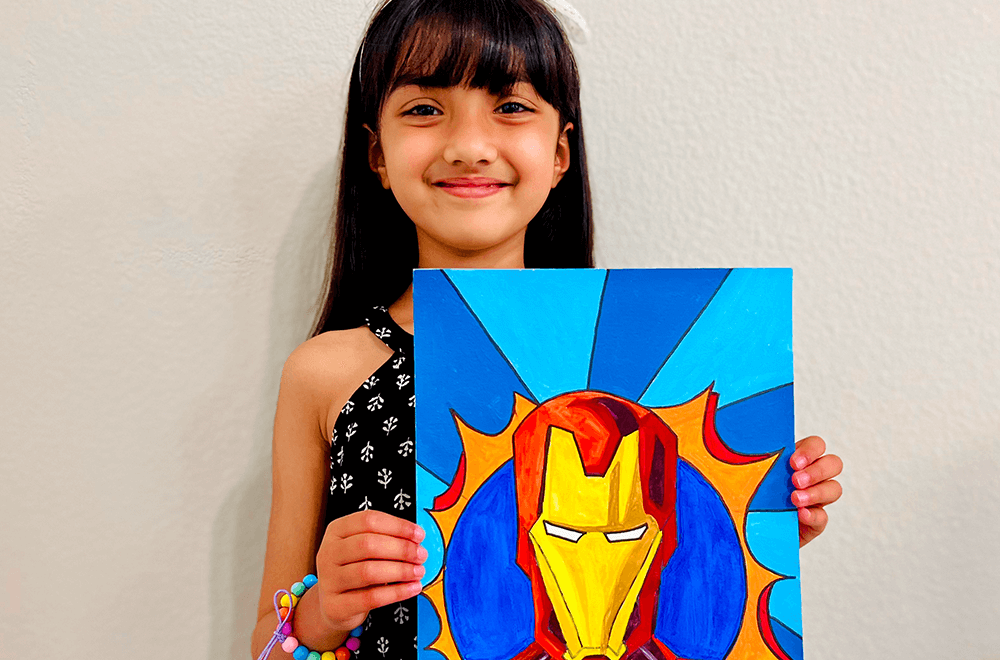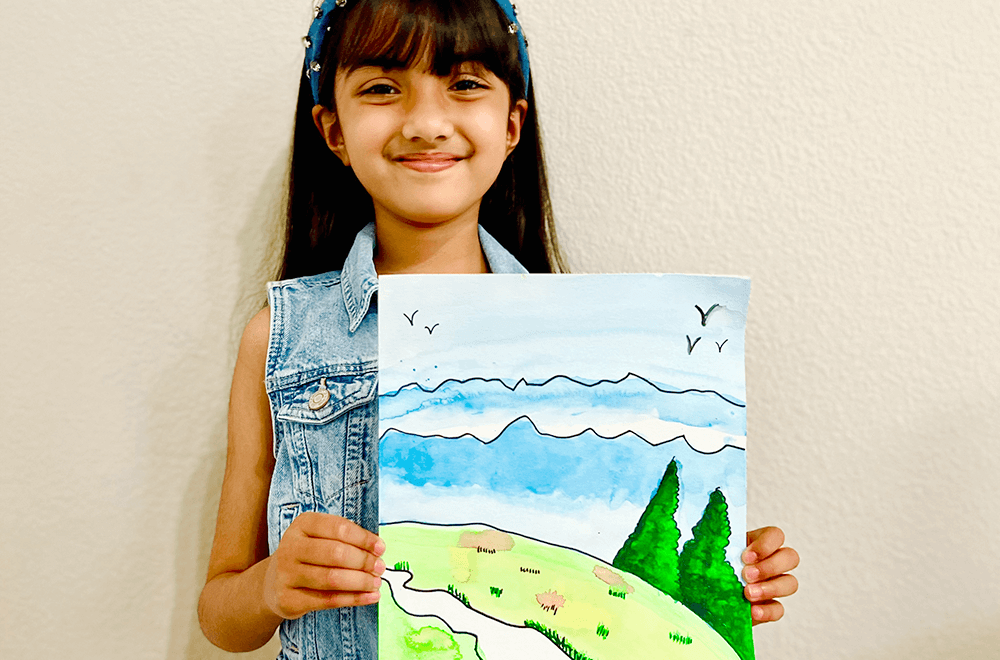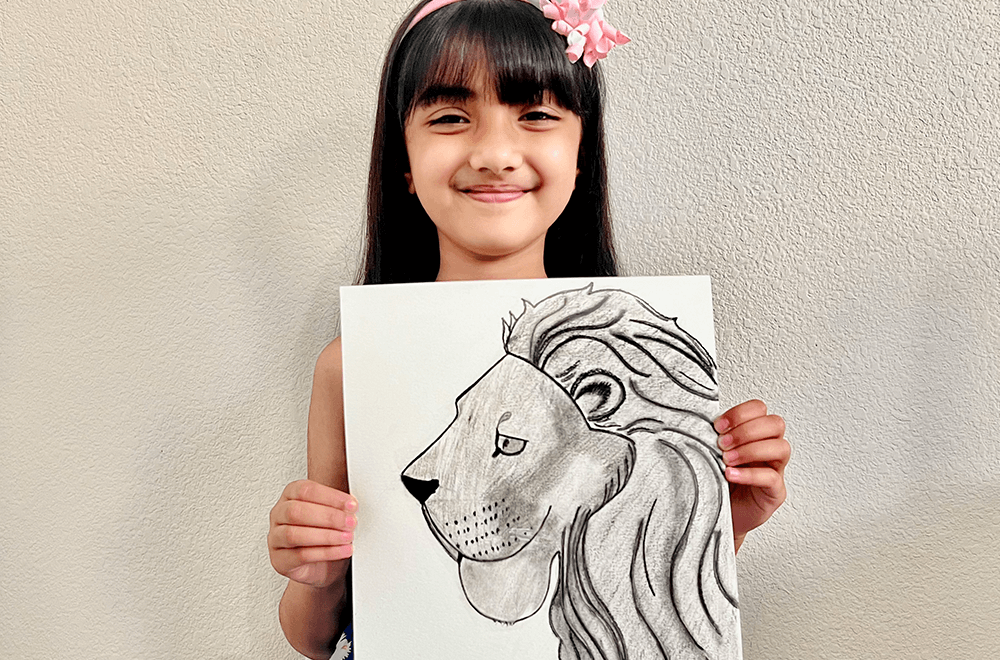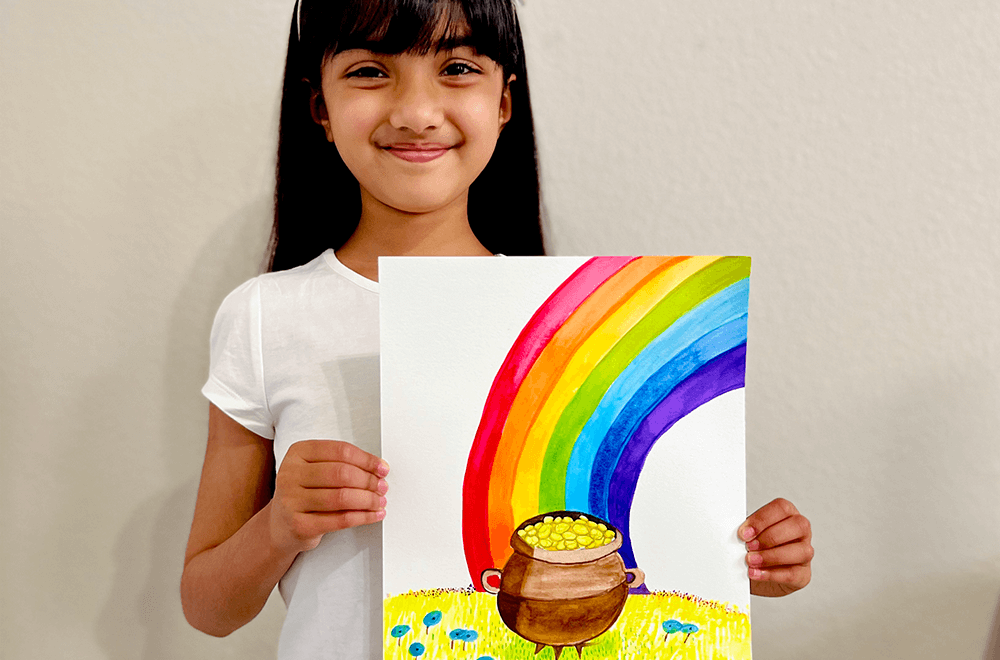 How Often Do You Draw Or Paint?
"Everyday! Because in school, we do one project for art class everyday."
Ria shares that painting cats, her favorite animal, is one of her favorite. Because she practices everyday, she has become really good at blending colors. All her artwork has become better too.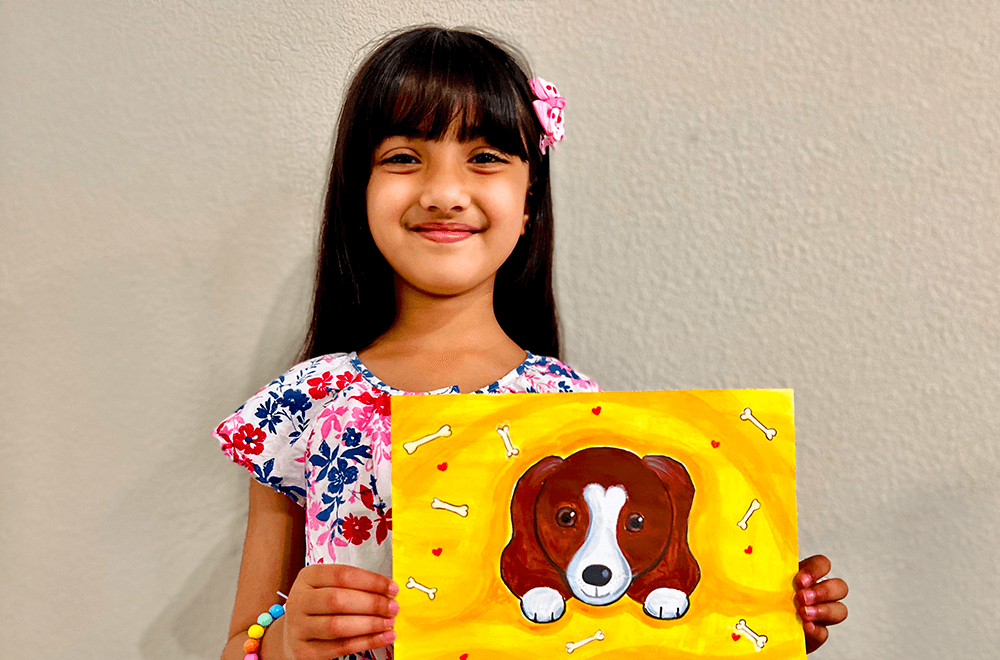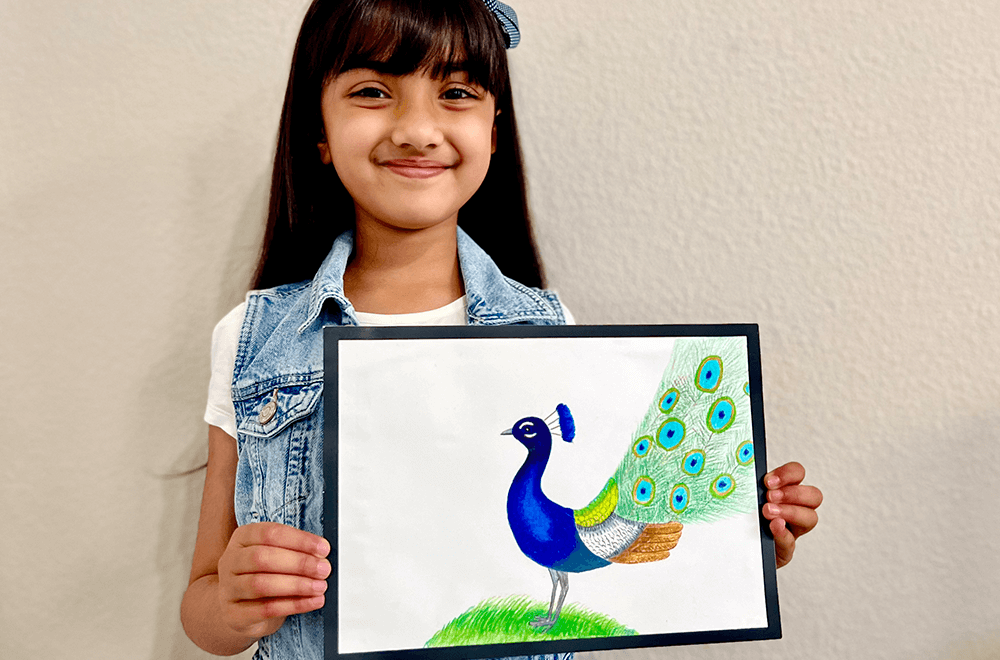 What Is Your Favorite Art Medium In Our Online Art Class?
"My favorite medium is oil pastels because you can blend them really easily. I created a lot of my favorite artwork using oil pastels."

Her mom was surprised too that Ria loves to paint using Oil pastel. Her mom added that, normally, people have a hard time working with oil pastels because they tend to be messy and they require a lot of blending. However, Ria loves working with them and she is really good when it comes to blending them too.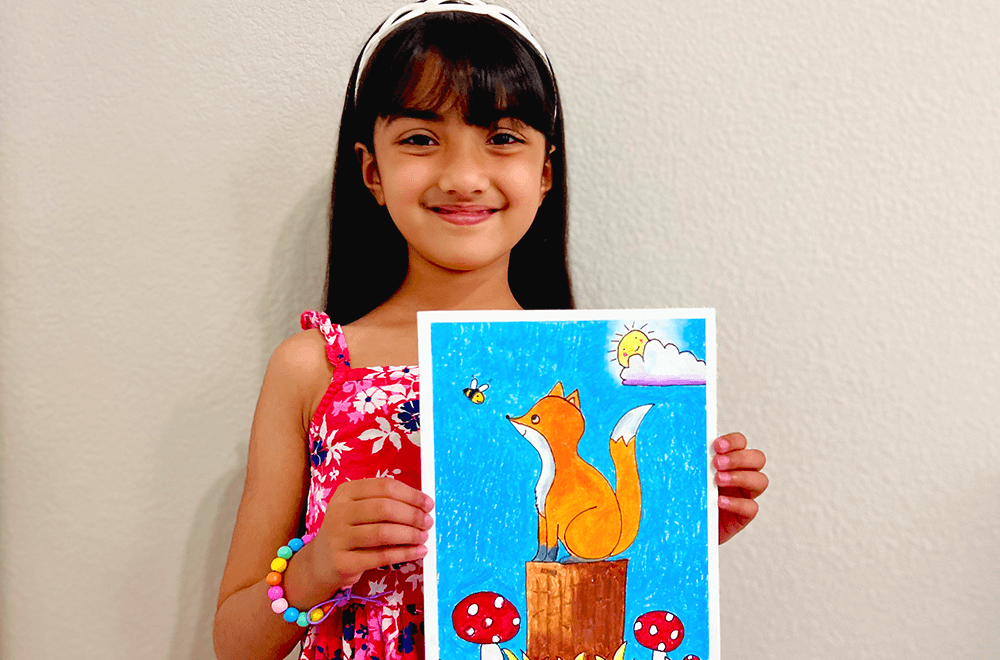 From All Of Your Artworks, Do You Have A Favorite One?
"I have a lot of favorite artworks but this is one of them – 'Fantasy World'.
It's a beautiful rainbow river and a mermaid with colorful trees! Ms. Nimmy said she manage well to blend and create the gradient color in her painting.
Aside From Painting And Drawing, What Are Your Other Hobbies And Interests?
"I do piano, gymnastics, and taekwondo."
At only 7 years old, she does so many things in a week! Ria, Maybe you can share with us your secret to time management soon too? Her parents are very supportive of her talents.
Who Is Your Favorite Cartoon Character And Why?
"I like Lego Friends from the series. And I like The Inbestigators too!"
Wow! Those ones surely help spark your imagination and wits, Ria! Getting to Know her favorites and interests she really has a curious and creative mind.
What Would You Love To Be In The Future?
"I want to be an astronaut when I grow up. I want to explore space!"
She added that her favorite planet is earth! No doubt she's so curious and her imagination is wide. When that happens, maybe in your pass time you can paint the outer space too, and show us! We would love to see it!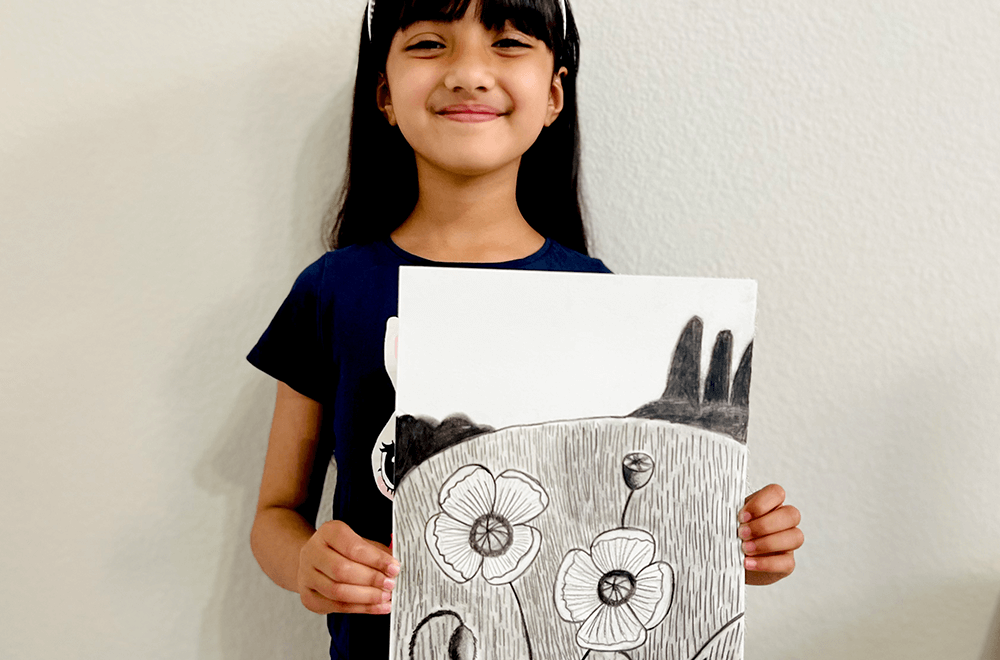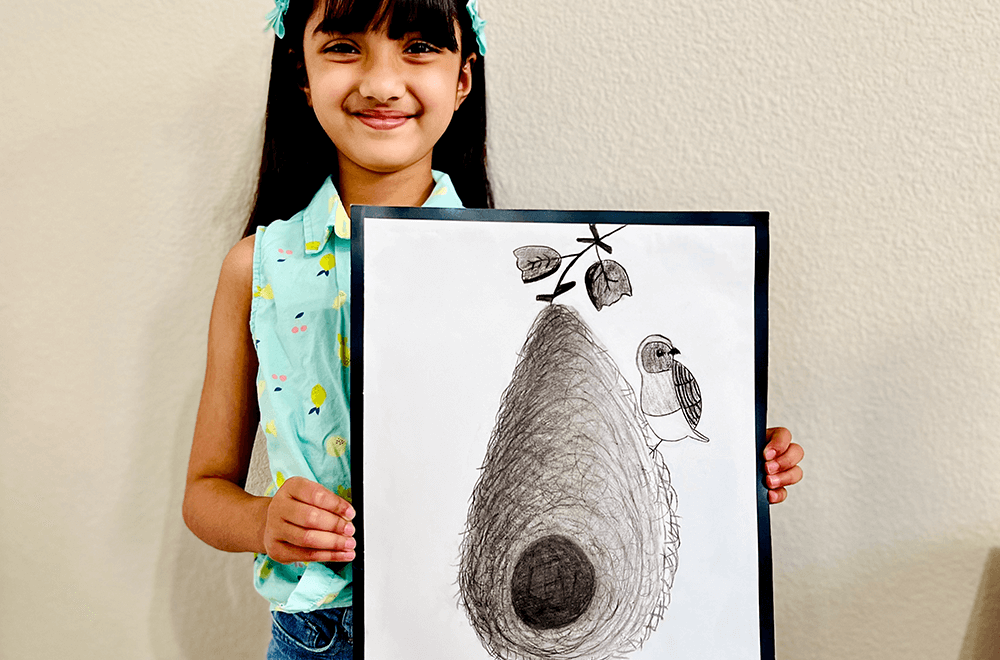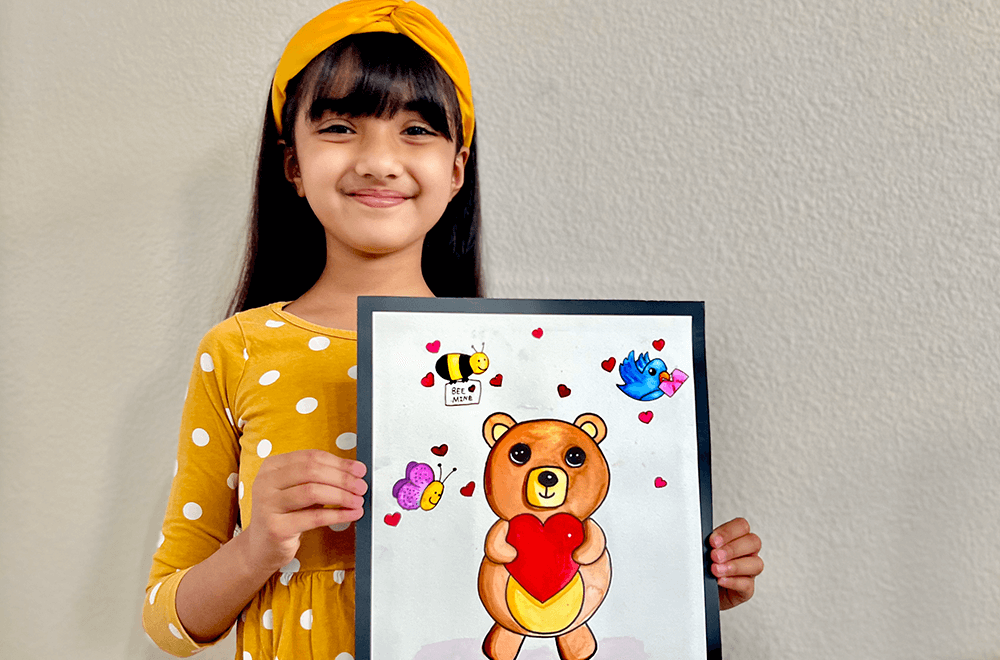 If You Will Become An Art Teacher, What Would You Teach To Your Students?
"If I will become an art teacher like Miss Nimmy, I will teach my students how to use oil pastels and how to blend colors. I will also teach them how to paint landscapes."
As we know her favorite medium is oil pastel and she wants to share her knowledge about how to blend colors with other kids. As she loves nature and earth, landscapes will be the best art to teach first! She loved her online art class with Nimmy.
What Tips Or Advice Do You Want To Say To Other Kids Who Want To Learn Painting With Online Art Classes?
"Put lots of water in your watercolors."
That is very simple advice yet at the same time a very practical one, Ria!
Even Miss Nimmy approves and says it makes so much sense.
It was a surprise to us that at a very young age, Ria started to develop a keenness for art. In fact, she is one of our students who show a lot of progress since enrolling in the online art class. She started learning with us last year in and now her progress is remarkable!
We cannot wait to see you bloom into the true artist that you are, Ria! And should you become an astronaut one day, maybe you can paint the earth, the planets, and maybe the nearby galaxies from your spaceship too.
Way to go, Ria!
.
Did you enjoy reading this Artist Spotlight feature? Stay tuned for the next one!
Nimmy Melvin, the award-winning visual artist, envisions nature, the surroundings, and every object around through a different perspective. An expert in the usage of different mediums of painting, including acrylic, oil painting, watercolor, and oil pastels, she has the knack to inculcate knowledge in kids.