Artist Spotlight series brings you the fantastic students at the online art classes for kids by Nimmy's Art to showcase their work, love for art, and journey till now. So get ready to be amazed!
Dhriti Pathak– Little Artist
Under our spotlight today, we have our very active and playful student – Dhriti Pathak. She is a six-year-old and first grade in school. Our little artist is learning from Nimmy's Art through online art classes and video lessons. Dhriti also has extracurricular classes such as gymnastics, mathematics, and swimming.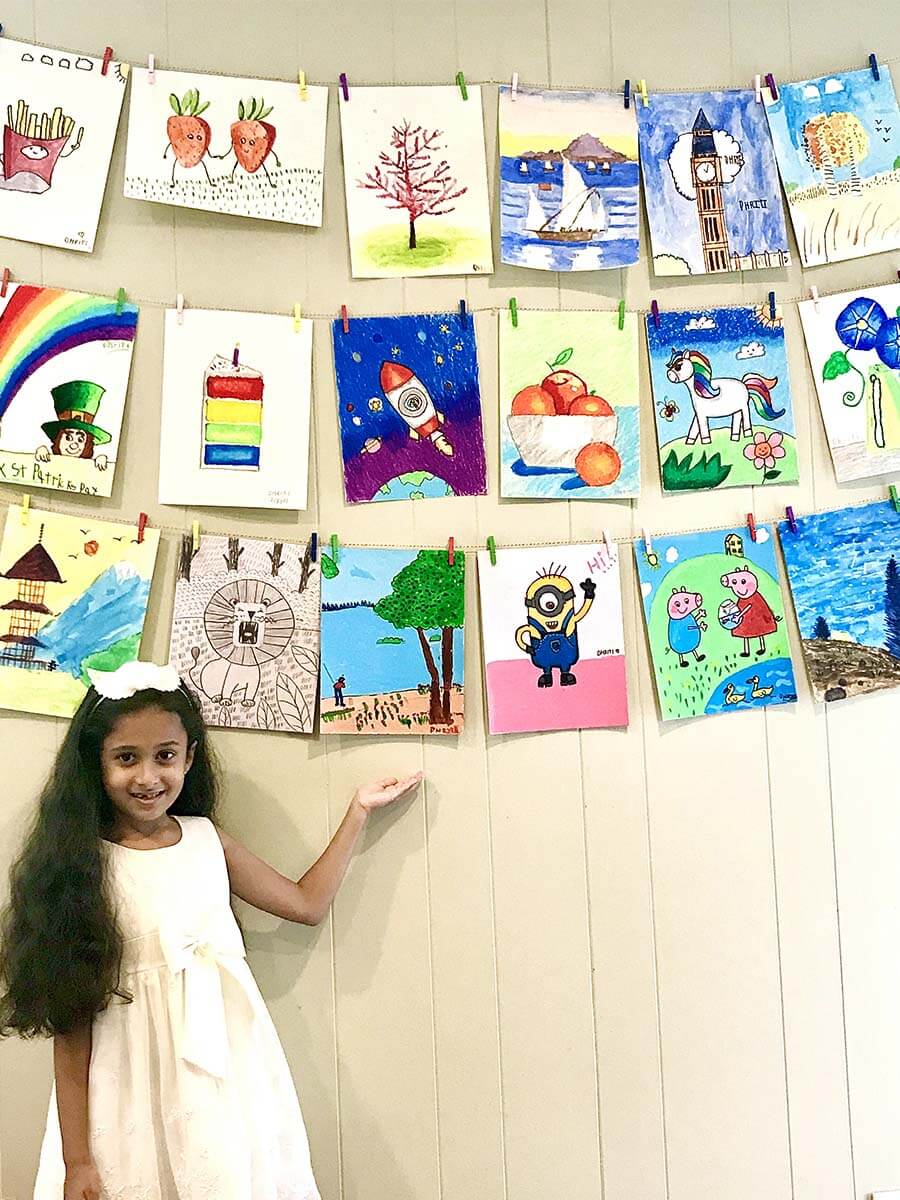 How often do you sketch, and when is your best time to draw?
"I don't draw every day but when I get ideas."
Her teacher at school asks her ideas on what to draw, and she always gives her suggestions. Without hesitation, last time, she instantly gave the idea to draw a princess. Dhriti also says that her best time to draw is when she has free time. As her schedule is full, she makes sure to find time to paint with online art classes for kids by Nimmy.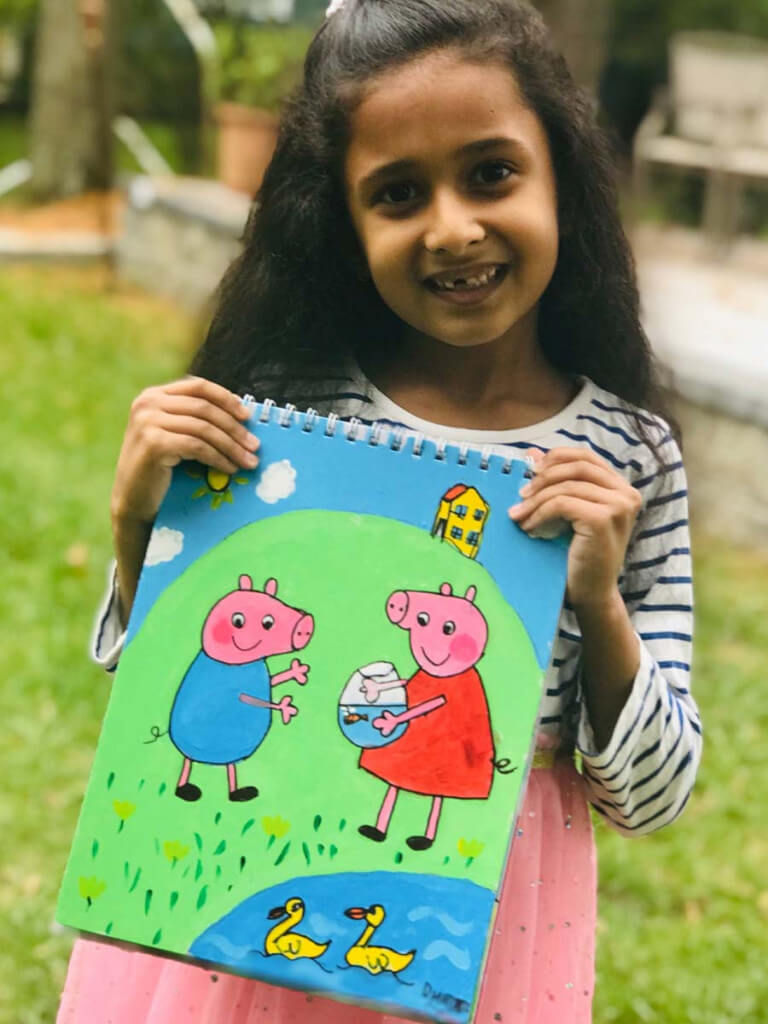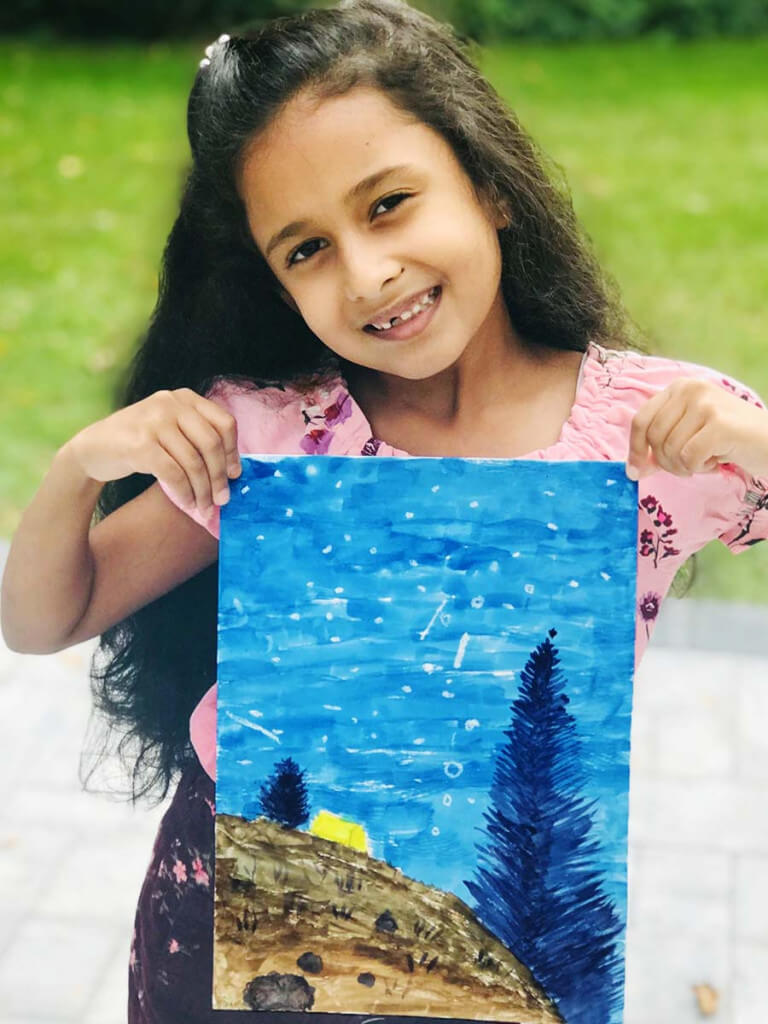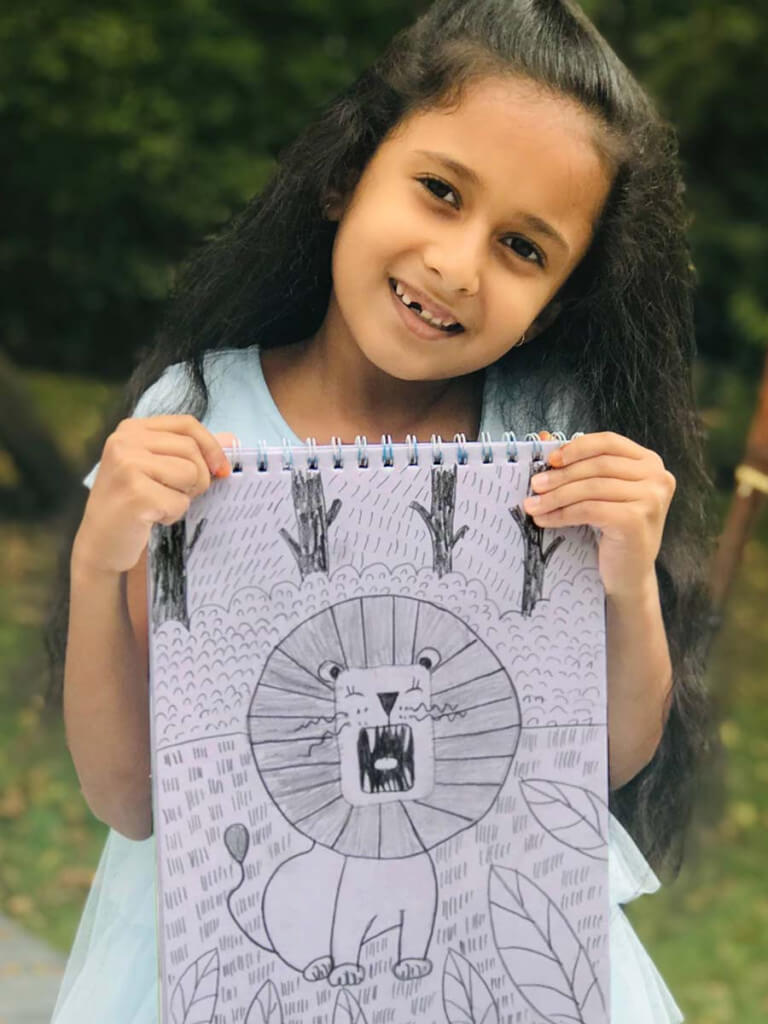 What is your favorite medium in our art class?
"Watercolor. Because I'm really good at it."

She loves using watercolor paint as she likes to blend colors and experiment. When she's having a hard time with her drawing she will ask help from her mom, but she takes pride in making paintings all by herself. With a very active imagination like her's she always draws people around her like her friends, she also likes doing pencil coloring.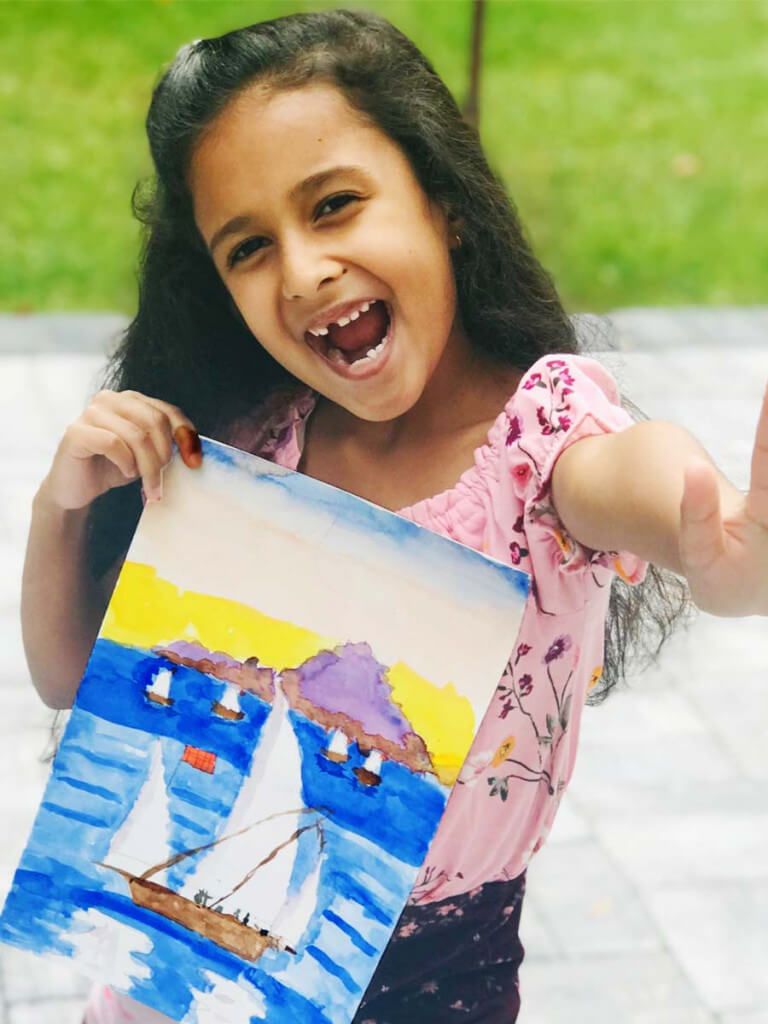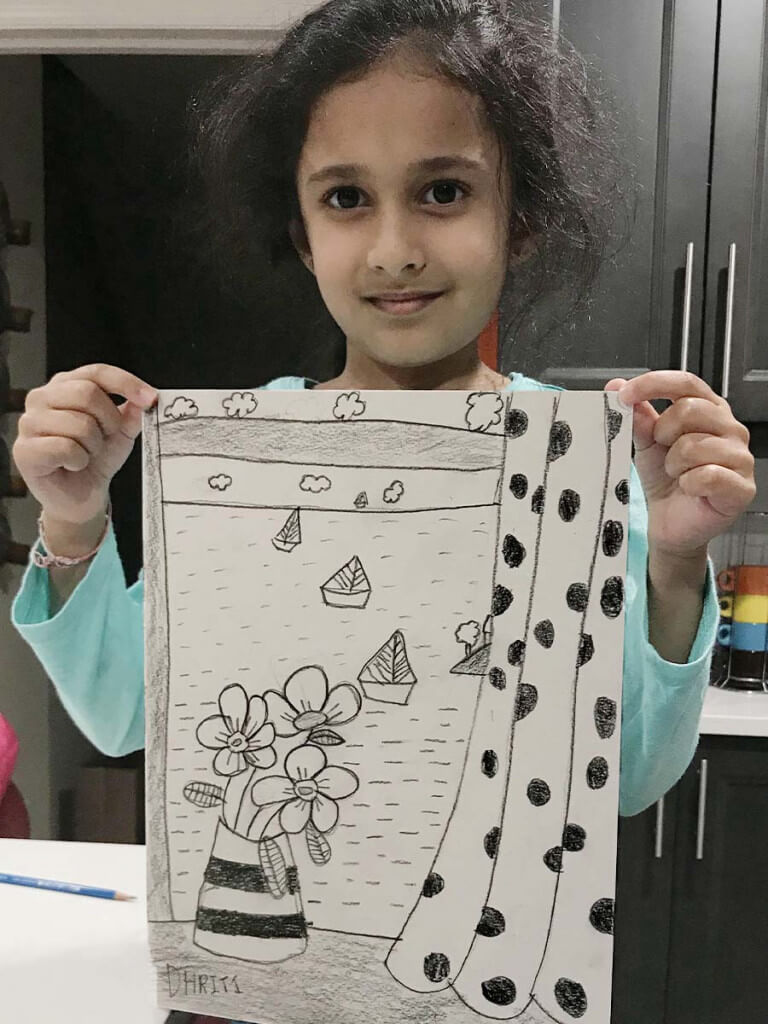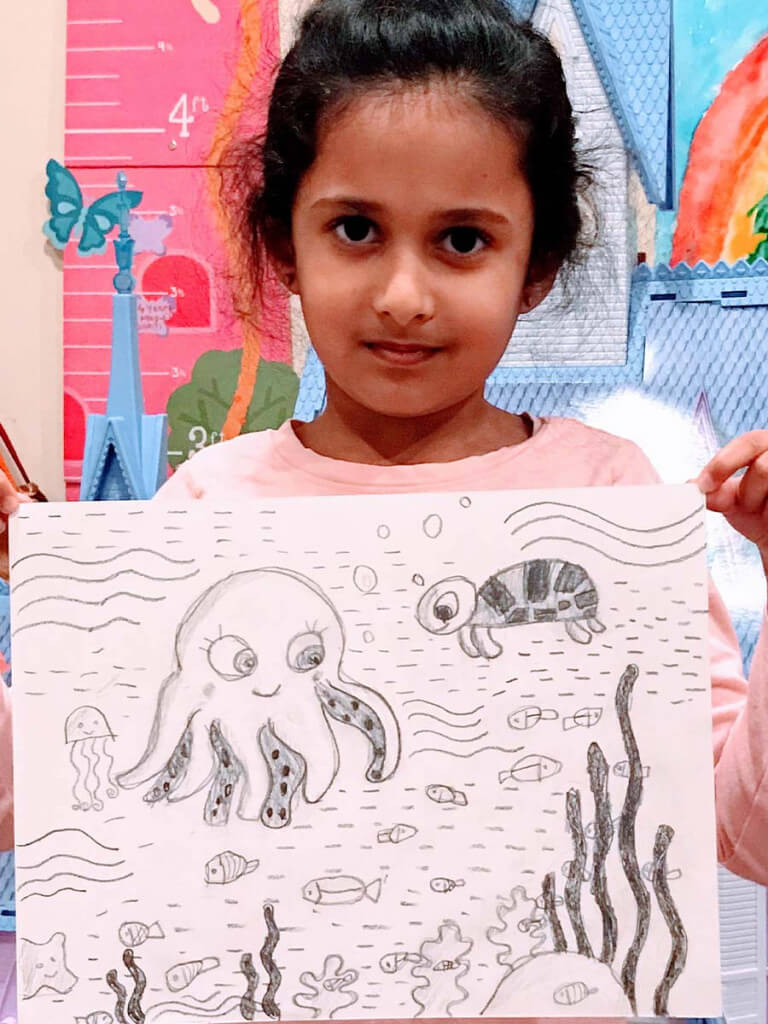 From all your artworks, do you have your favorite?
"My unicorn painting."
Dhriti's unicorn painting is a magnificent combination of colors, and we can all see how she's fantastic at blending the paints. She loves to experiment with colors. You can find her pieces at Nimmy's Art Facebook community.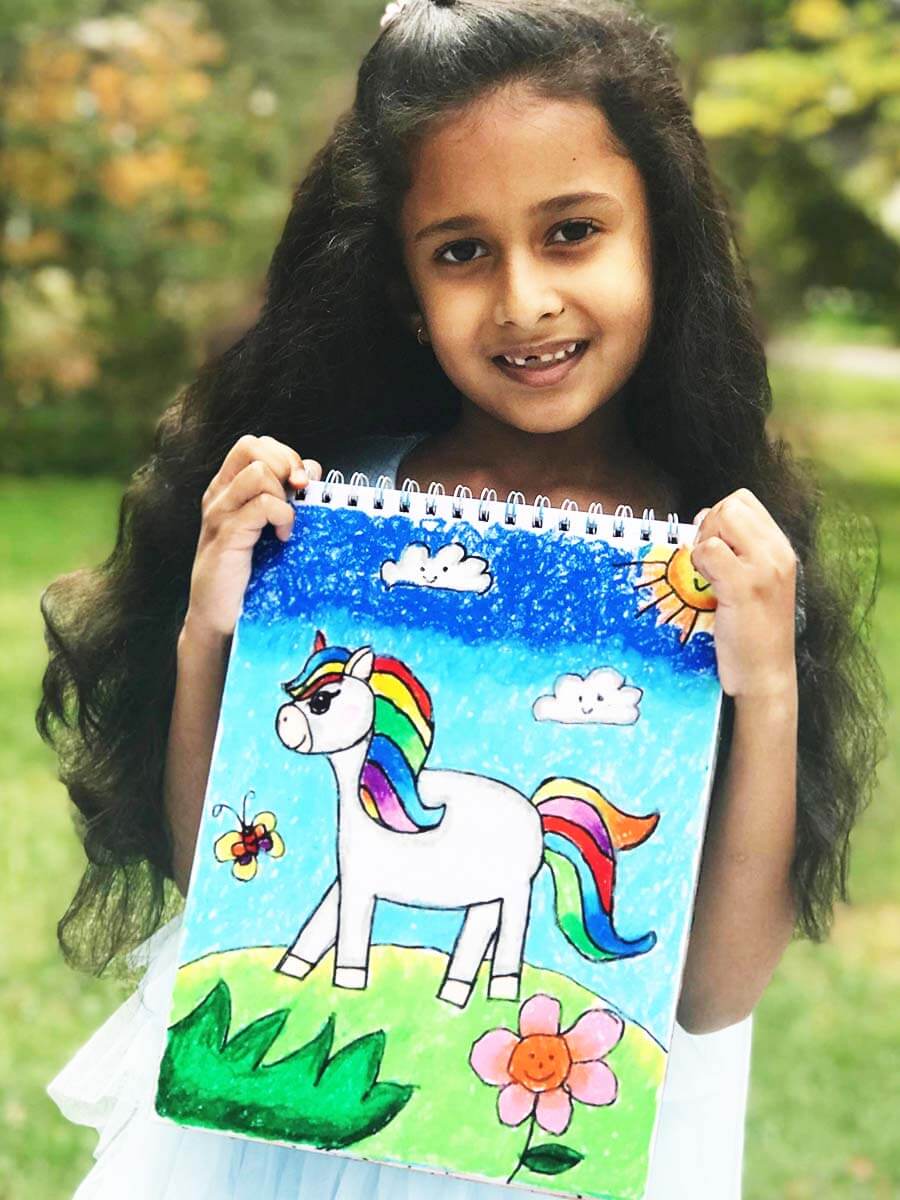 How does it feel to be learning art online with Nimmy?
"Happy!, I'm always thinking about what we will be painting next."
Dhriti says that Nimmy always has a lot of questions. I believe this is every class when Nimmy asks them about shapes and colors relating to the theme to make kids engage and share their thoughts. She admires how Nimmy can make lovely ovals and shapes, she aims to get better at making them through practice. You can draw anything if you know how to draw basic shapes.
Dhriti feels excited to learn from Nimmy every week in their online art classes. She looks forward to every week's class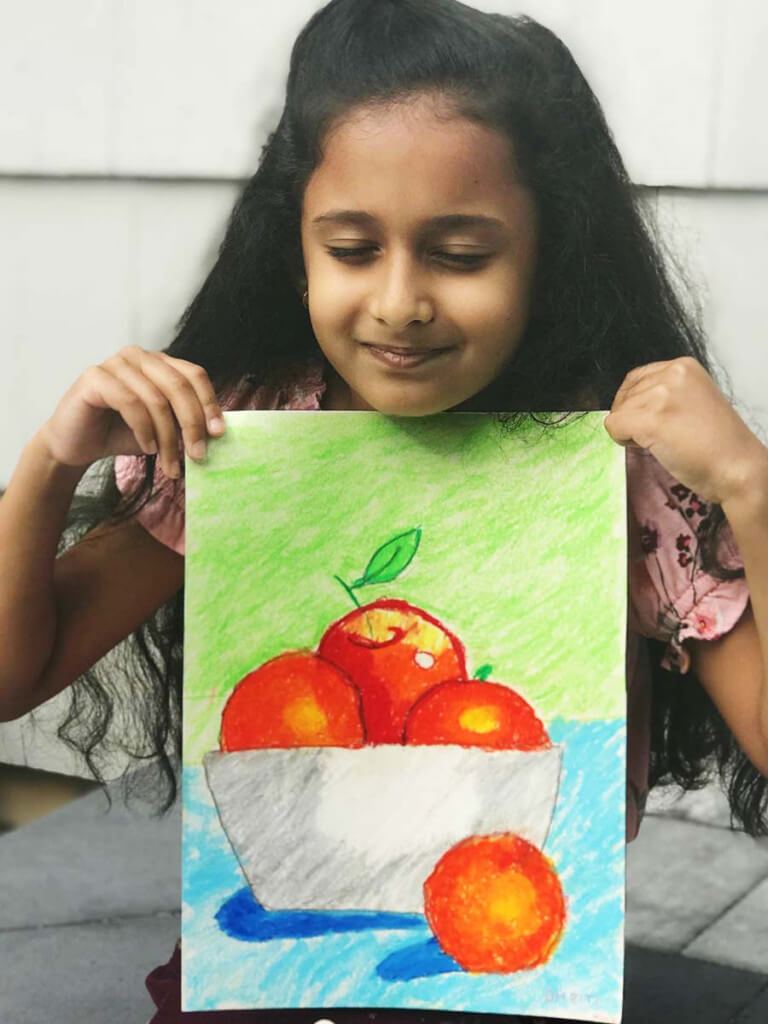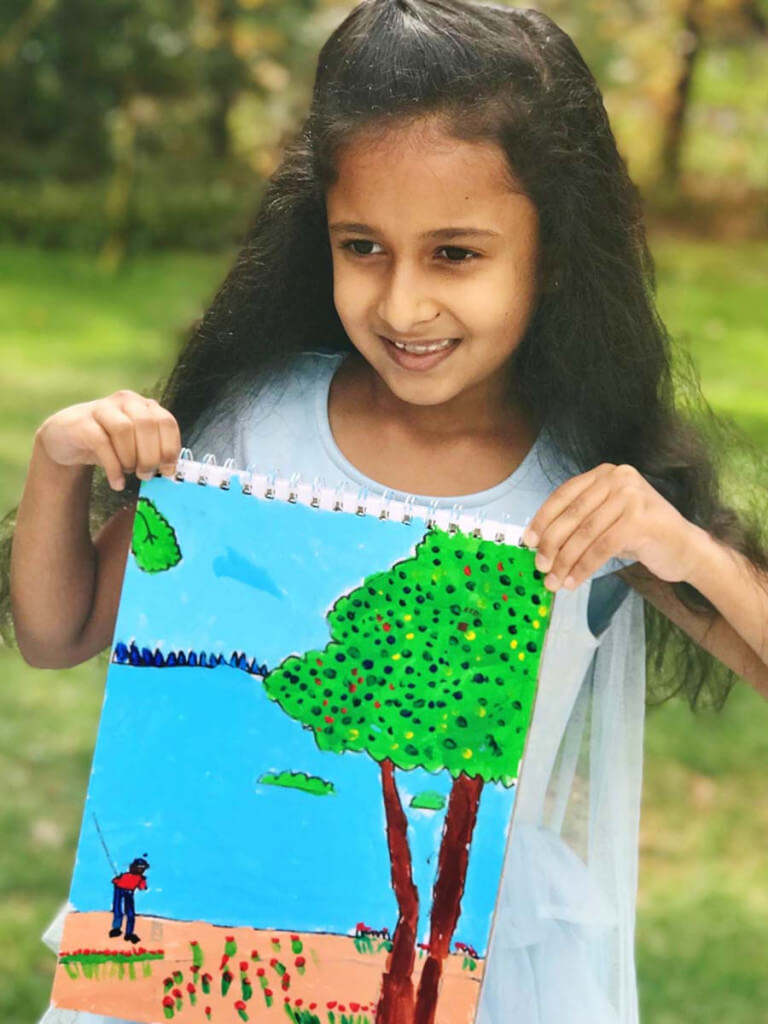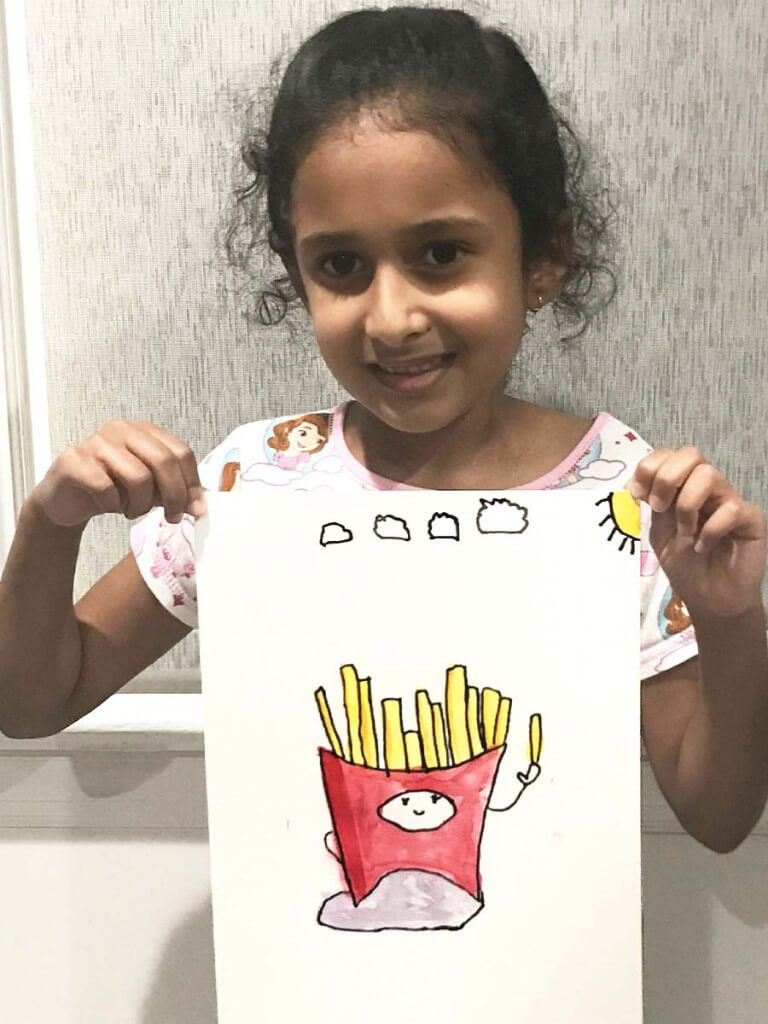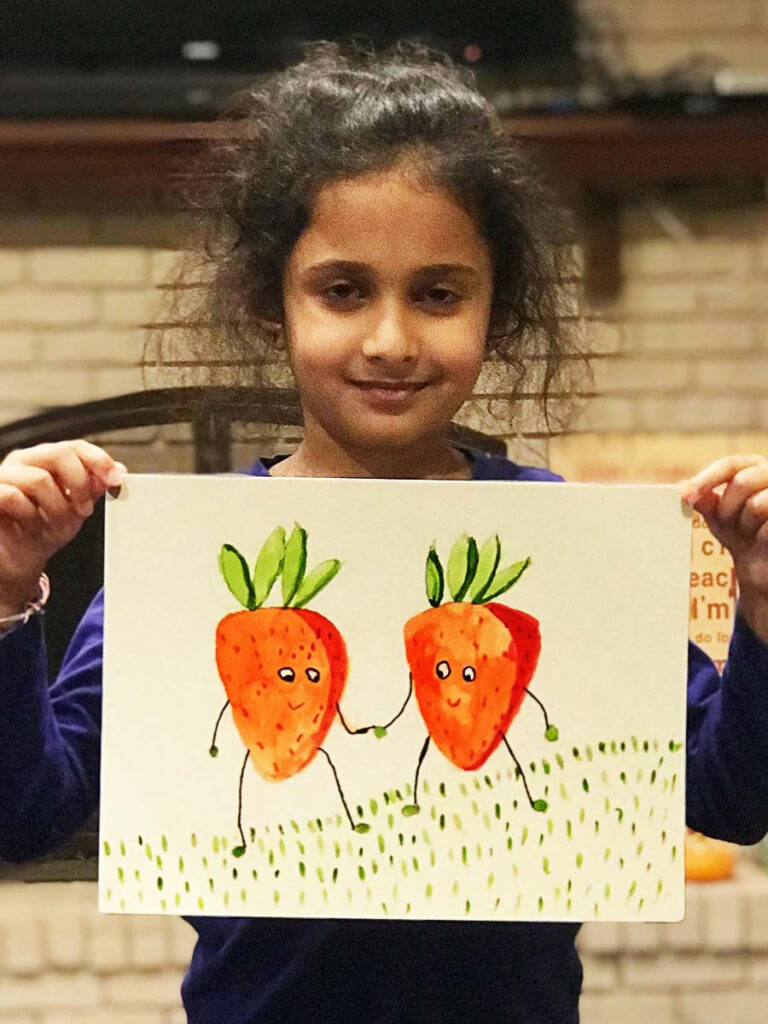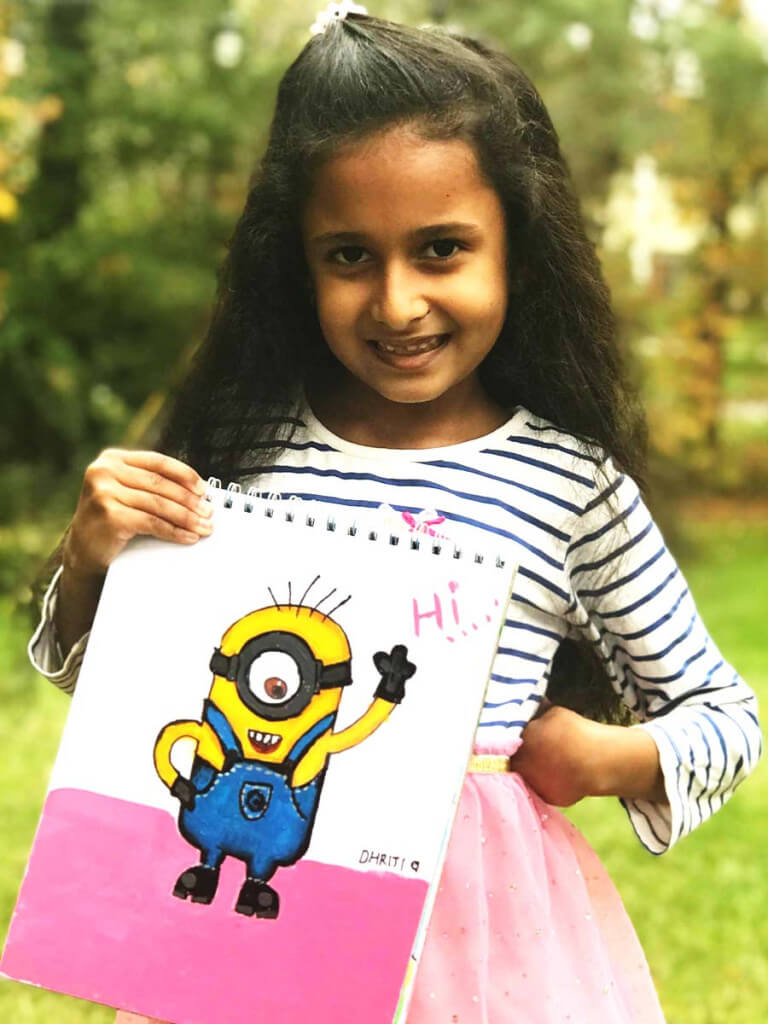 Aside from art, what other hobbies do you have?
"I like Singing, I sing a lot to one of my favorite song on the Bus"

When she's on the bus, she likes to sing along to her favorite songs. She also likes to do prayer, Dhriti also attends gymnastics as her extracurricular class.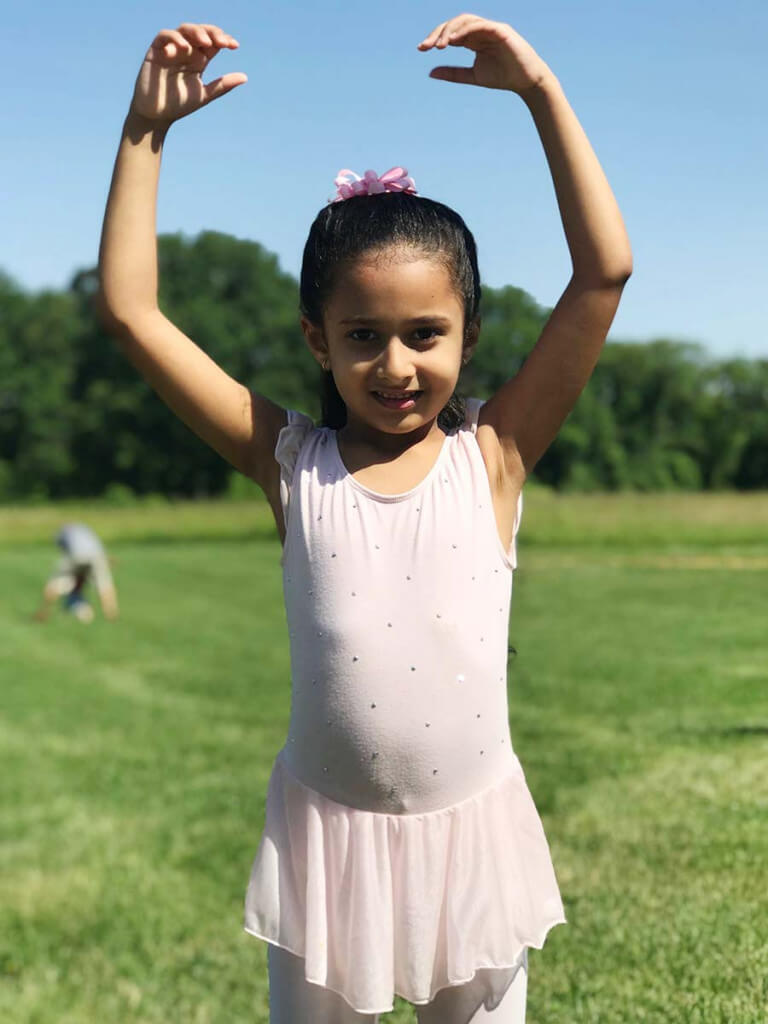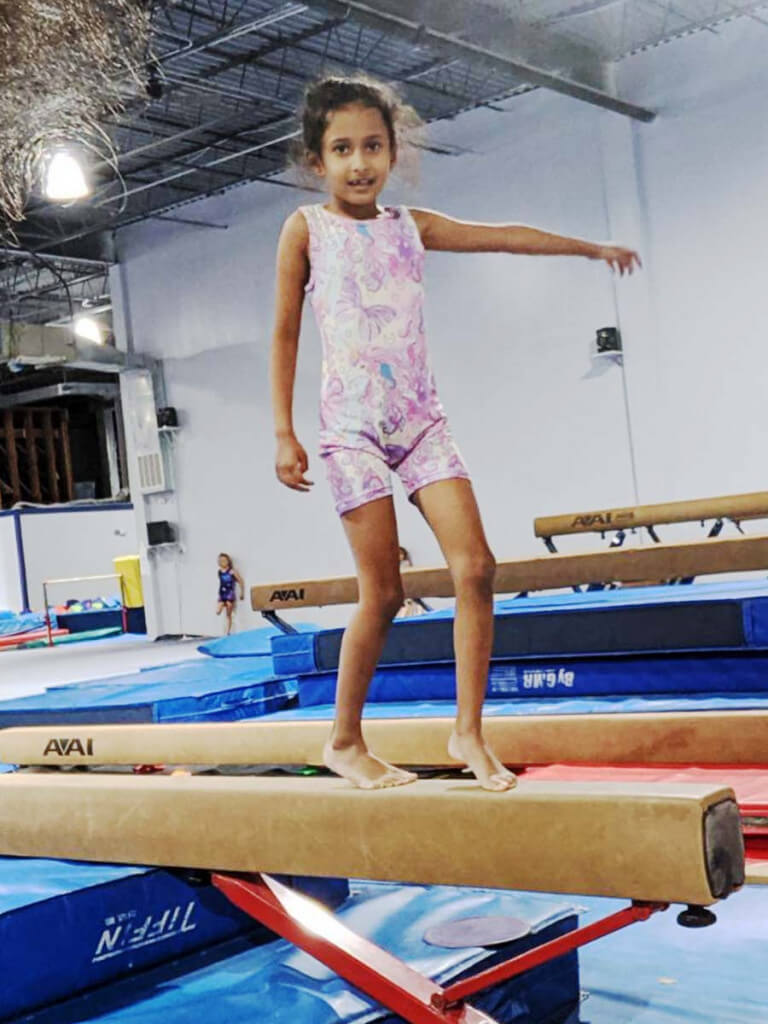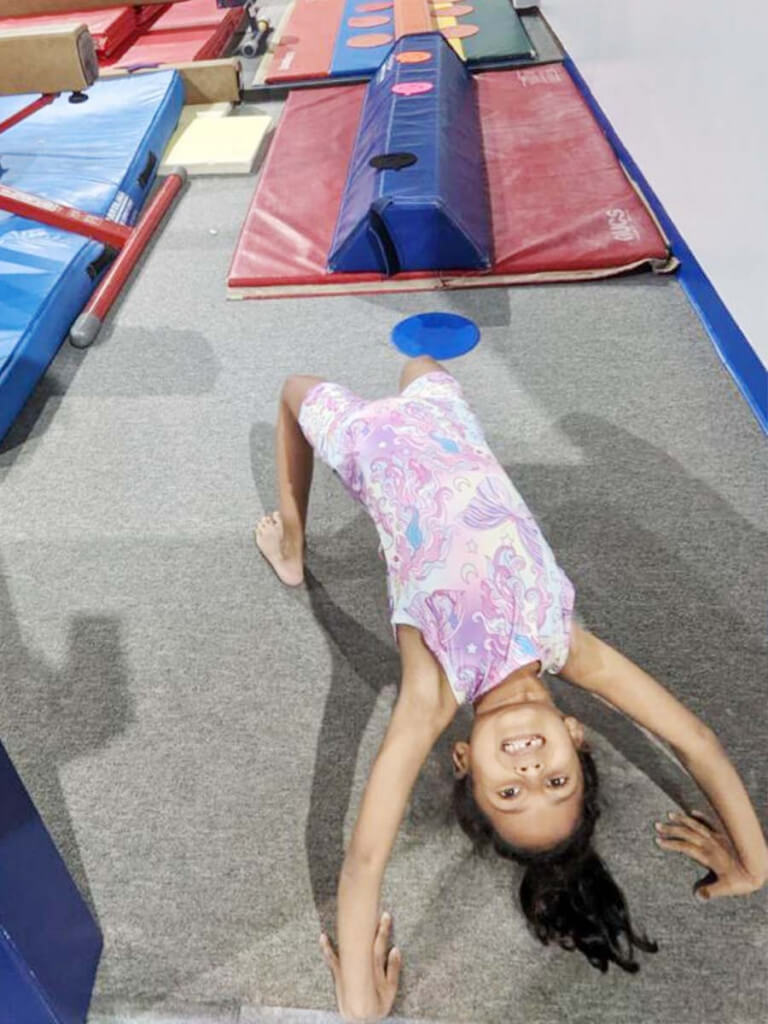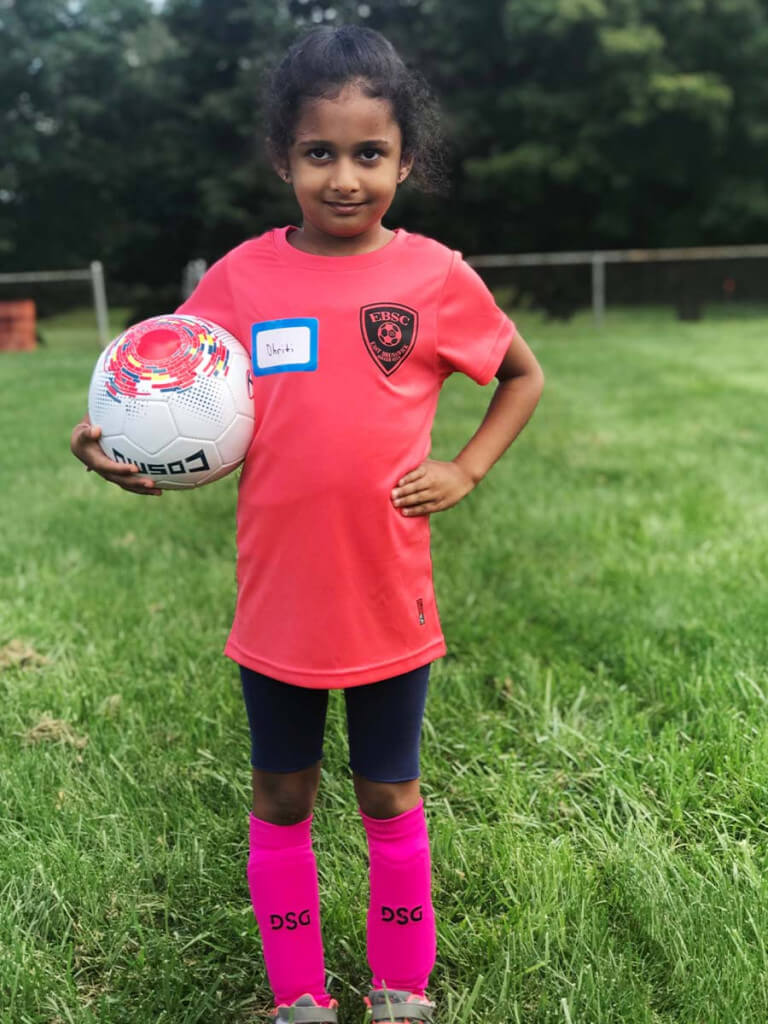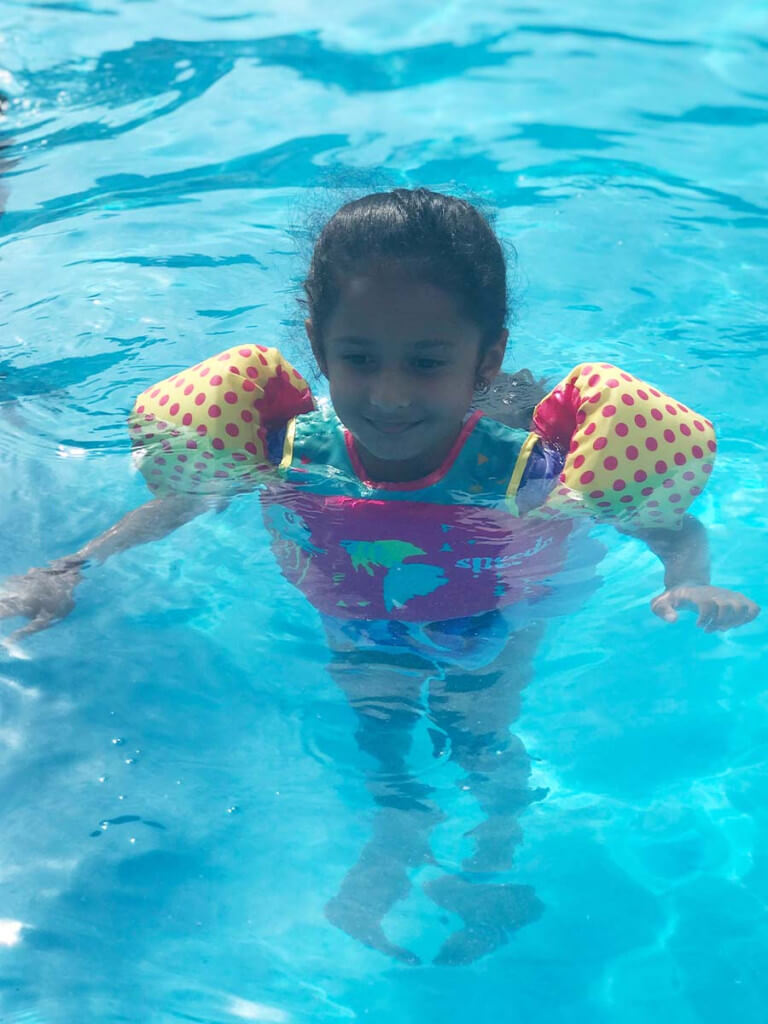 If you drew everything that came to your mind, what would you be drawing right now?
"I like drawing princesses, unicorns, mythical things, and my cousin's dog, Rocket."
She says that Rocket is an excellent dog and is quite afraid of remote control cars. Dhriti also has a pet fish that she can talk to and responds to her light, they really have a beautiful bond together. Dhriti has a heart for animals around her.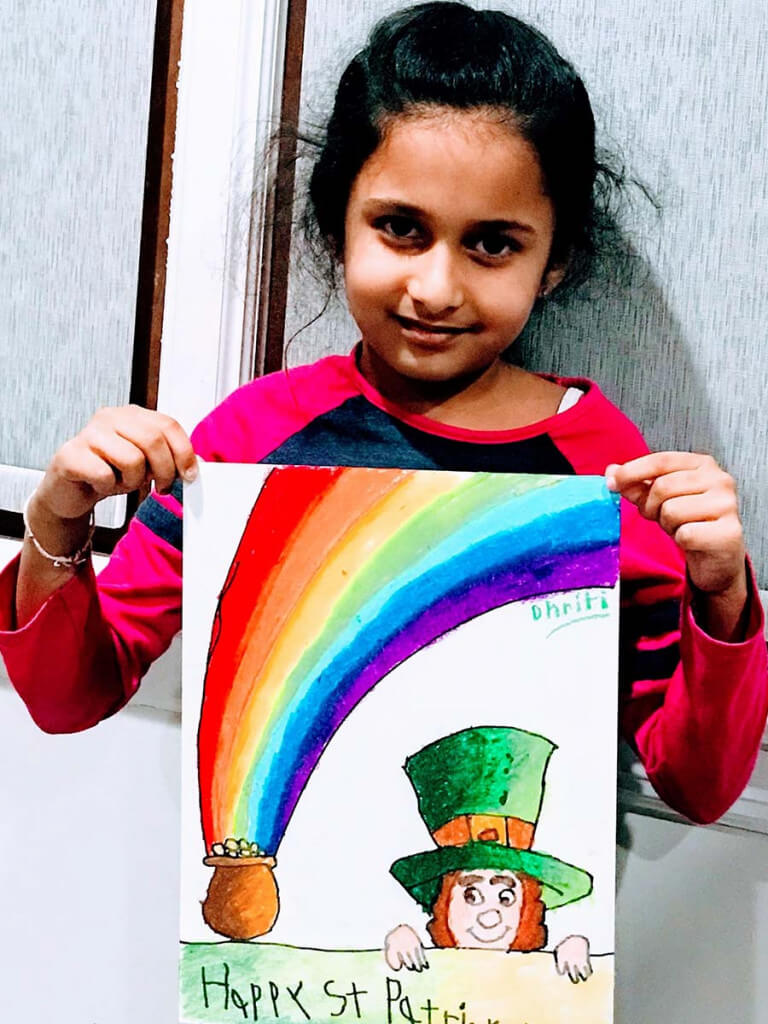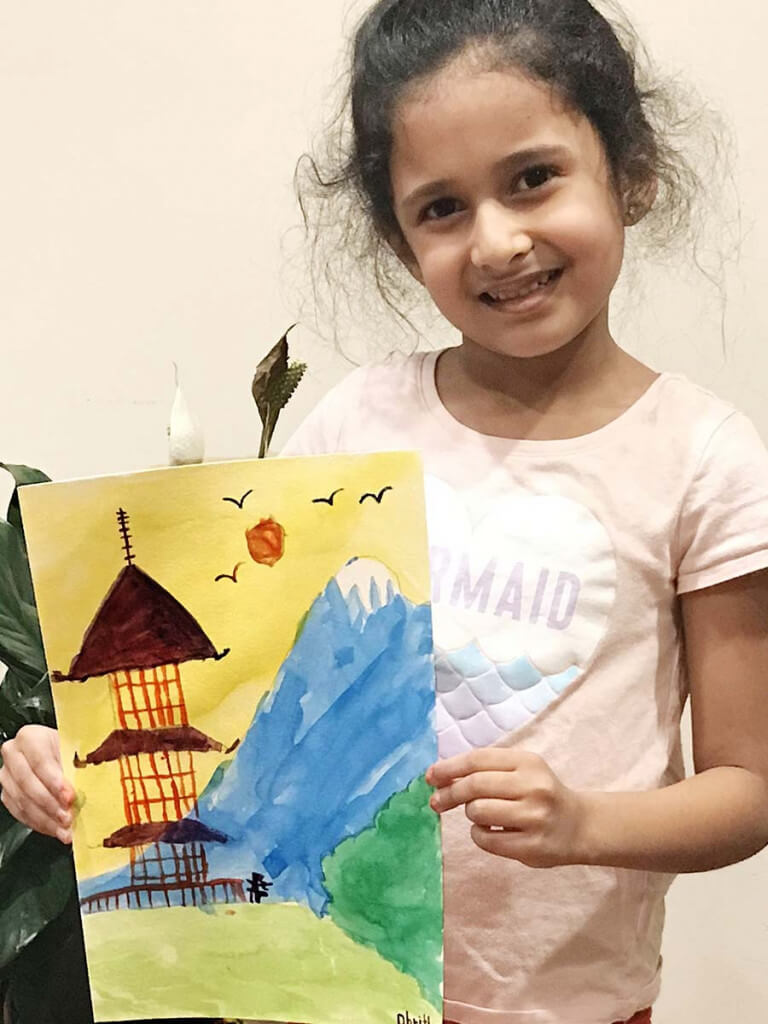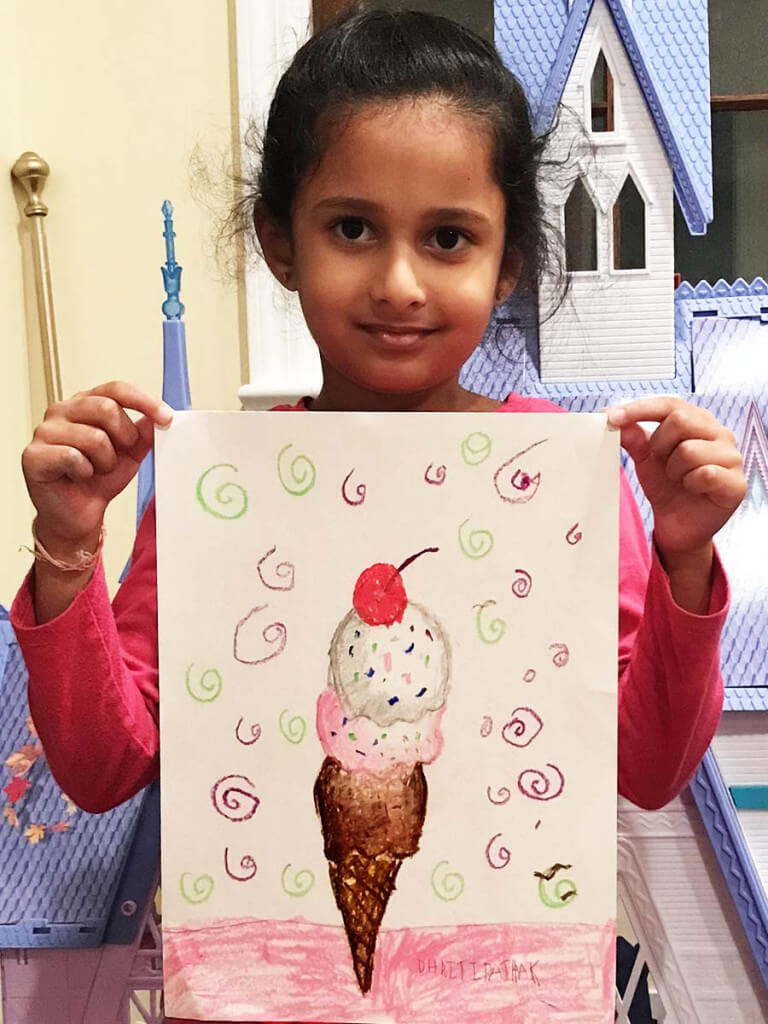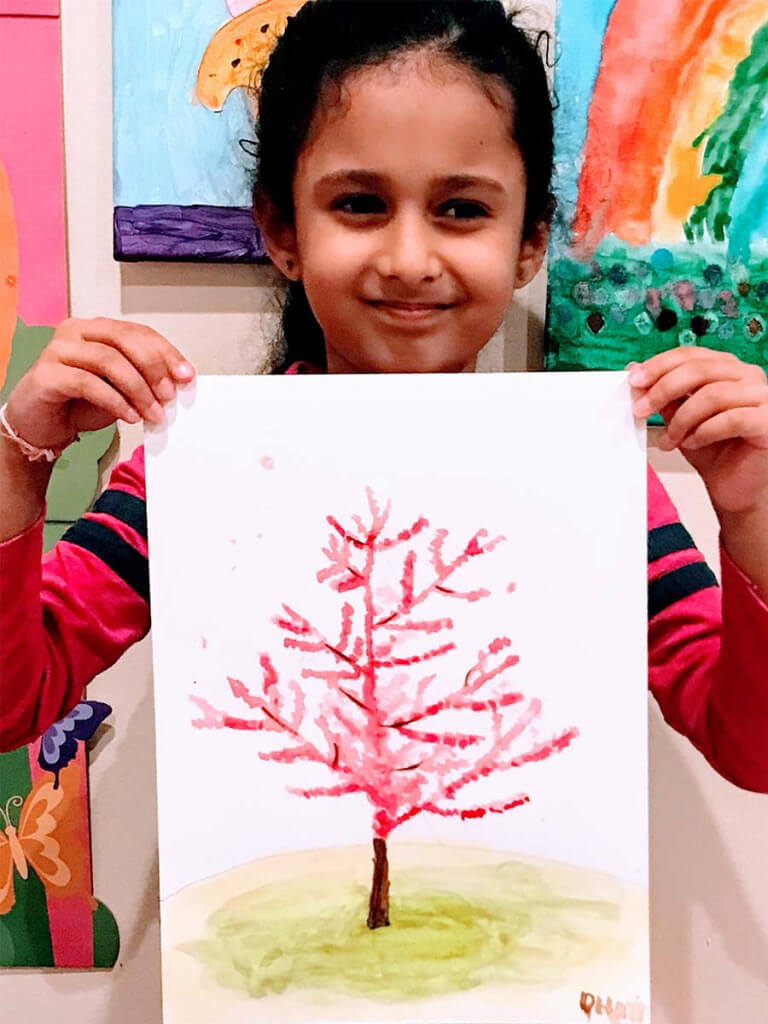 If you become an art teacher and could teach your students anything at all, what would you teach them?
"How to draw everything well."
As Dhriti loves animals, she doesn't recommend drawing spiders at all! She has fears with insects like crickets and bugs! She even shared her story about her encounter with a bug in their garage and it was so funny.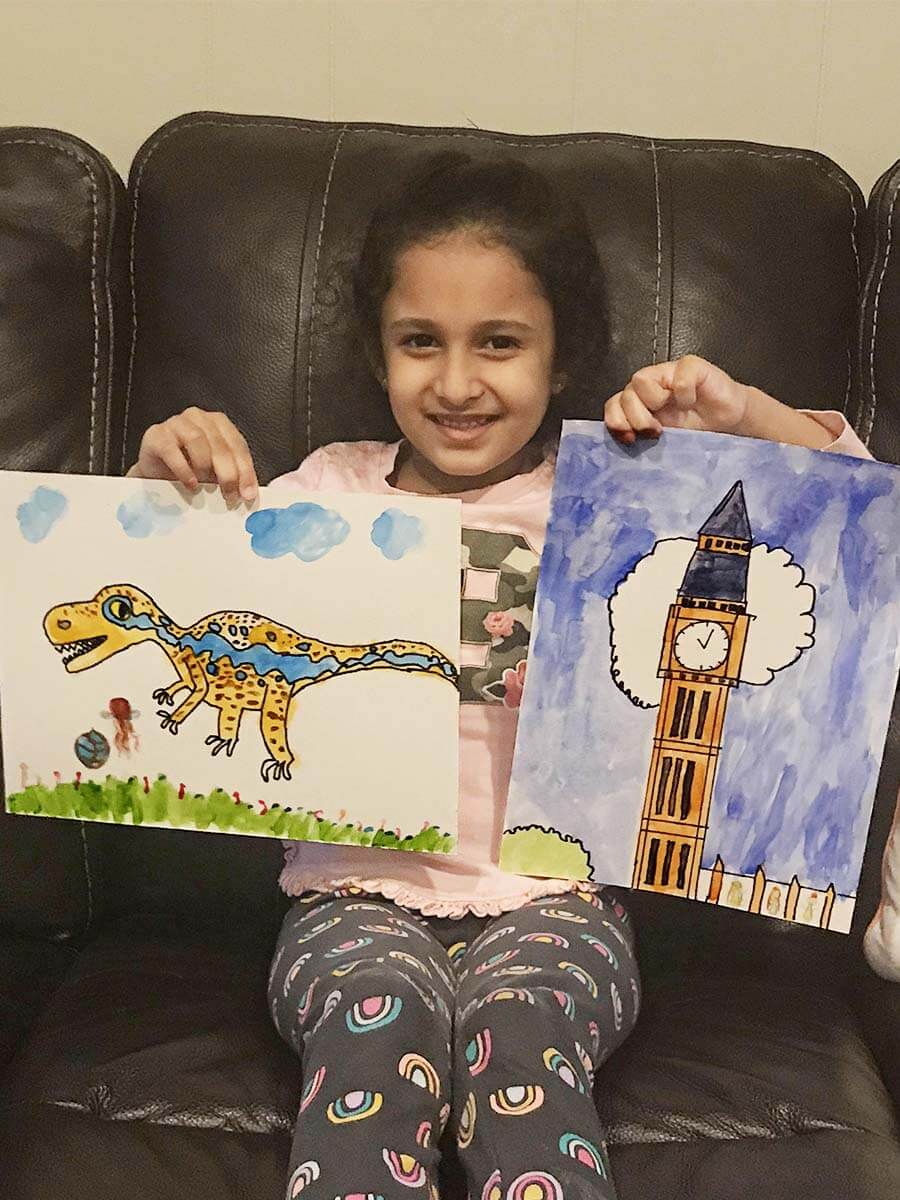 What would you love to be in the future?
"I want to be a doctor. They help a lot of people and they help me"
She even has her own toy doctor's kit to start living the dream at home! Dhriti believes that being a doctor is fun because they help people. Her inspiration comes from her cousin, who goes to medical college.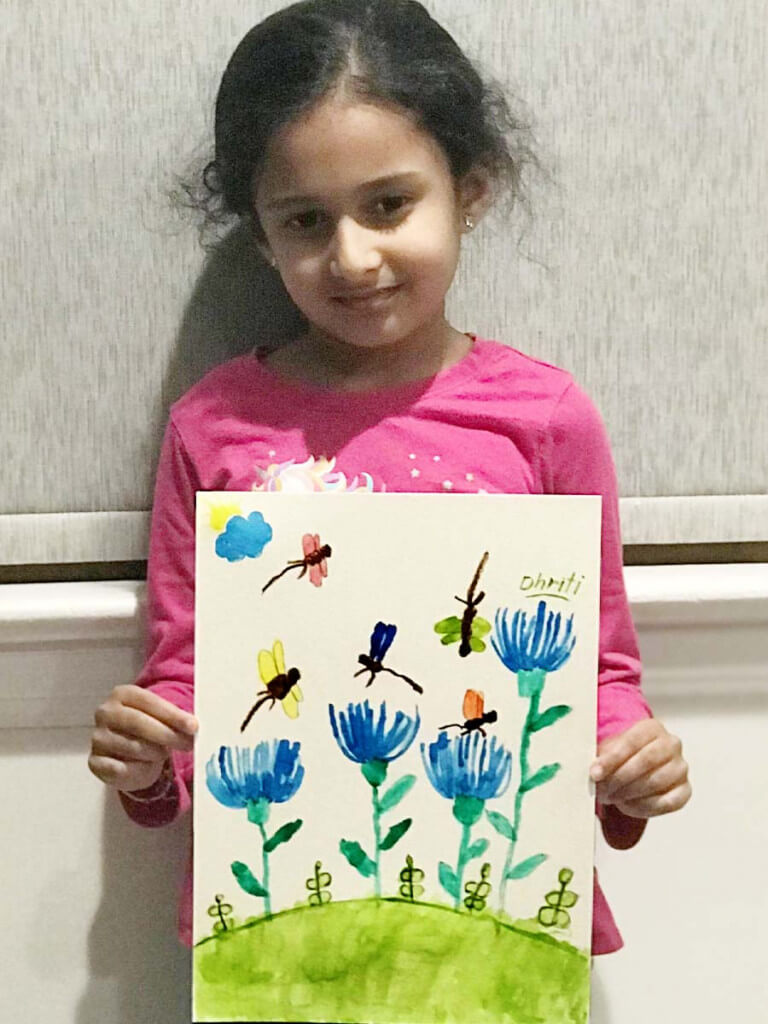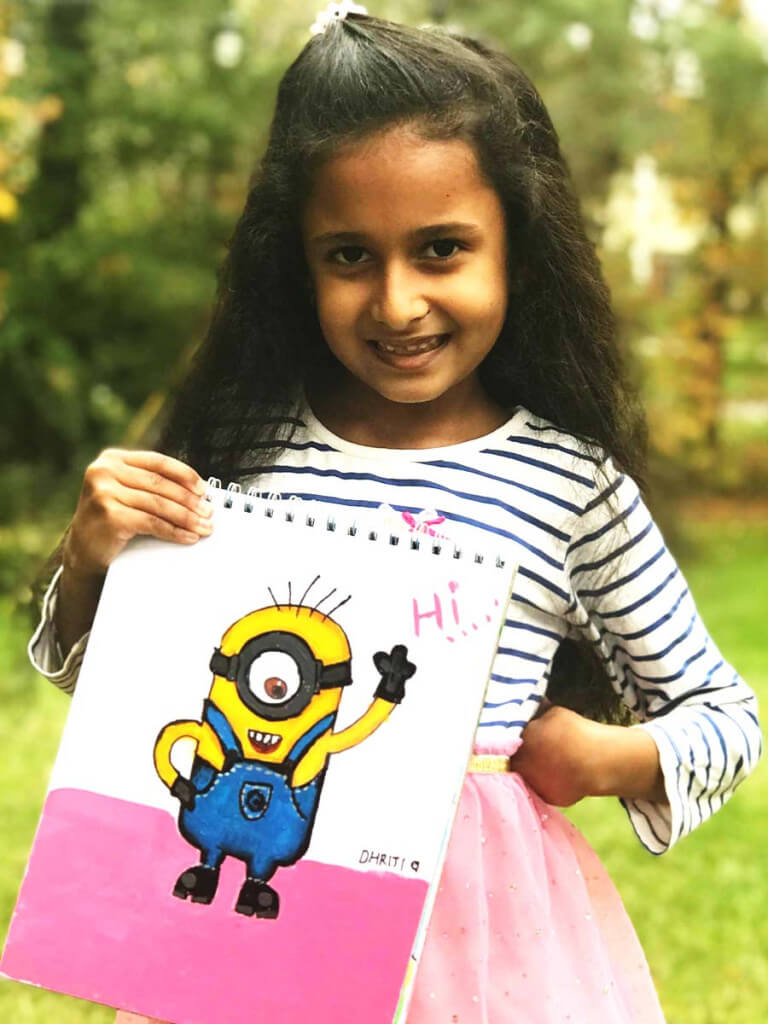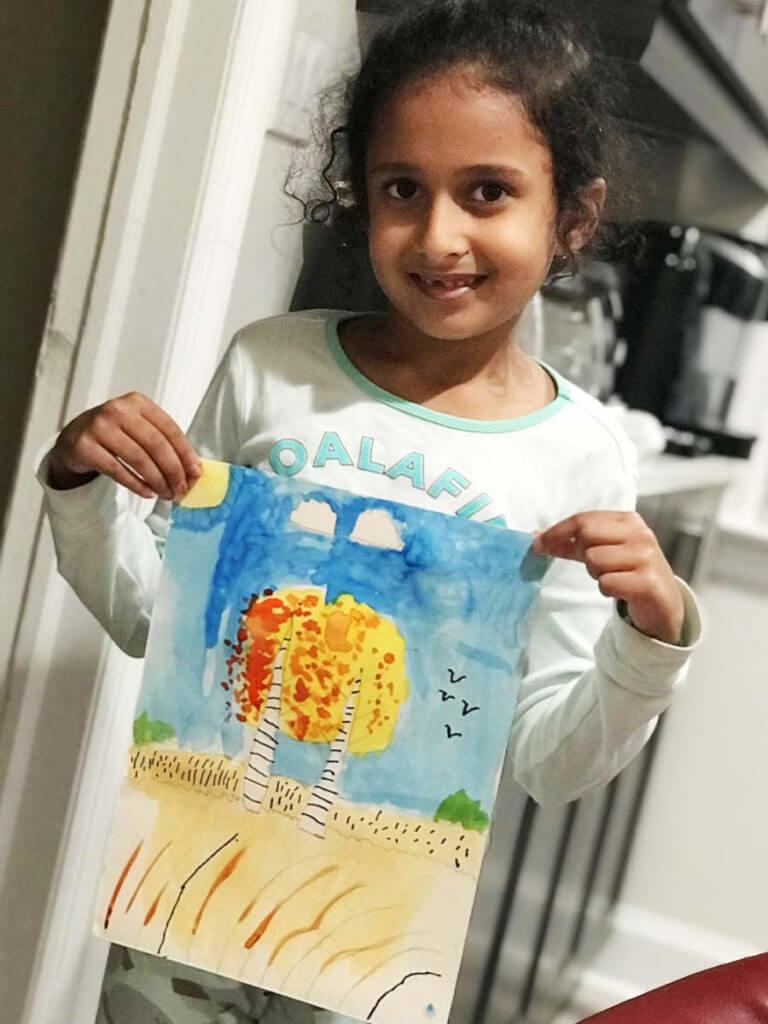 What tips or advice do you want to give to other kids like you who love art?
"Practice, practice, and practice."
Dhriti always says to her mother, "It doesn't have to be perfect, I'm having fun." With that mindset, she encourages others to keep practicing and paint more. It doesn't have to be perfect, the most important is she's having fun.
Dhriti is very open with her thoughts and heart, she always speaks her mind, kindhearted kid and a talented one. Surely her parents are so proud of her achievements and progress.
Wishing you the best in your future!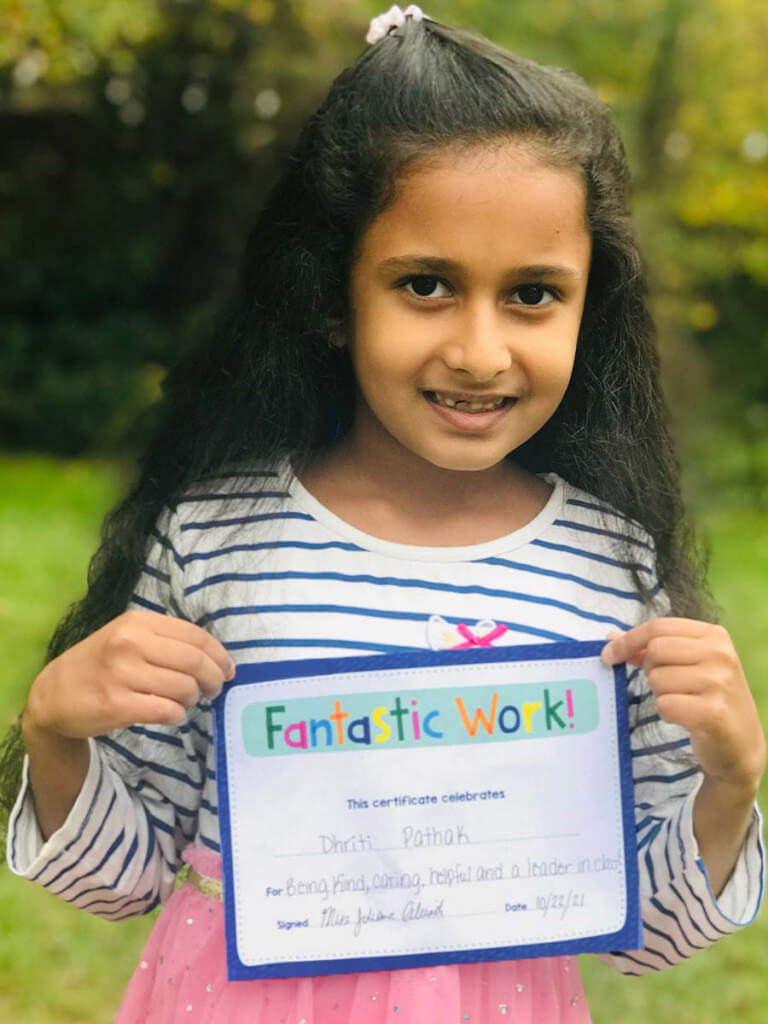 Stay tuned for our next artist spotlight.
Nimmy Melvin, the award-winning visual artist, envisions nature, the surroundings, and every object around through a different perspective. An expert in the usage of different mediums of painting, including acrylic, oil painting, watercolor, and oil pastels, she has the knack to inculcate knowledge in kids.